Online demo | Wednesday 20.4.2022
Do you want to see how Zefort Sign works in practice? Join us with a free online demo to learn how effortless eSigning can be.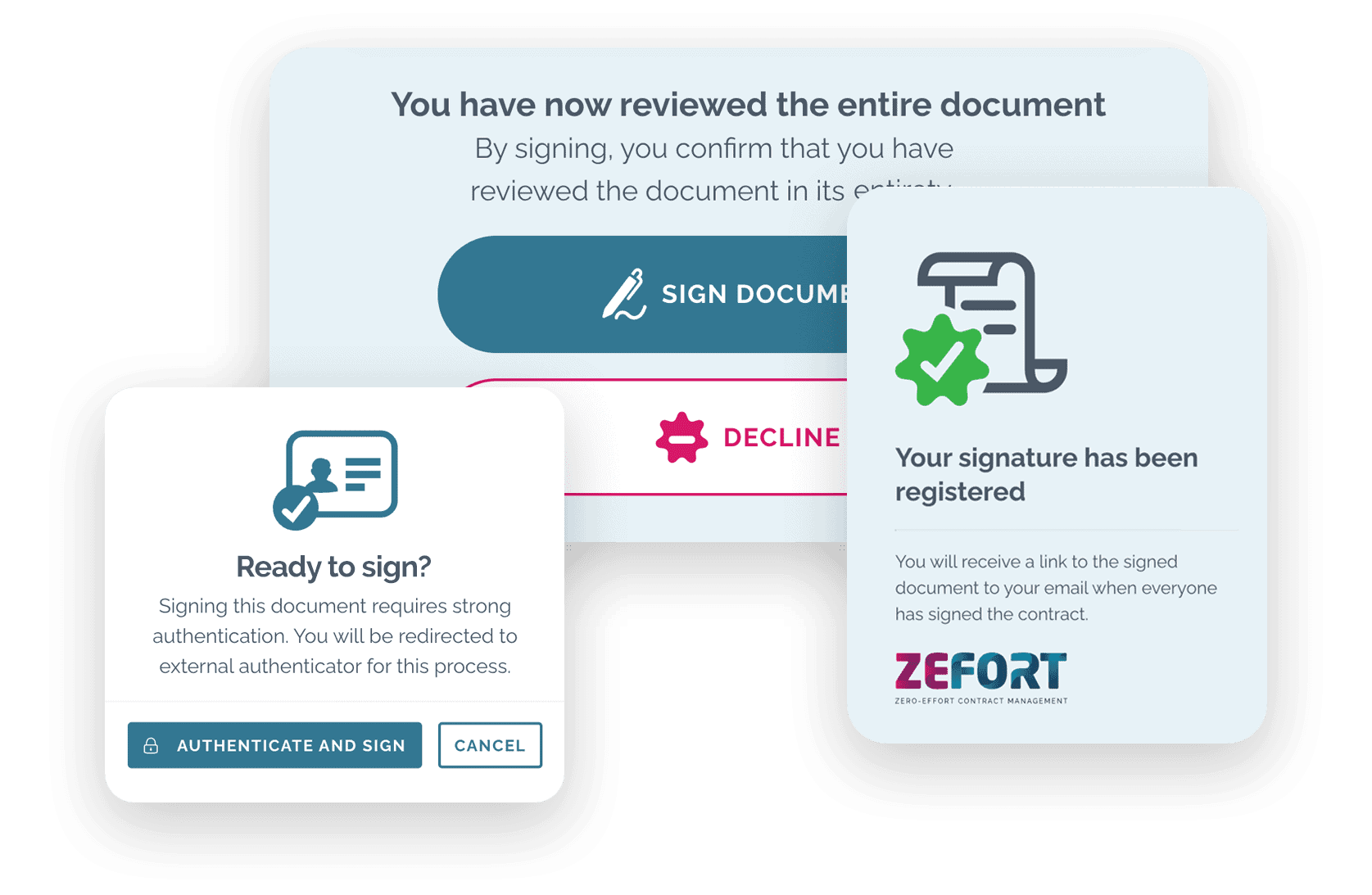 Online demo: How Zefort Sign works?
Wed 20.4.2022 | at 9-10 (CEST)
With Zefort Sign, we wanted to take the same zero-effort approach as with our contract archive. If you want to see the easiest eSigning service in action, join our live demo event on Wednesday 20th April 2022 at 9-10 (CEST) or 10-11 (EEST, Helsinki).
The session is hosted by Niklas Hakalax who will give a complete product tour. Zefort's eSign expert Ilkka Ventus will share the best practices what to consider when choosing the right eSign solution.