You can manage User Groups in the user management view. Click "GROUPS" tab on top of the page to access User Group view.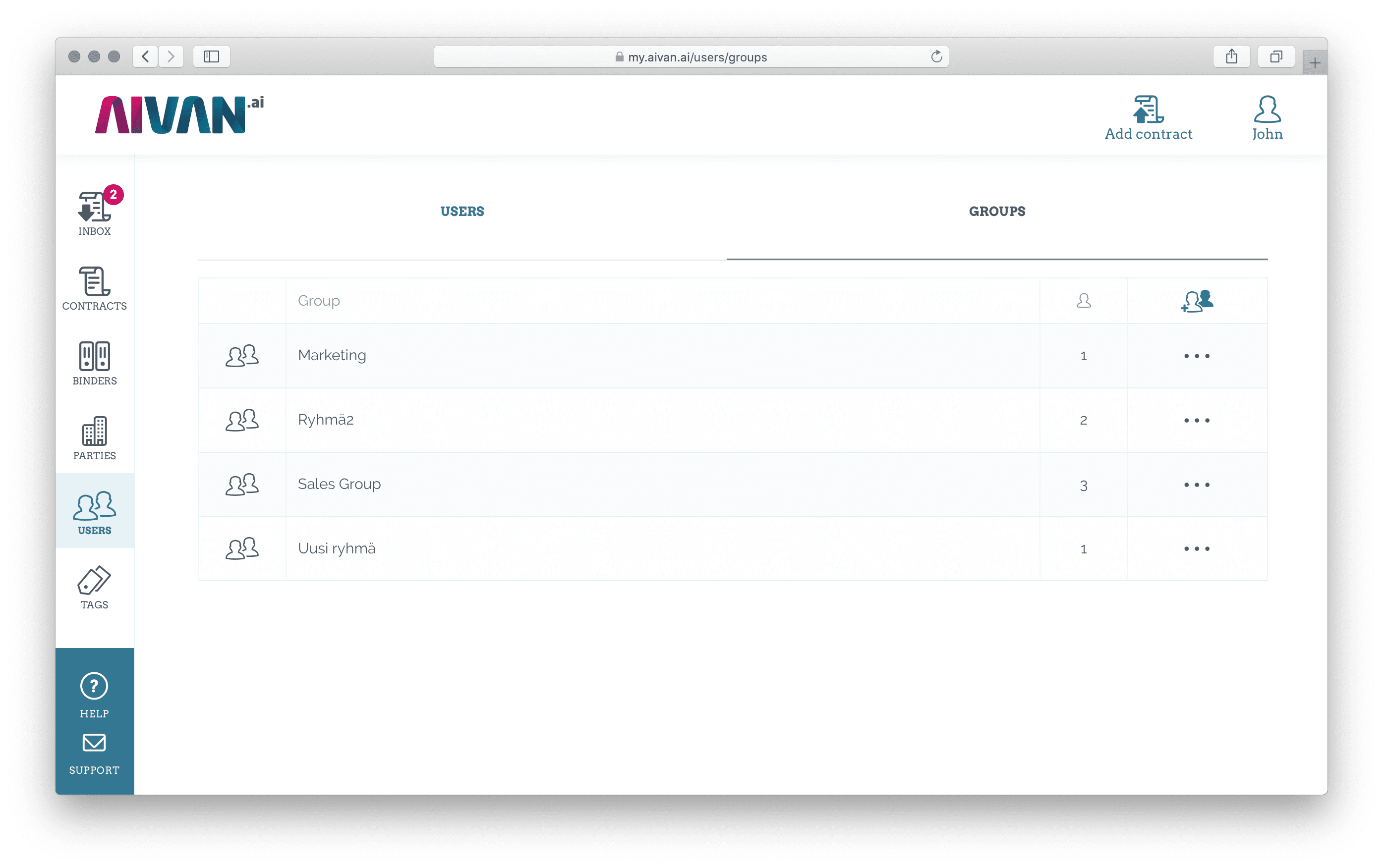 Creating and editing a user group
To add a new User Group, click "Add group"
–button on the top right corner.
➜ Enter name for the User Group
➜ You can add users to group by searching users you want.
➜ Click "SAVE"
Now the new group will appear in the group listing.
To edit user group, click the pen icon on the user group's row.
User Group's edit view will open.
➜ to add a new user to the group: In 'Select a user to be added' field, start typing the user name.
➜ to remove the user from the group: click the red tick in user row
➜ finally click "SAVE" to save your changes.