How to change the configuration for quick and automatic reminders
Reminder settings
In this tab you can define what kind of reminders are proposed, when the user click the 'clock' icon in any date field with a future date in contract's 'Details' tab.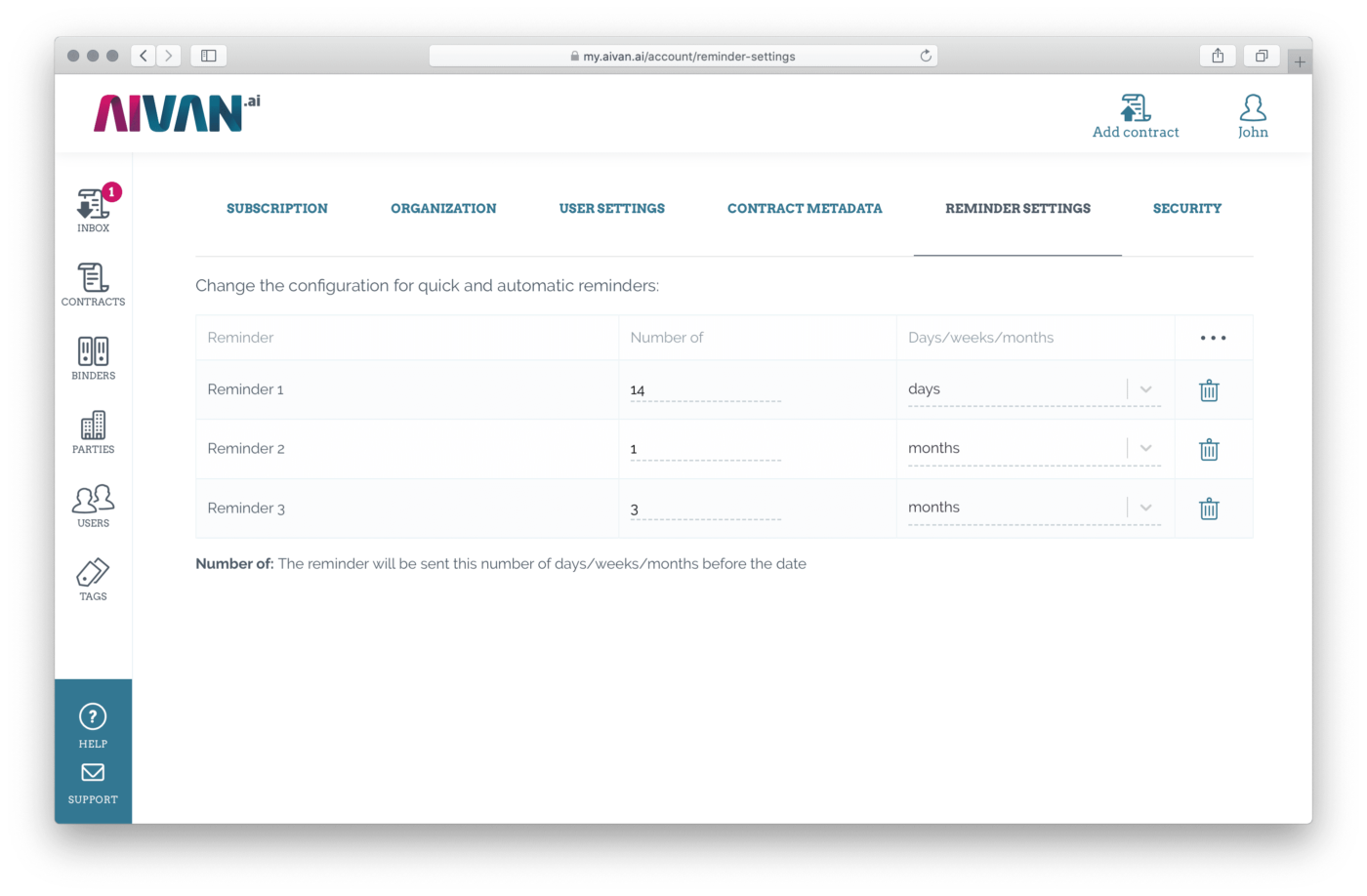 You may add as many reminders as you wish.
NOTE: you can restore the default values (three reminders: 14 days, 1 month, 3 months) with 'Load original defaults' action, which you can find in the action menu (…).