Setup user limits for new users
User settings
This tab will show the total number of user licenses per user type, as well as the number of available licenses.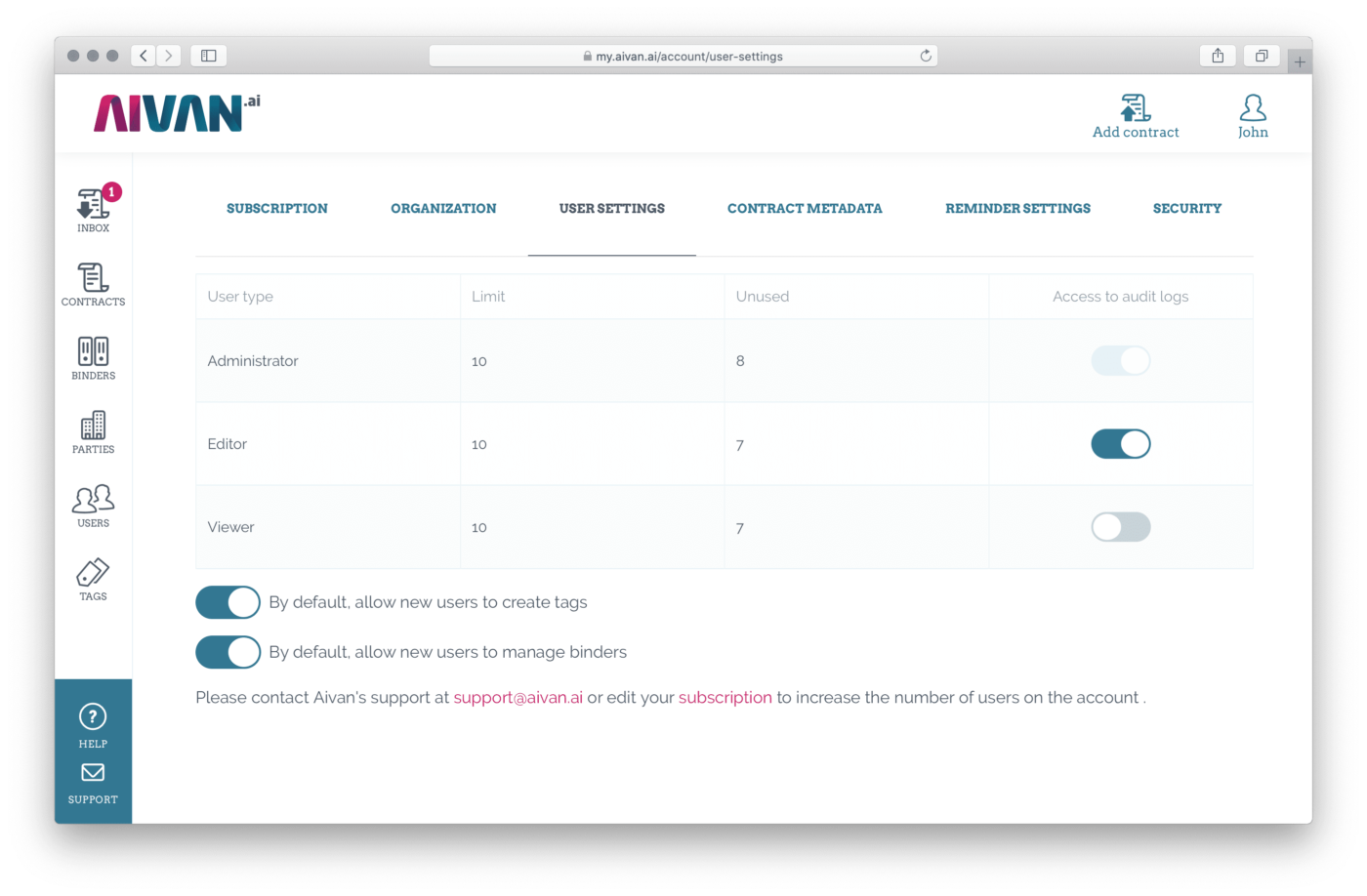 In this screen, you can determine if new editor user can or can not by default create tags and manage binders.
You can also specify if user type can access audit logs on contract.