Managing who can see or edit the binder and its content
You can manage the user rights on the binder level (as well as on contract level).
➜ Click "BINDERS" icon on the left column to open the Binders view
➜ Navigate to the binder which rights you want to modify
➜ Click "…" icon to open the action menu for that specific binder.
➜ Select "Sharing" to open the Sharing pop-up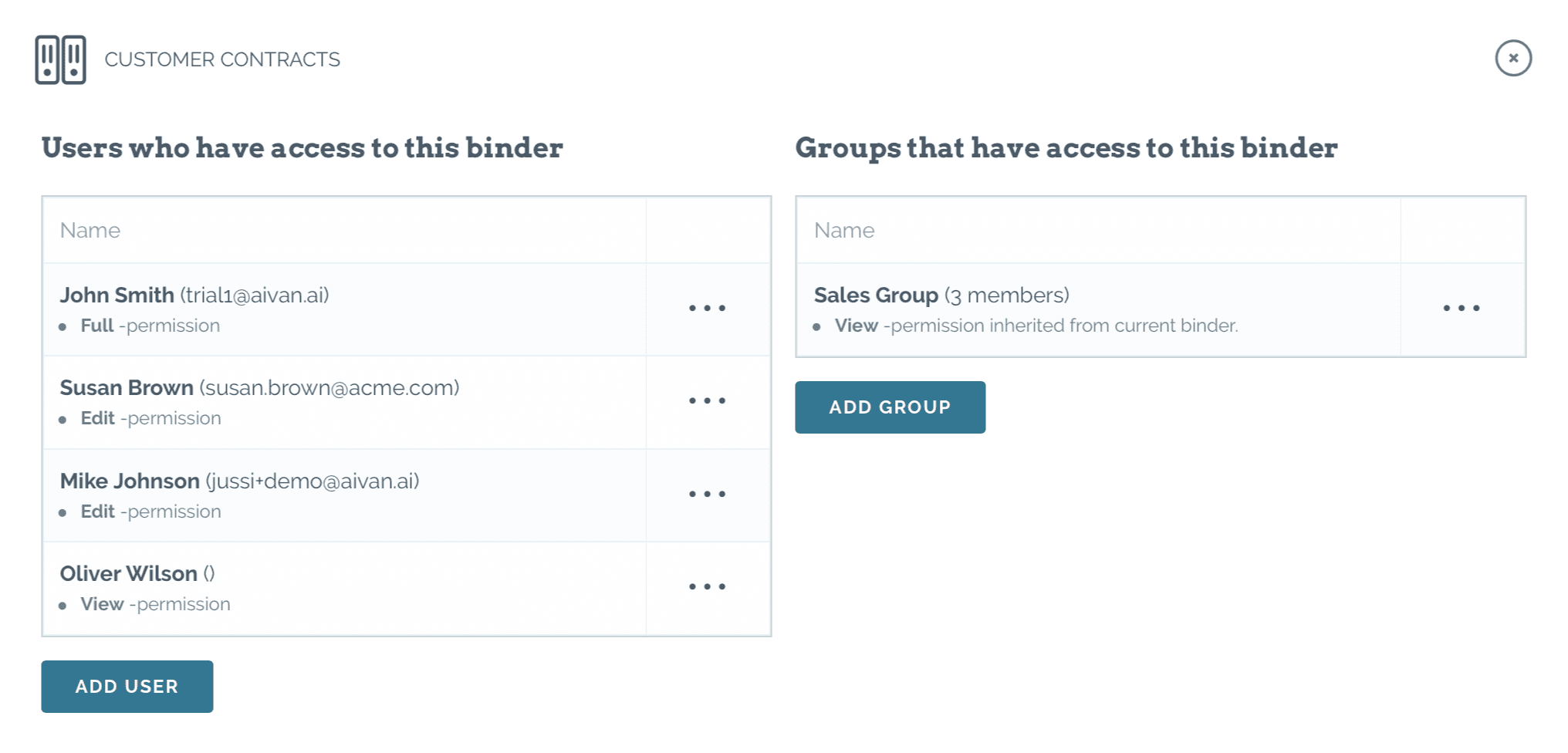 ➜ You can either add a new user or user group to the binder. To do this, either click 'Add User' or 'Add Group' –button.
➜ After that, select the user or group you want add to this binder and then the permission level (view / edit). "View" gives user view rights to that specific binder and all sub-binders below it, including the contracts in these binders. "Edit" gives user edit rights to same content.
➜ Click 'Add User' or 'Add Group' –button to add the rights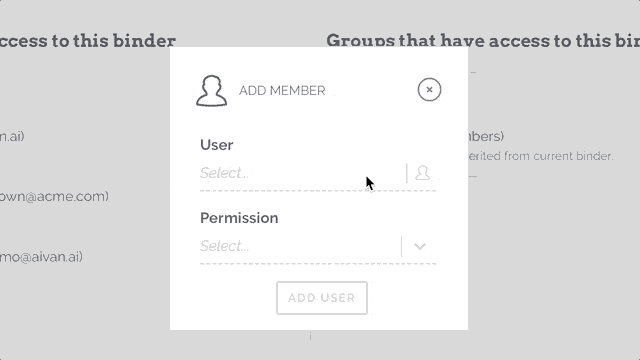 ➜ To modify existing user rights, click the 'pen' –icon right after the user name.
➜ To delete existing user rights, click the 'cross' –icon right after the user name.
The following table describes different permission levels and the level of access with respect to a specific binder, e.g. add contracts means add contracts in a binder for which a user has this kind of a permission.
The permission level a user has for a parent binder is the permission level the user has for all of the children of the parent unless inheritance is disabled.
(CMB = "Can Manage Binders" setting in the user management. This is required also for root-level binder creation)

* When a user with the Edit + CMB permission creates a sub-binder, the user becomes the owner of that sub-binder and is given the Full + CMB permission for that sub-binder and all of its children.