It's time to replace ink and paper with ones and zeros. Fast and reliable, digital signatures can be made anytime, anywhere and really speed up the signing process. What's more, your document gets automatically archived.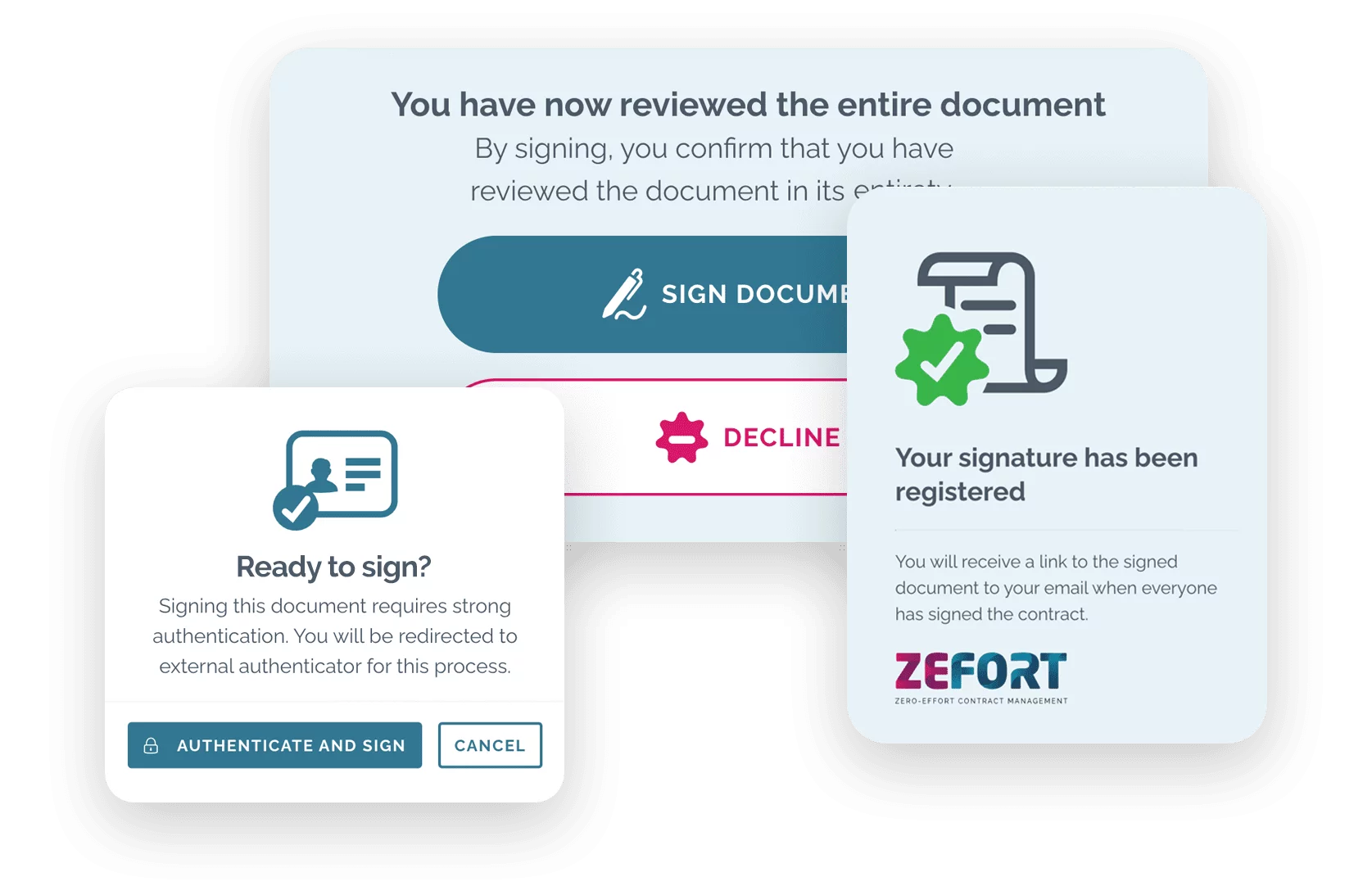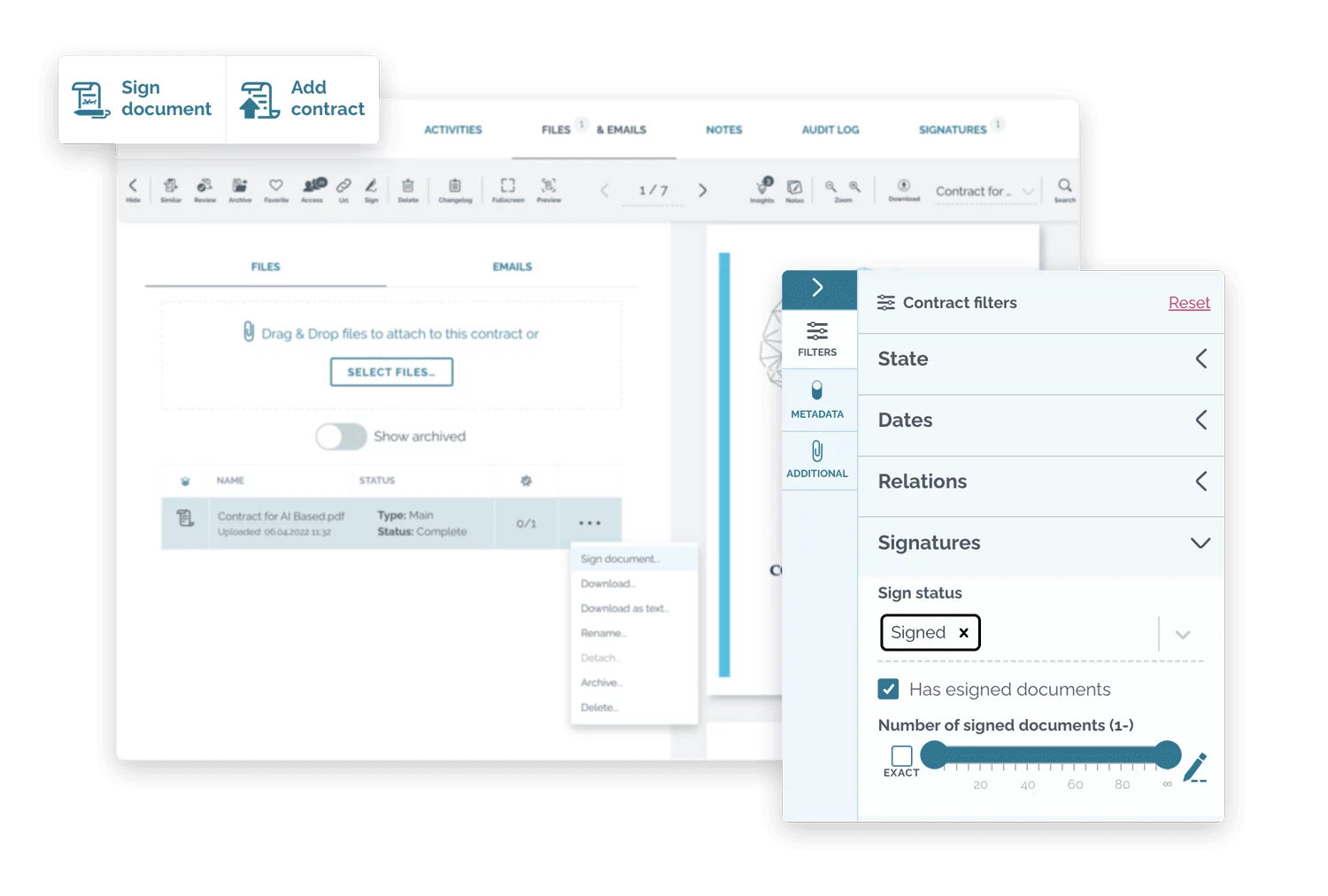 Complete with zero-effort contract management
Zefort Sign is part of Zefort's contract management solution. You'll get a secure home for all your documents where you can save, find and share contracts easily. Whether you want to actively work with your contracts or simply tuck them away somewhere safe, we've got you covered.
How it works? Like a charm.
Add your document to Zefort, send a signing request and get notified when all signatures are in - it's so simple. You can monitor the signing status from Zefort's dashboard and the signed document gets automatically archived.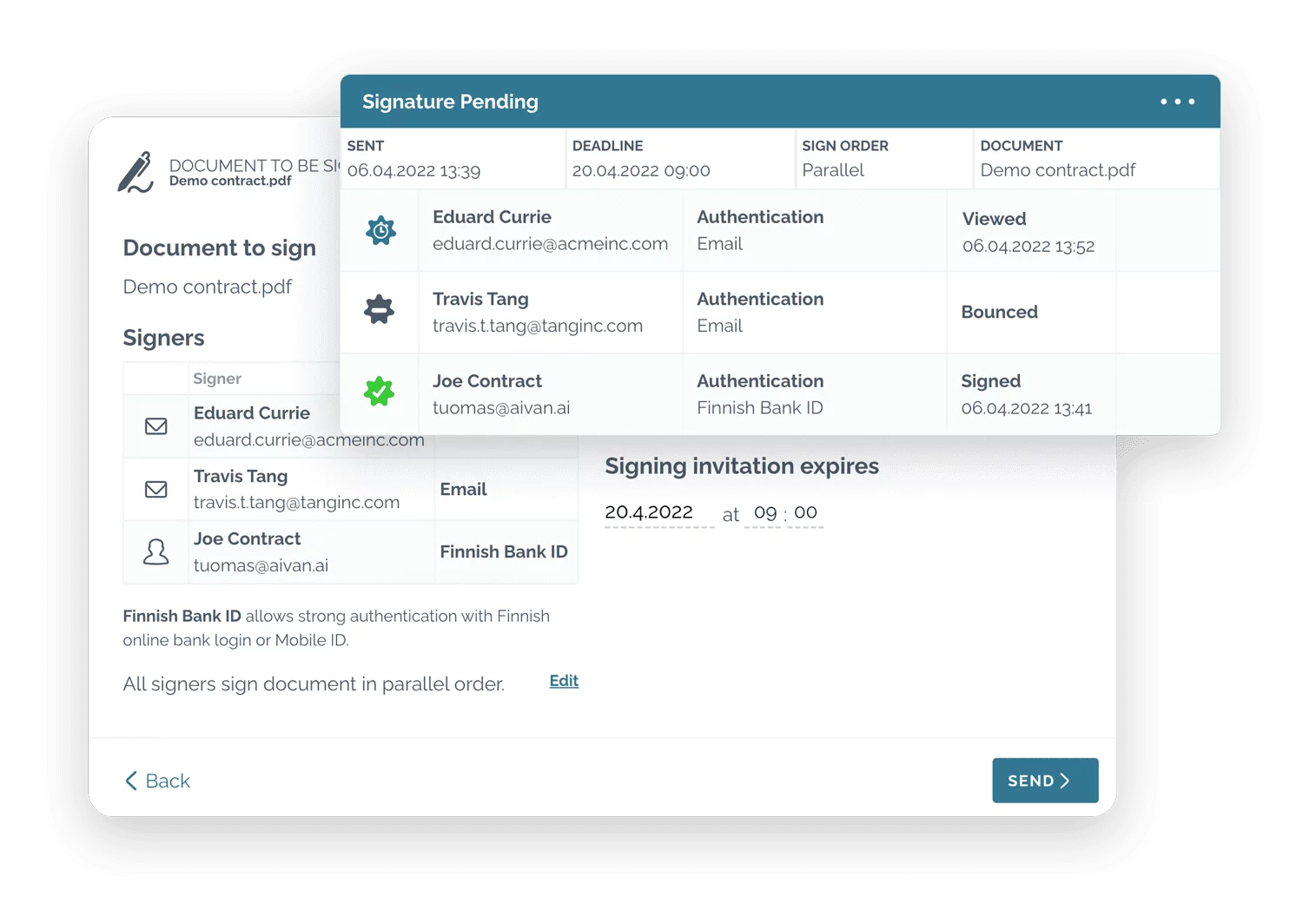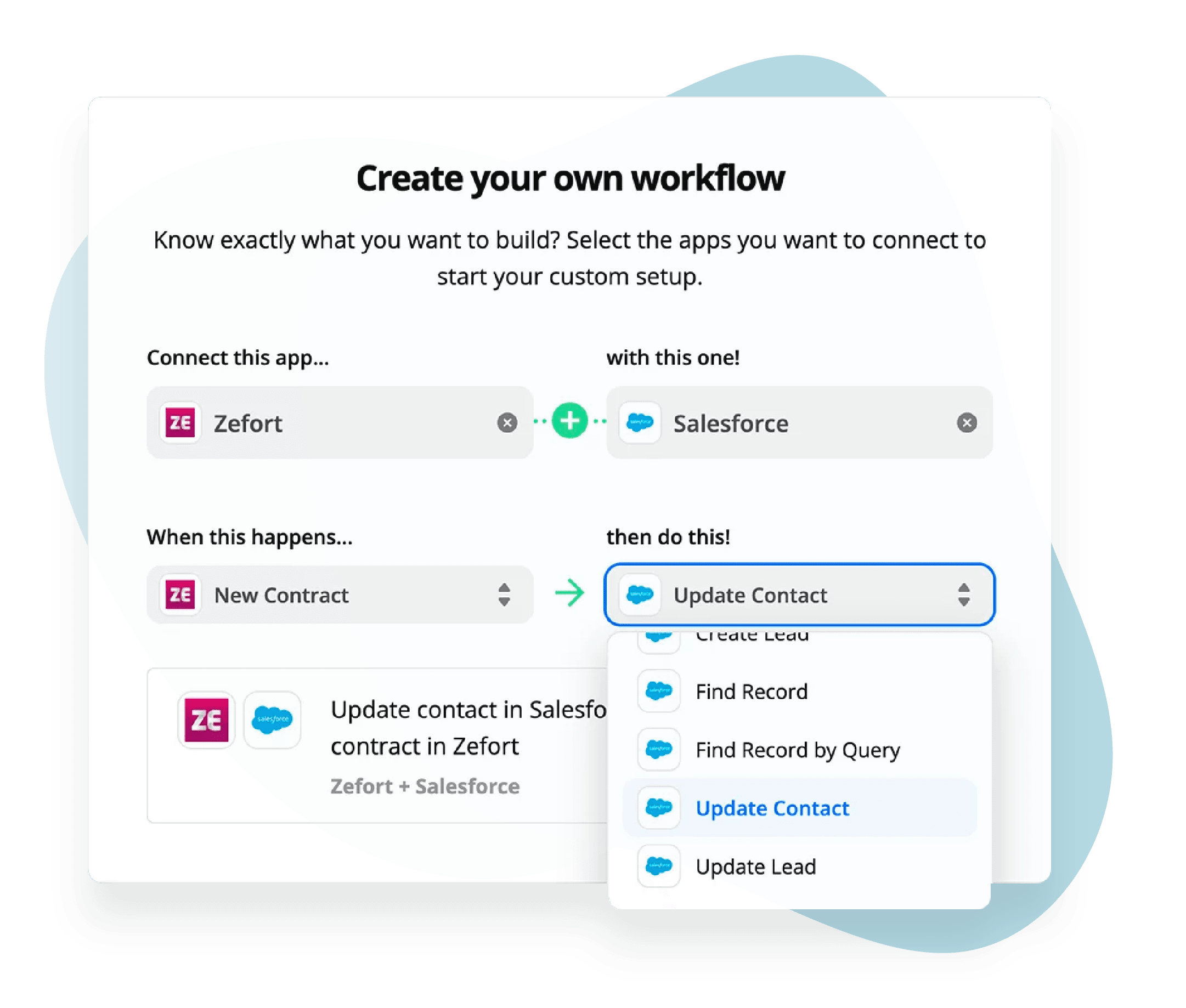 Contract management is a team sport
You have an existing contract management process? Perfect. Zefort provides ready-made integration options, Zapier support and flexible APIs that allow your data to flow freely. We're here to boost your processes, not hijack them.
Frequently asked questions