Employment contracts and appendices in a single, secure location
You can save all employment-related documents safely and securely in Zefort. You can also easily manage who has access to the documents.
Sign employment contracts easily regardless of time and place
Zefort's Basic and Advanced eSignatures meet the European Union eIDAS regulation requirements. Zefort offers a secure, legally binding way to sign documents with email, SMS, online banking or other nationally accepted method.
Our AI collects contract details for you
When uploading a document, Zefort's AI automatically picks up contract metadata and analyses all documents. This way the information is later available for smart search and reminders.
Find employment contracts quickly and discover similar documents
If your general employment terms happen to change, you can find similar contracts or appendices easily with our smart search filters. You can also save your search for future use.
Stay on top of trial periods and other key dates, like birthdays
You can easily set up automatic reminders of important contractual days or events. You choose who gets the reminder: it can be someone from HR or the employee's team leader, for example.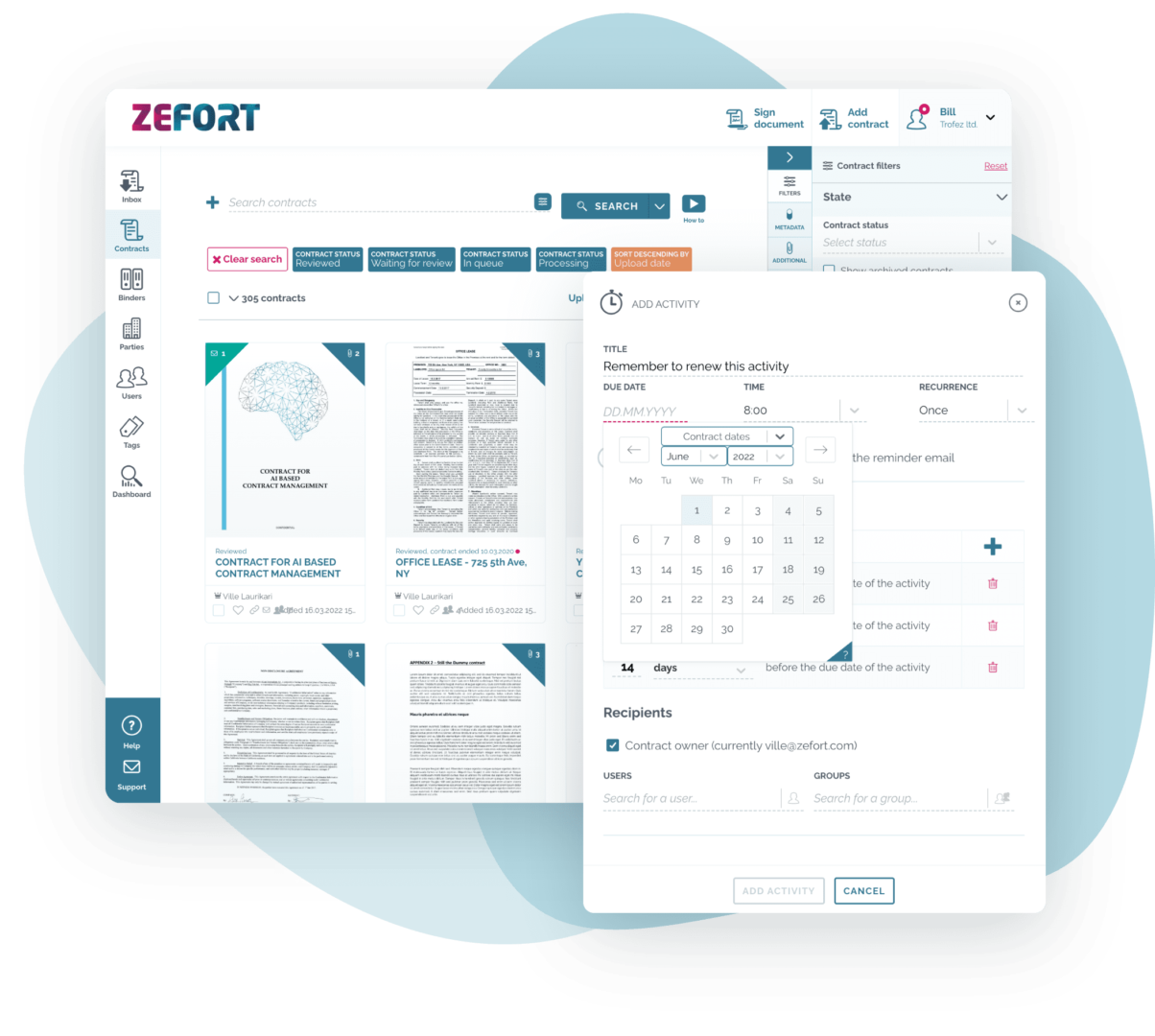 Secure archive for employment contracts
Employment contracts and associated appendices, such as passport copies, are confidential documents with limited access. Zefort's secure contract archive lets you control who has access to certain documents or document folders. Zefort is an ISO 27001 certified Finnish company trusted also by banks who require the very best security and data privacy.
Ready-made integrations to most eSigning services
Zefort boosts your existing HR processes and helps you define optimal workflows for your team. Thanks to our integration options, you're free to use your preferred eSignature solution. Zefort can also be integrated with many HR tools and systems, allowing you to build your dream environment for digital HR. Contact us for details!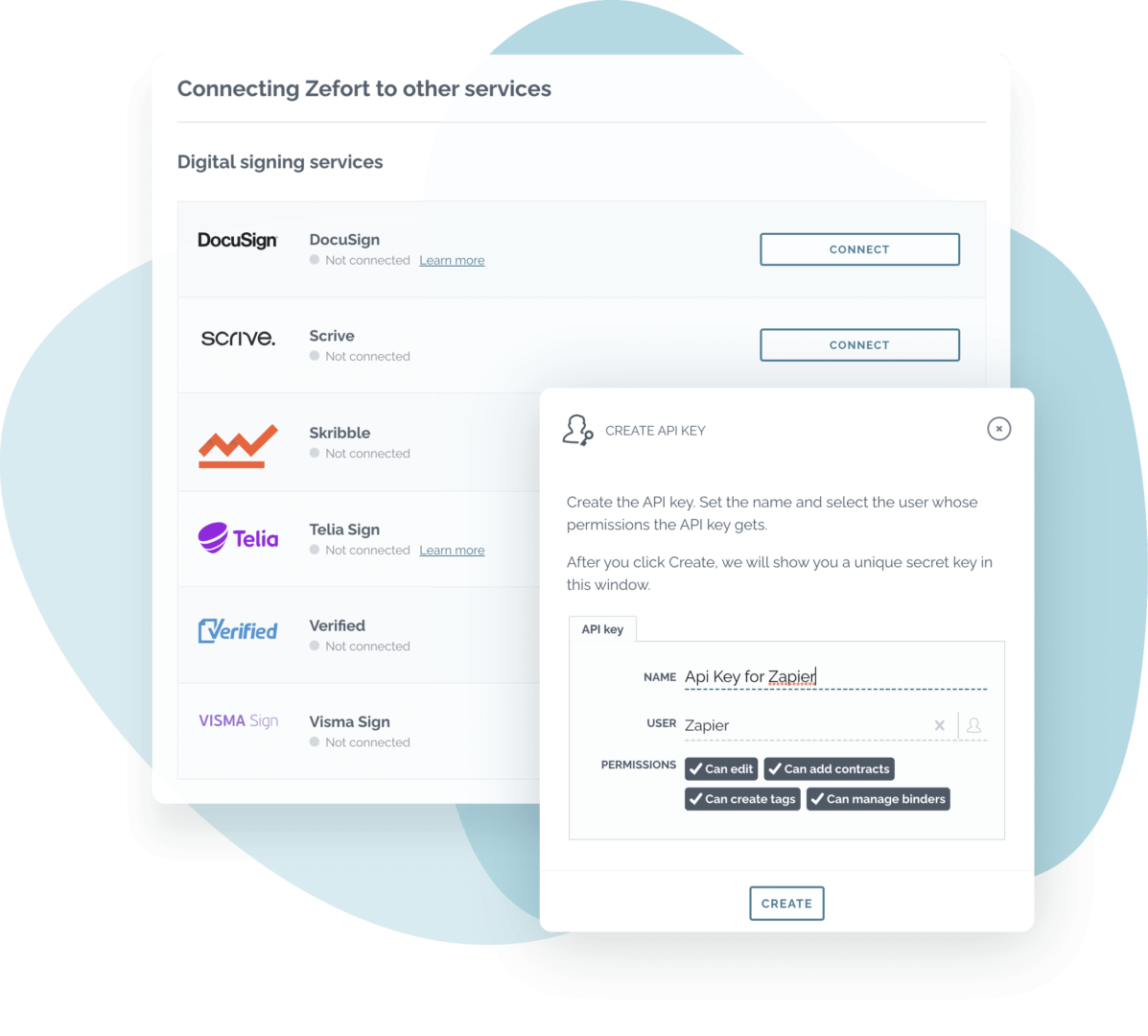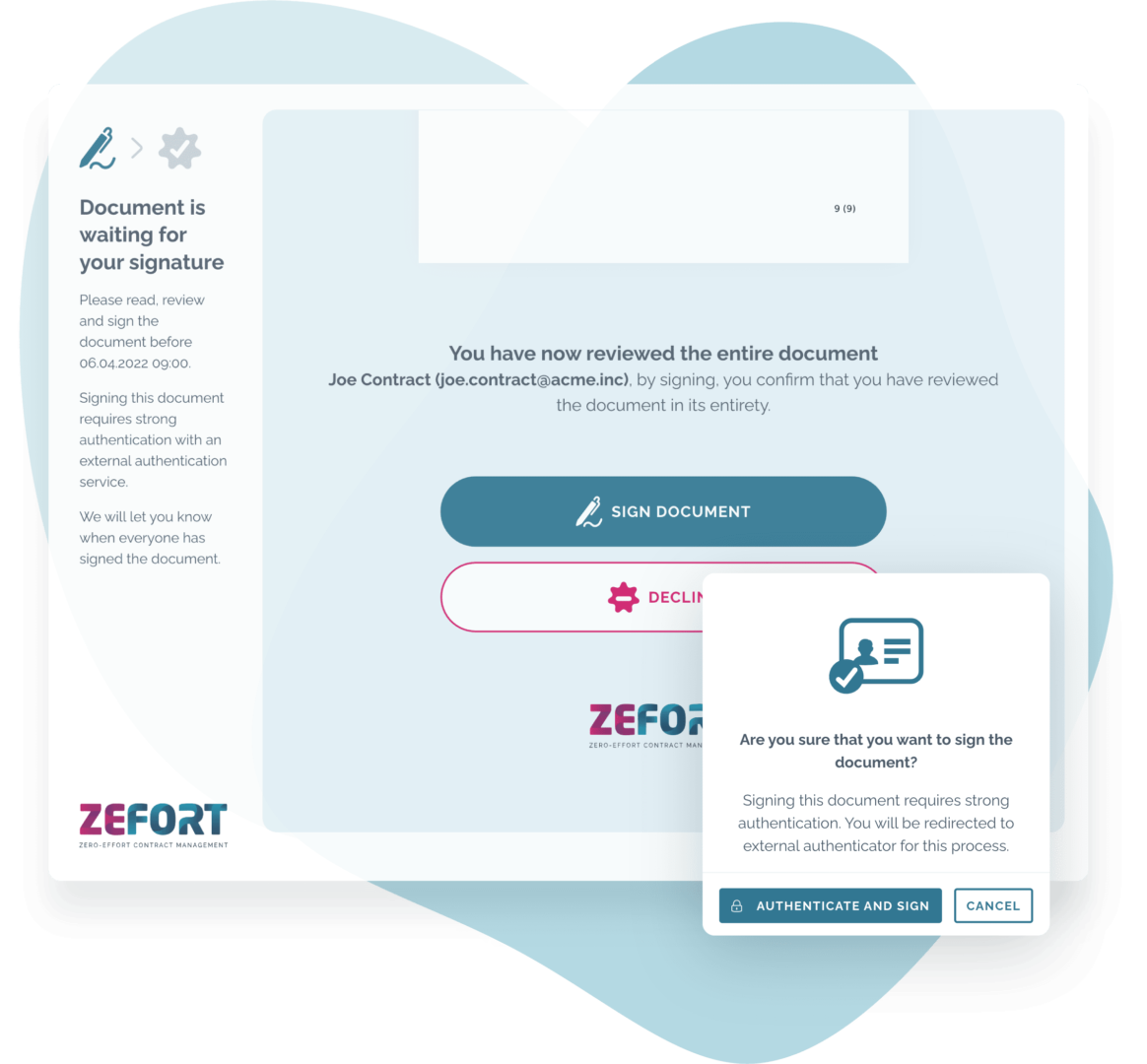 Easy to get started, intuitive to use
With Zefort, taking a new contract management system into use does not require an IT project. Zefort is pre-configured to make probably the markets' most modern contract solution ready to go from day one. We can also help you migrate your existing contract base as a separate migration project - contact us for details!
Here's what our customers say
Companies from various industries and business domains trust Zefort's solution. See the success stories on how Zefort helps them.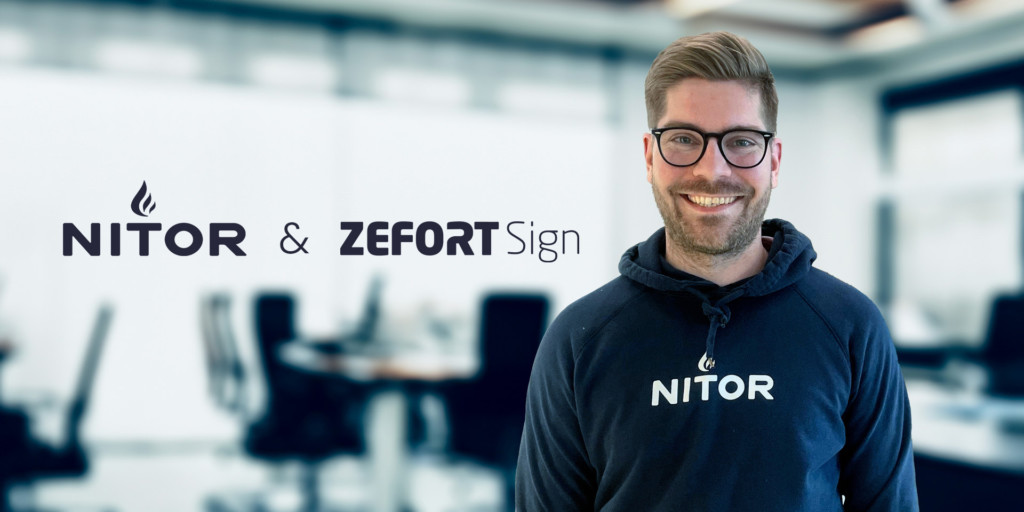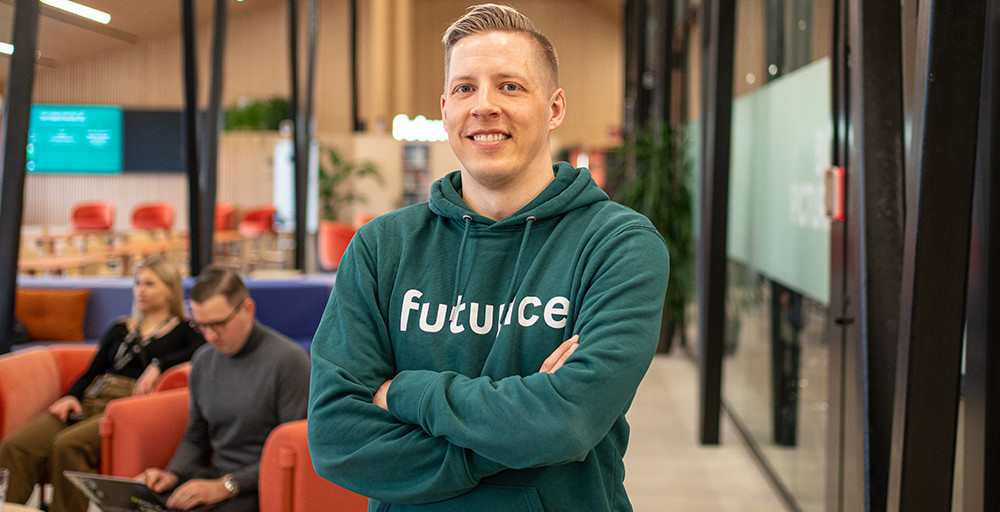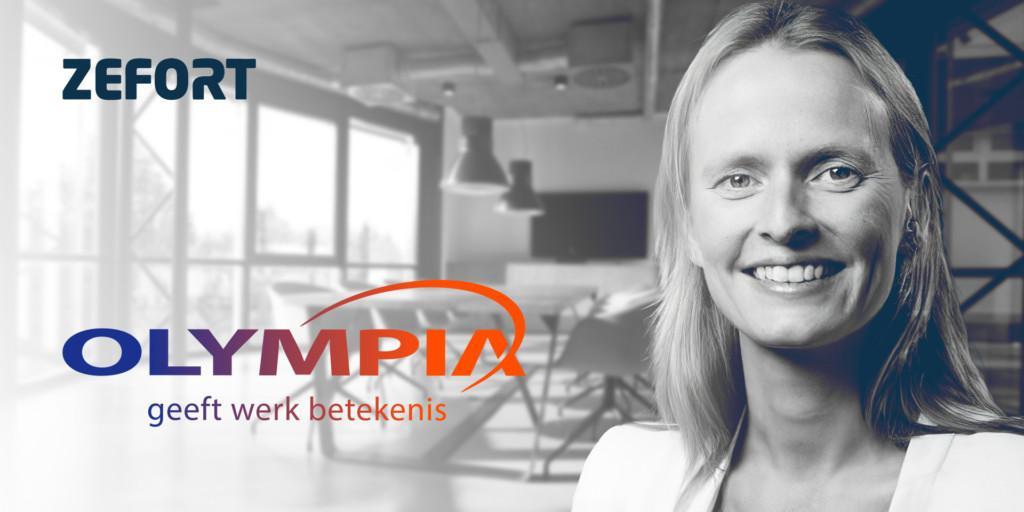 Dutch company Olympia replaced inefficient contract management with Zefort
Read customer case