Single archive for all contracts
Archive all contracts and related appendices to a single, secure cloud service. You'll get a real-time, comprehensive view to all your contracts and related liabilities.
Quick single-email contract upload
Anyone from your team can archive contracts, appendices and related email conversation by simply sending them to Zefort via email.
Legally binding electronic signatures immediately at your disposal
Zefort's Basic and Advanced eSignatures meet the European Union eIDAS regulation requirements. Zefort offers a secure, legally binding way to sign documents with email, SMS, online banking or other nationally accepted method.
Our AI collects contract details for you
When uploading a document, Zefort's AI automatically picks up contract metadata and analyses all documents. This way the information is later available for smart search and reminders.
Smart full-text search saves your time
Zefort's full-text search covers everything from contracts to appendices and email conversations. Use powerful filters to target your search and save your recurring searches for future use.
Keep on top of things with automatic reminders
With Zefort, it's really easy to set automatic reminders of important contractual dates or events, such as contract renewal and termination dates..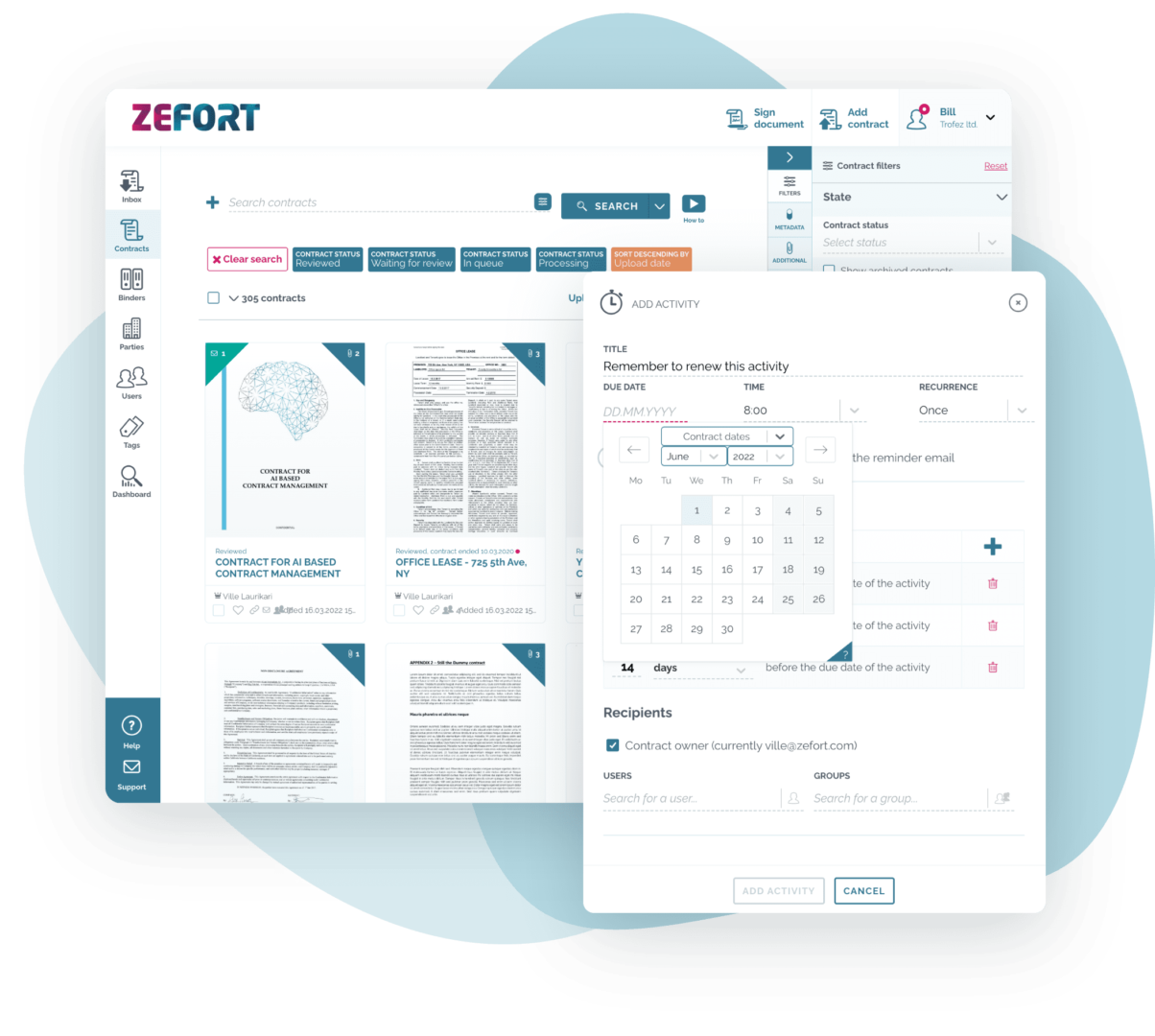 Never miss an important contractual detail again
With Zefort, you'll keep up to date on your contractual liabilities while managing all your contracts in a secure, centralised contract archive. Forget about misplaced contracts or missed dates. Zefort's modern contract management tool outperforms traditional document management systems - it is specifically designed to power up contract-related workflows.
Add flexibility to your contract management processes
Zefort boosts your existing contractual processes and helps you define optimal workflows for your team. Thanks to our extensive feature set, you can build your dream legal technology environment.
You can easily automate knowledge management processes by integrating Zefort with your other systems. We support all leading electronic signature solutions and several pre-sign tools.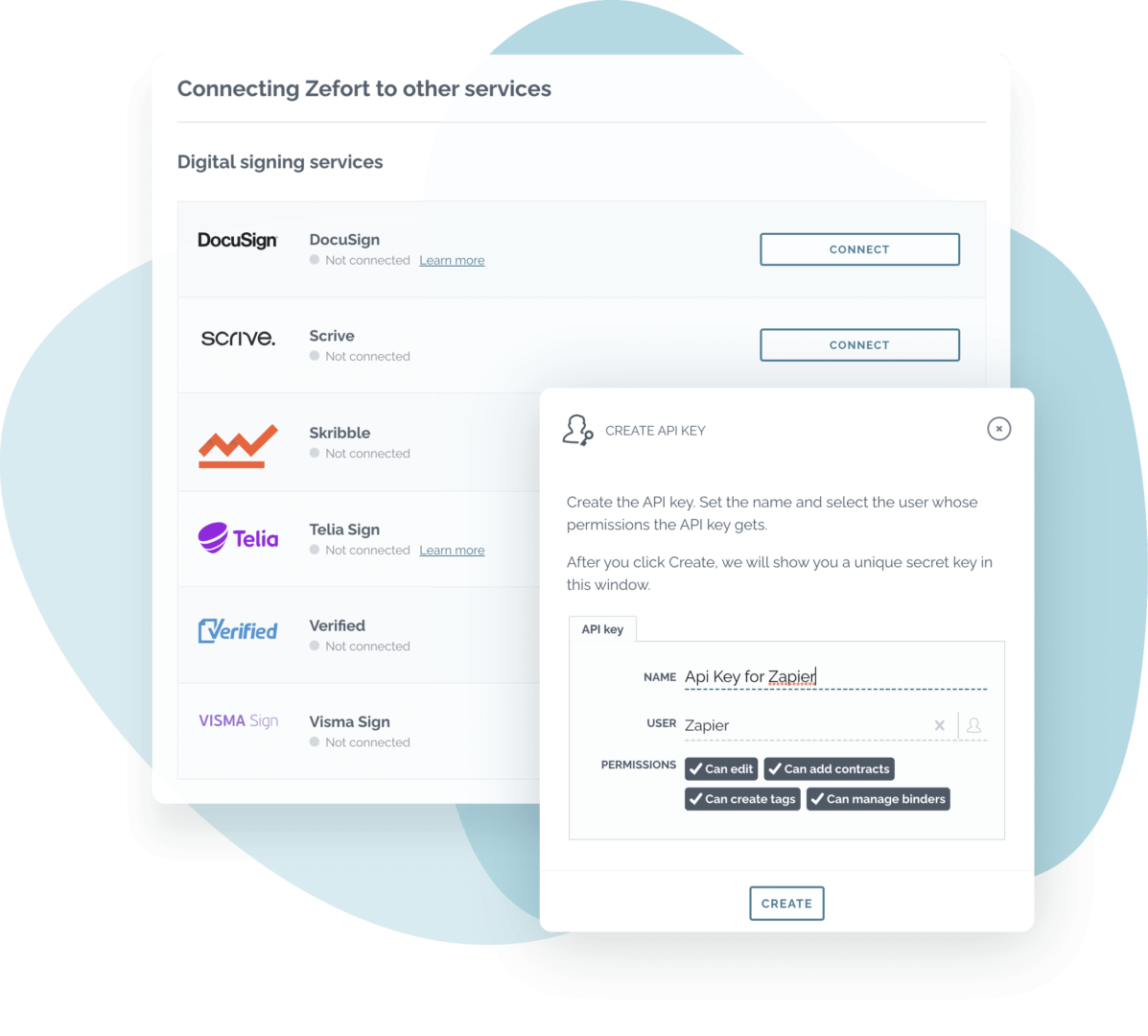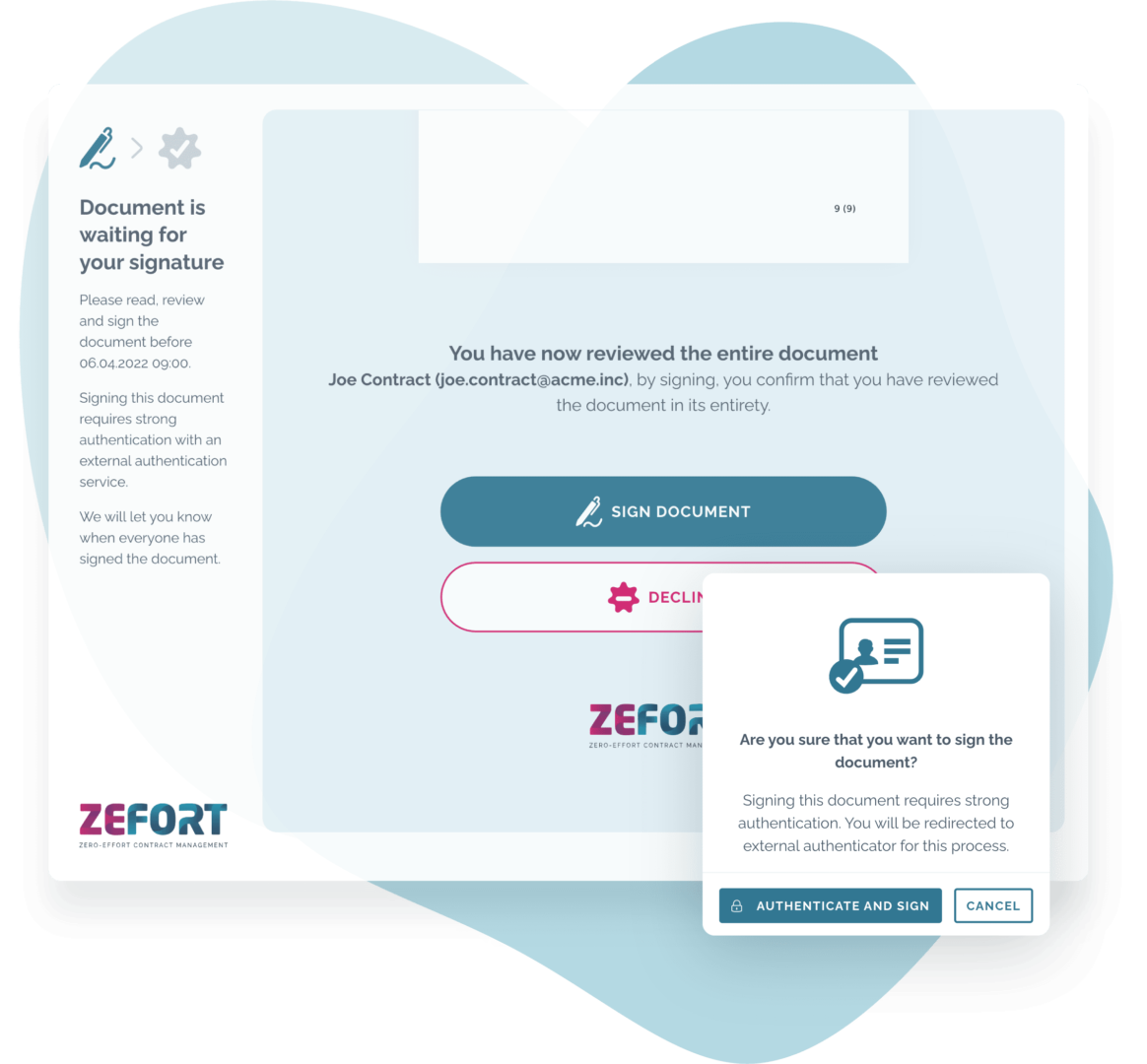 Easy to get started, intuitive to use
With Zefort, taking a new contract management system into use does not require an IT project. Zefort is pre-configured to make probably the markets' most modern contract solution ready to go from day one. We can also help you migrate your existing contract base as a separate migration project - contact us for details!
Here's what our customers say
Customers from in-house legal departments and legal service provider teams trust Zefort to manage their contracts. See the success stories on how Zefort helps them.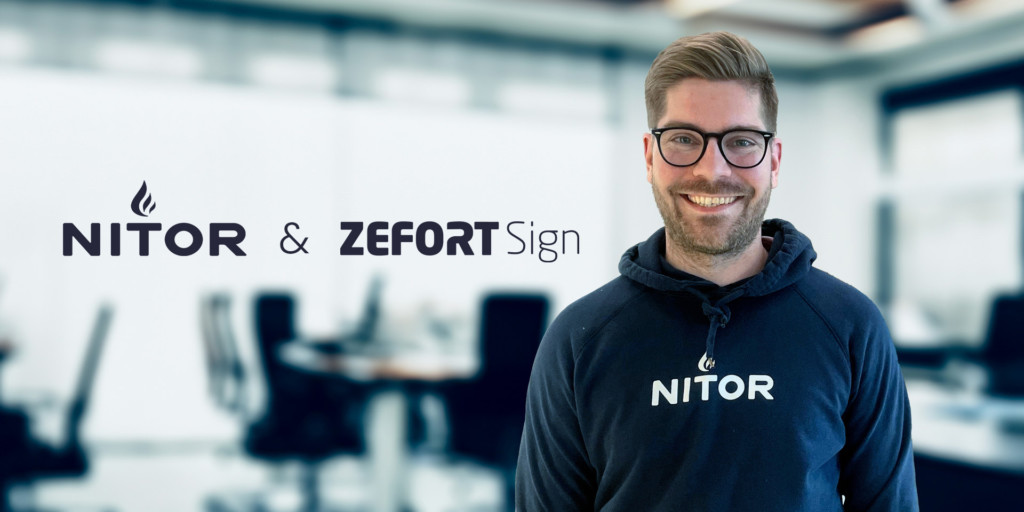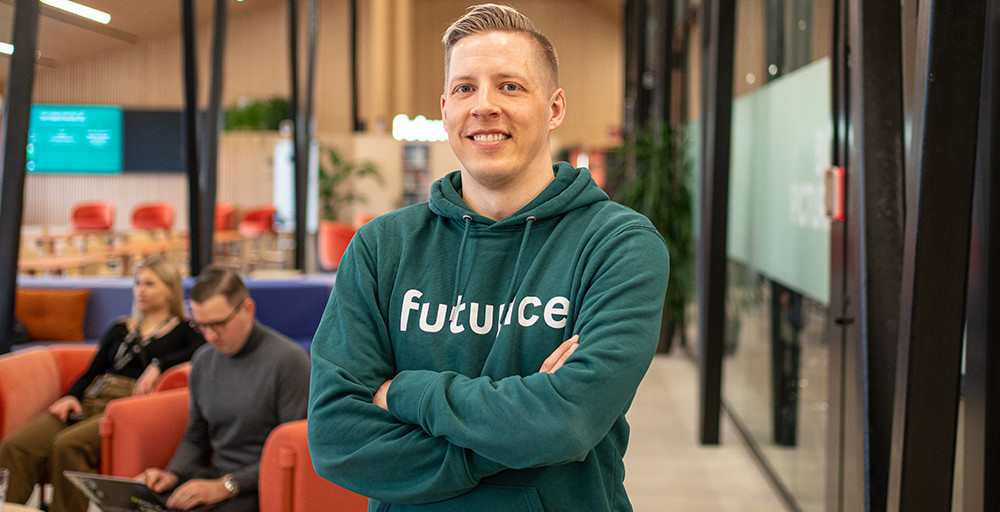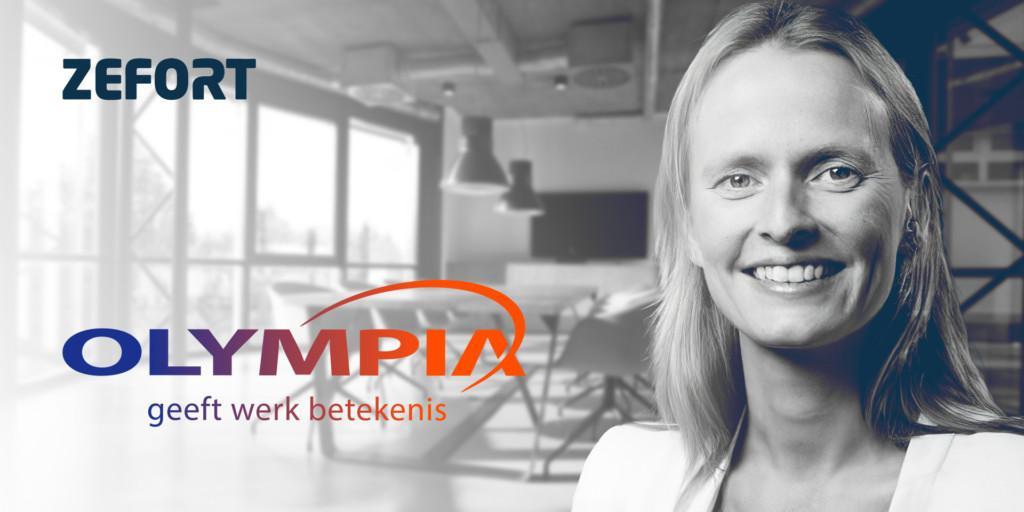 Dutch company Olympia replaced inefficient contract management with Zefort
Read customer case