Secure, instant access to ChatGPT
Powerful AI assistant when you need it, where you need it
Now, ChatGPT is available right next to your contracts. No need to copy & paste text or upload documents to a 3rd party service - simply hit "ChatGPT" button to interact with your contracts right inside Zefort.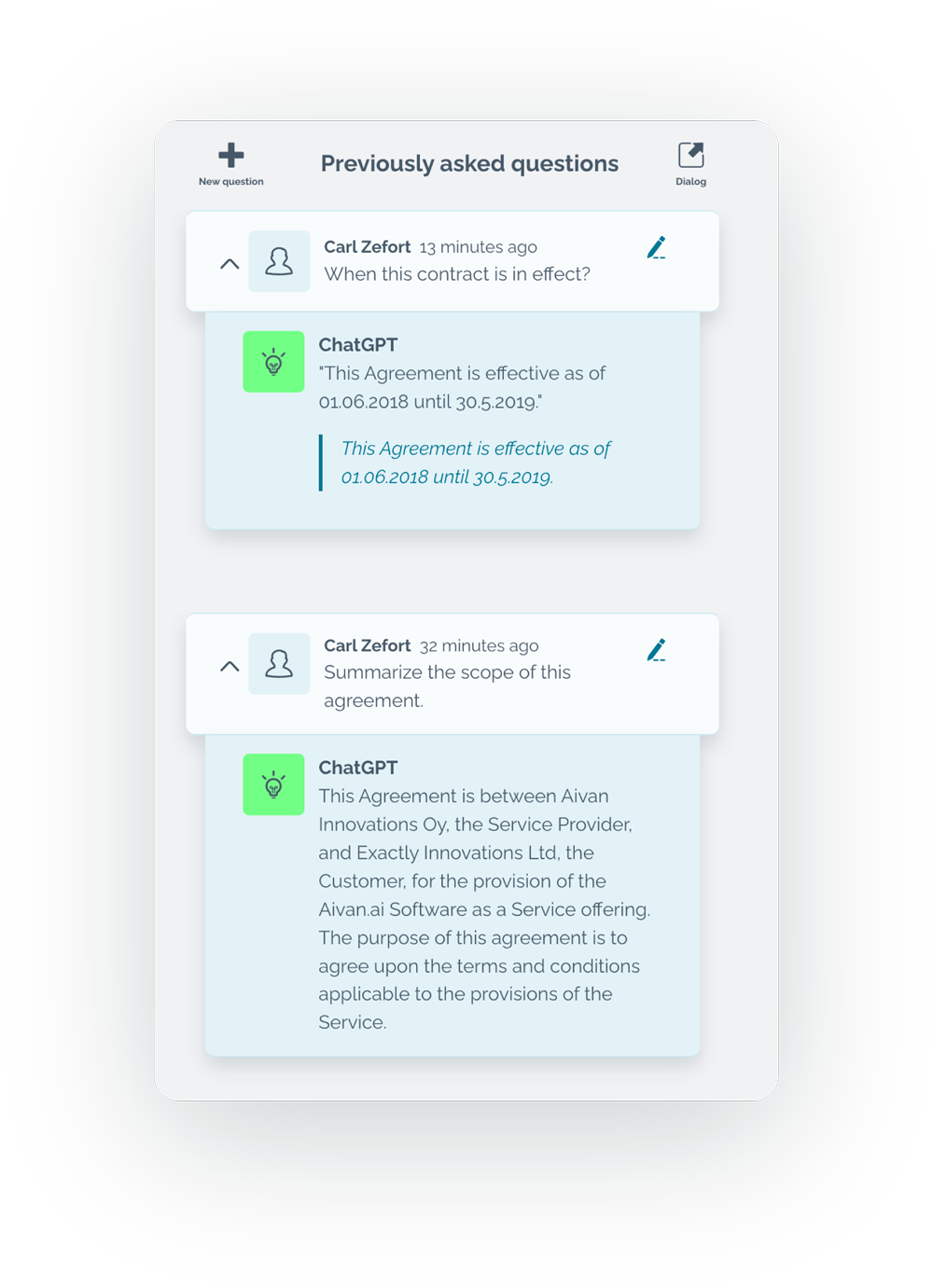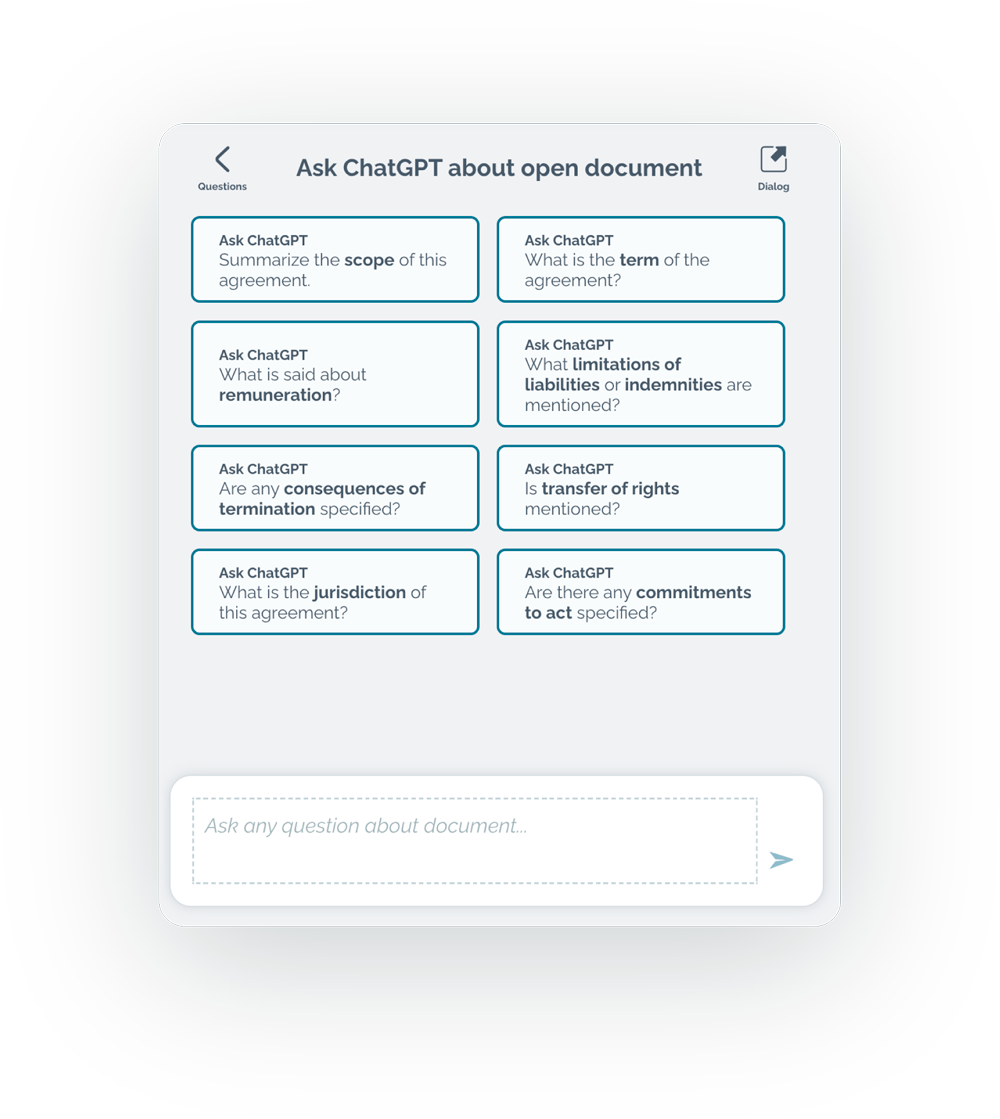 Get your questions answered in seconds
ChatGPT's power lies in its ability to understand your questions and give answers in just seconds. You can literally ask the AI anything about your contract - your imagination is the limit. If you don't know where to start, we've added some ideas.
Why use ChatGPT through Zefort?
GDPR-compliant privacy
Zefort uses ChatGPT through Microsoft's Azure OpenAI service via Azure's data center located in Western Europe. This means that no data is stored outside the EU. In addition, the data sent to ChatGPT will not be stored permanently or used to teach ChatGPT's AI model.
Better accuracy
Compared to the public ChatGPT service, Zefort's implementation comes with several additional benefits. Utilizing existing contract metadata, the chat prompts are pre-primed to match the contract's context and user's role, which results in more relevant and higher quality responses from the AI.
So simple to use
ChatGPT works right inside Zefort – there's no need to copy & paste text or upload documents to an external service. Simply hit one button and enter your question – that's it! Zefort also saves your previous questions and interaction history for your convenience.
See ChatGPT integration in action
Frequently asked questions