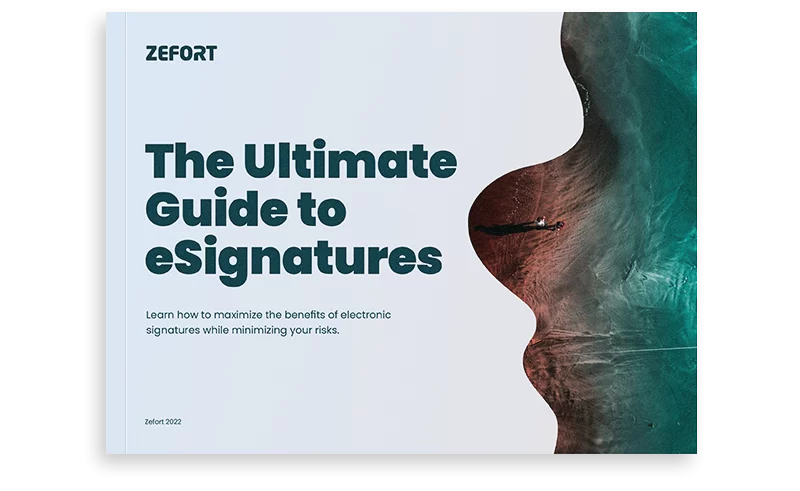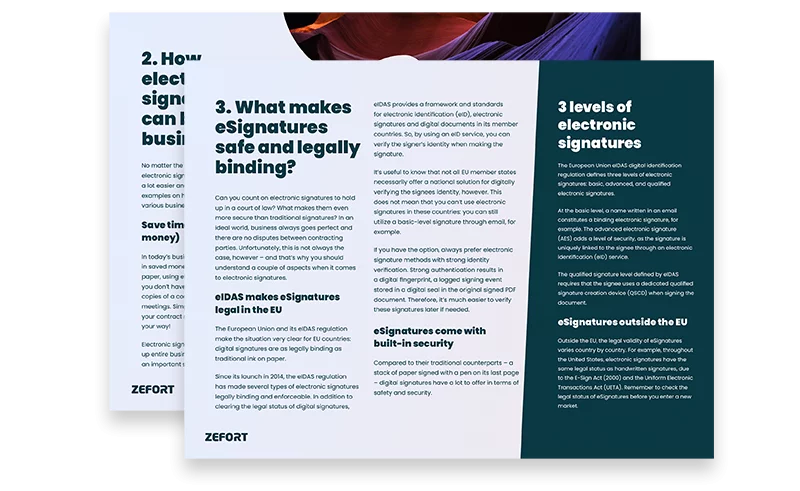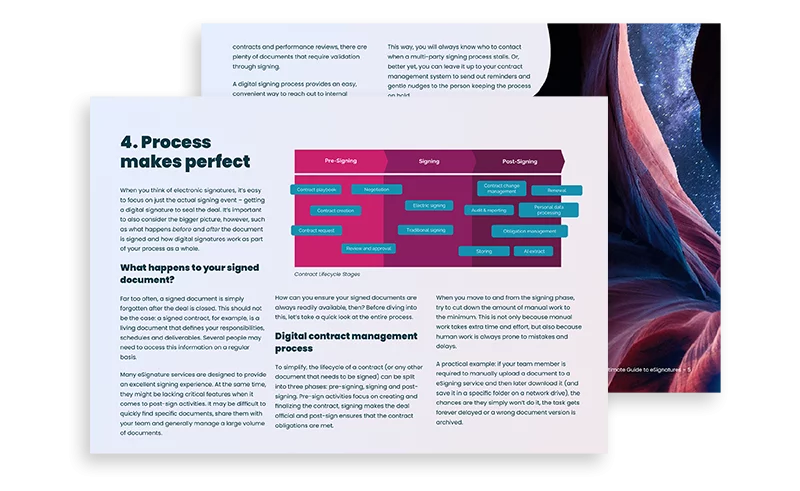 Best practices
From HR to process automation and company administration, we pulled together use cases where you can benefit from electronic signatures.
Legality and security
We explain what makes electronic signatures legally binding and how they are actually safer than paper signatures.
Process makes perfect
What happens before and after a document is signed? We'll take a look at the complete contract management process and what you should know before you start.
About the author
Ilkka Ventus is the Chief Business Officer at Zefort, the smart contract management company. Ilkka has extensive experience in applying digital enablers, such as eSignatures, in international business development.