How to use Zefort's ChatGPT integration
Zefort's ChatGPT integration allows you to interact with individual contracts through ChatGPT right inside Zefort. You can ask ChatGPT questions regarding the contract, create summaries or translations, ask explanation for selected text and so on.
Note that ChatGPT integration is an opt-in feature and does not compromise the privacy of your data. See the Data Privacy section below.
If you are interested in having Zefort's ChatGPT integration for your organization, please contact our sales team.
Asking ChatGPT questions
Open the contract you want to interact with.
Click the ChatGPT button.
Type your question in the chat box or select one of the ready-made questions.
Wait a moment for ChatGPT to respond.
Feel free to continue the conversation to ask for additional information.
Kindly note the limitations of the feature.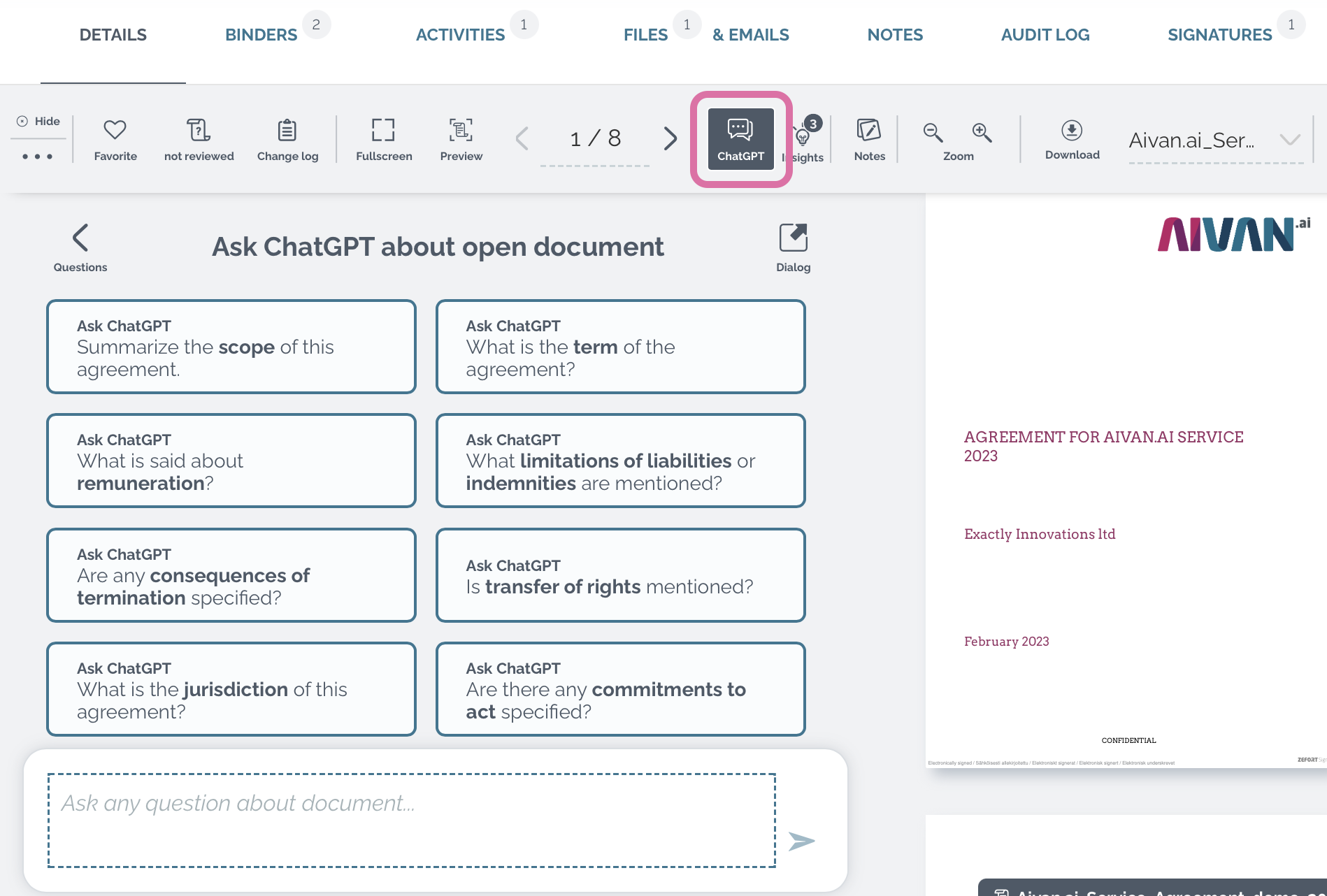 Functions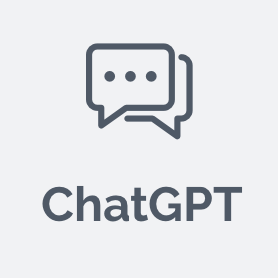 Open/close the ChatGPT tool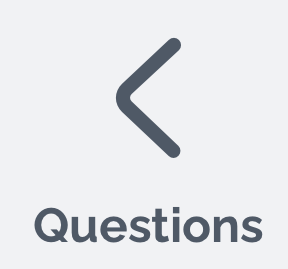 Review previously asked questions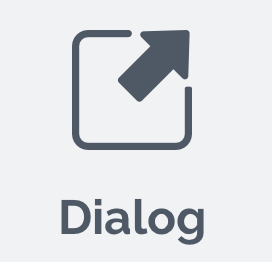 Open the dialog in a pop up window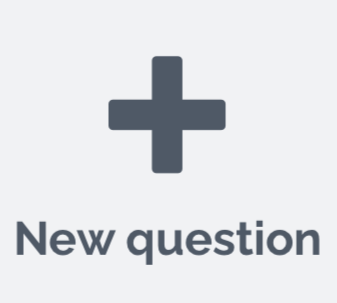 Ask new question from ChatGPT

Edit question
Pro tips
Highlight text in the contract preview window, open options and click Explain selected text.

Click on the quote in ChatGPT's answer and you will see the original text highlighted in the contract preview.

Data Privacy
Zefort's ChatGPT integration is an opt-in feature: it will be added only to those customers who want to use it.
The integration uses the Azure OpenAI Service provided by Microsoft. This means that any interaction (input or output)
are NOT available to other customers
are NOT available to OpenAI
are NOT used to improve OpenAI models
re NOT used to improve any Microsoft or 3rd party products or services
For more information, see Data, privacy, and security for Azure OpenAI Service.
GDPR compliancy
Zefort uses ChatGPT through Microsoft's Azure OpenAI service via Azure's data center located in Western Europe. This means that no data is stored outside the EU. In addition, the data sent to ChatGPT will not be stored permanently or used to teach ChatGPT's AI model.
Limitations of the ChatGPT feature
ChatGPT is a machine learning model and its responses are generated based on patterns and examples in the training data. While the tool strives to provide accurate and helpful responses, it may not always be correct or suitable for every situation: for example in certain sensitive or critical applications where accuracy and reliability are of utmost importance, the utilization of ChatGPT answers must include proper evaluation, testing and risk assessment.
There are some ways you can assess the reliability of the answers – please refer to our blog post on how to evaluate and trust the answers provided by ChatGPT.
Please also note that ChatGPT analysis might be limited to a part of the contract if the document is really long. If this happens, you will get a notification.