You may add several notes to a contract. There are two types of notes: general contract notes and document notes which you can anchor to a specific place in any contract file.
Notes are visible to other users in your account, so you can for example share information and comments with other users in your Zefort account. They are only shown in Zefort and only to users that have permission to see the contract. Notes are not added in the contract and won't be visible if you download the PDF file.
Contract note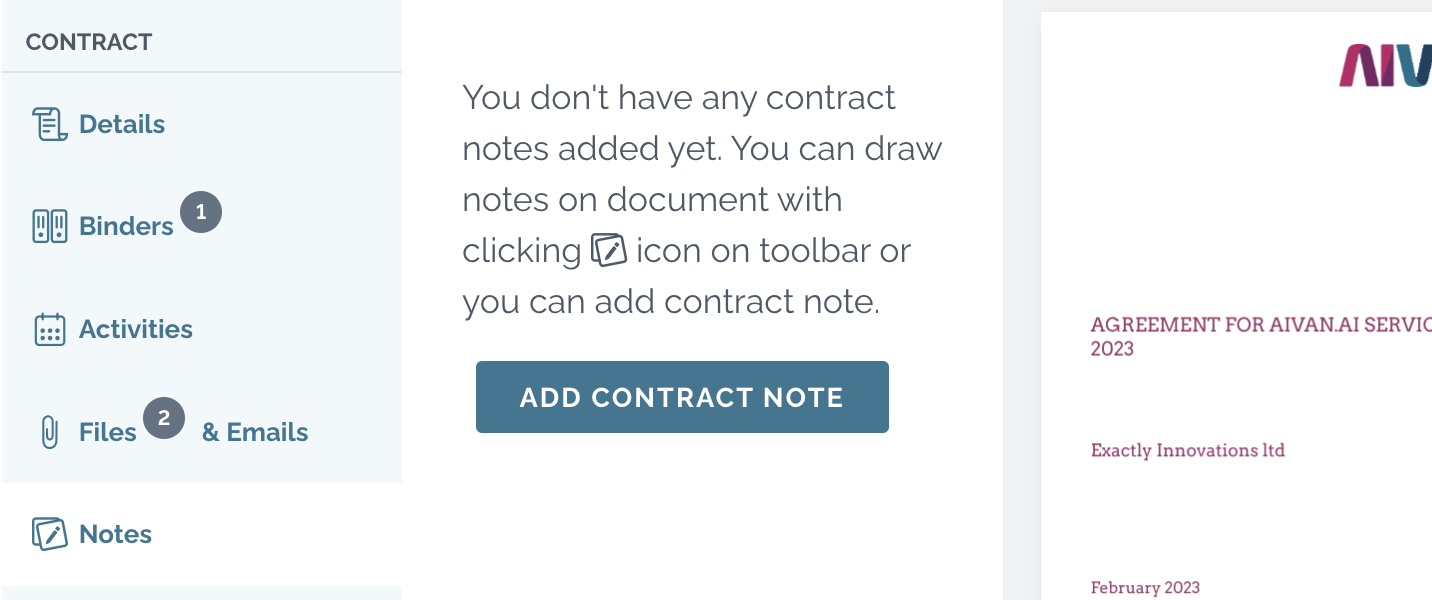 Open contract preview
Go to Notes tab
Click

Add contract note

Type your note and click

create
Contract notes are displayed in the notes list on Notes tab. To edit or remove notes, simply open the row menu ••• and click Edit note or Remove.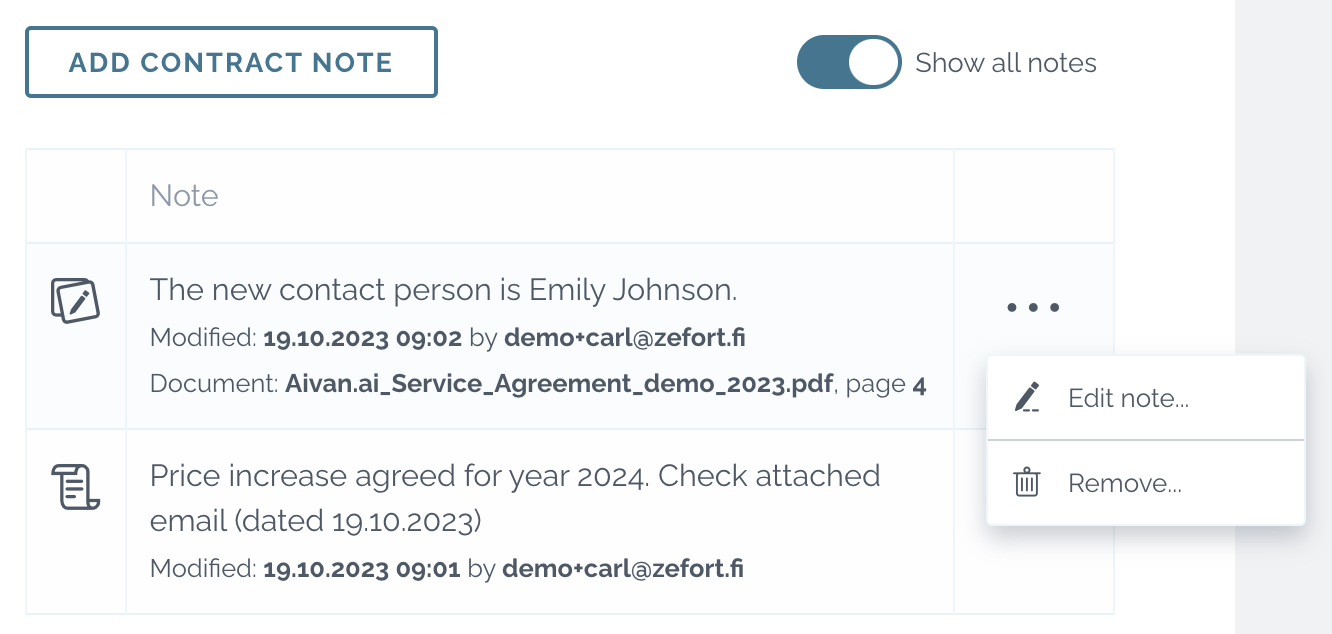 Document note
Open contract preview
Go to Notes tab
Select the area in contract, to which you want to attach a note
Type your note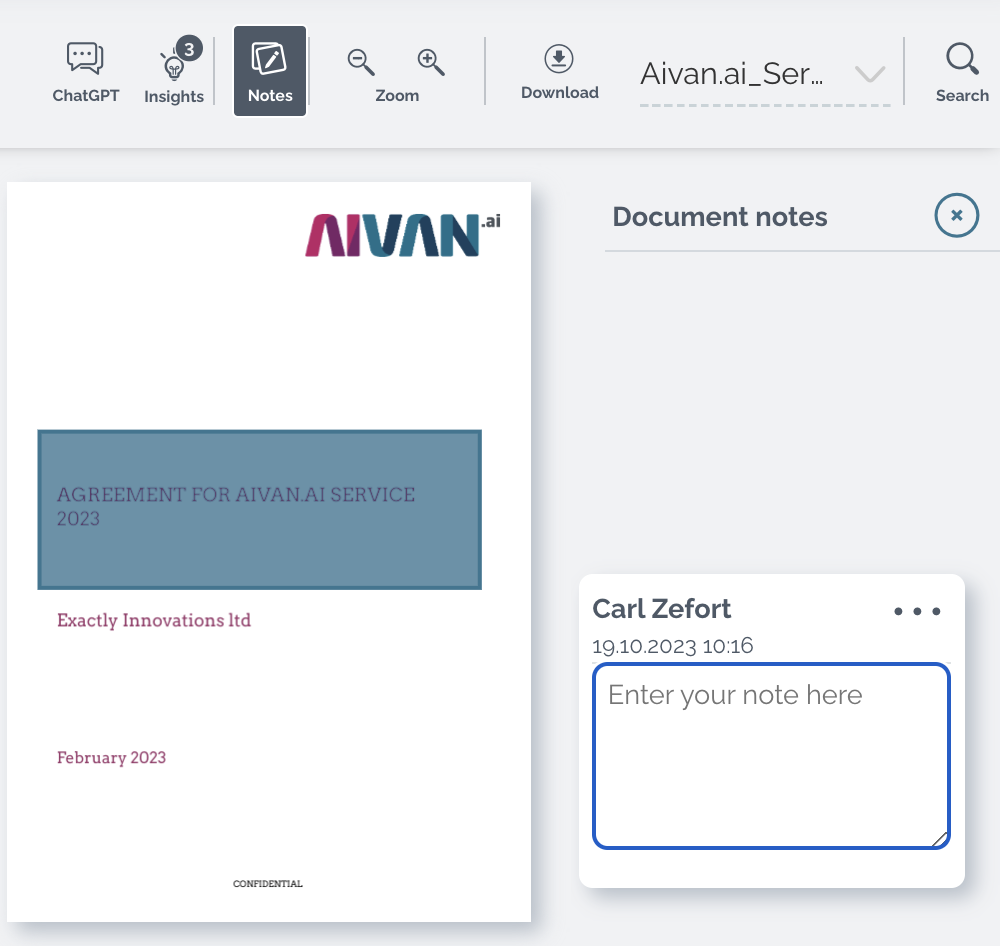 From note menu ••• you can edit, reposition or delete the note.
By clicking  "Show all notes" document notes are also displayed in the note list.


Pro tips!
You can always add a document note, even outside Notes tab: just hit the Notes button in the toolbar
Document notes can be added in all contract files, also in the attachments; simply select the file in the dropdown menu in the toolbar.