Hey, SaaS Salesperson! Here's why you should consider joining our sales team:
3 months summer holiday every 3 years.
Base salary of 3000 - 5000€ / month + provisions (5% of the deal's first-year value) + company-level bonuses if we hit our MRR goals (2-3 months salary).
Contract Management category is growing rapidly, and this is your chance to hop into working in a growing category.
Customers love our product, which makes selling much easier - Our yearly churn is 3% (Average SaaS companies around 10-14%).
We have a senior team of experts from their fields - We promise this will be a learning journey for you.
So why we are hiring a new sales person to our team and what you would be doing:
We've been growing rapidly in Finland, and while there is still room for growth, our next objective is to expand internationally, focusing on the Nordics and other European countries.
You will work closely with our current sales team, marketing team, product team & customer success team.
Here's what the day-to-day responsibilities look like:
Managing the full sales cycle from prospecting to closing deals. We also have booking partners to open interesting discussions in the new markets. We expect you to book around 50% of your meetings by yourself, and 50% come from our booking partners.
You will primarily focus on selling to companies with revenues of €20 million and above. The key stakeholders typically include Legal, financial, procurement, and IT, so having some experience & networks from this audience helps.
You will be responsible for handovers to our customer success team & together with them, make sure we can upsell to our current customers.
Our goal is that after the first full year, you will be up and running and hitting your sales goals, bringing in 5k of new MRR each quarter.
What it takes to succeed in this position:
Experience in selling SaaS with successful results.
Fluent in English + other languages as a plus
Mindset for working as a remote team member in a no-nonsense, zero-bureaucracy growth company.
How the recruitment process looks like:
Step 1: Send your CV or LinkedIn profile to jussi.karttila@zefort.com with a few thoughts on why you got interested in this role
Step 2: First round of interviews with our CEO, Jussi Karttila
Step 3: Small task regarding sales
Step 4: Meeting the team
Step 5: Job offer & welcome to Zefort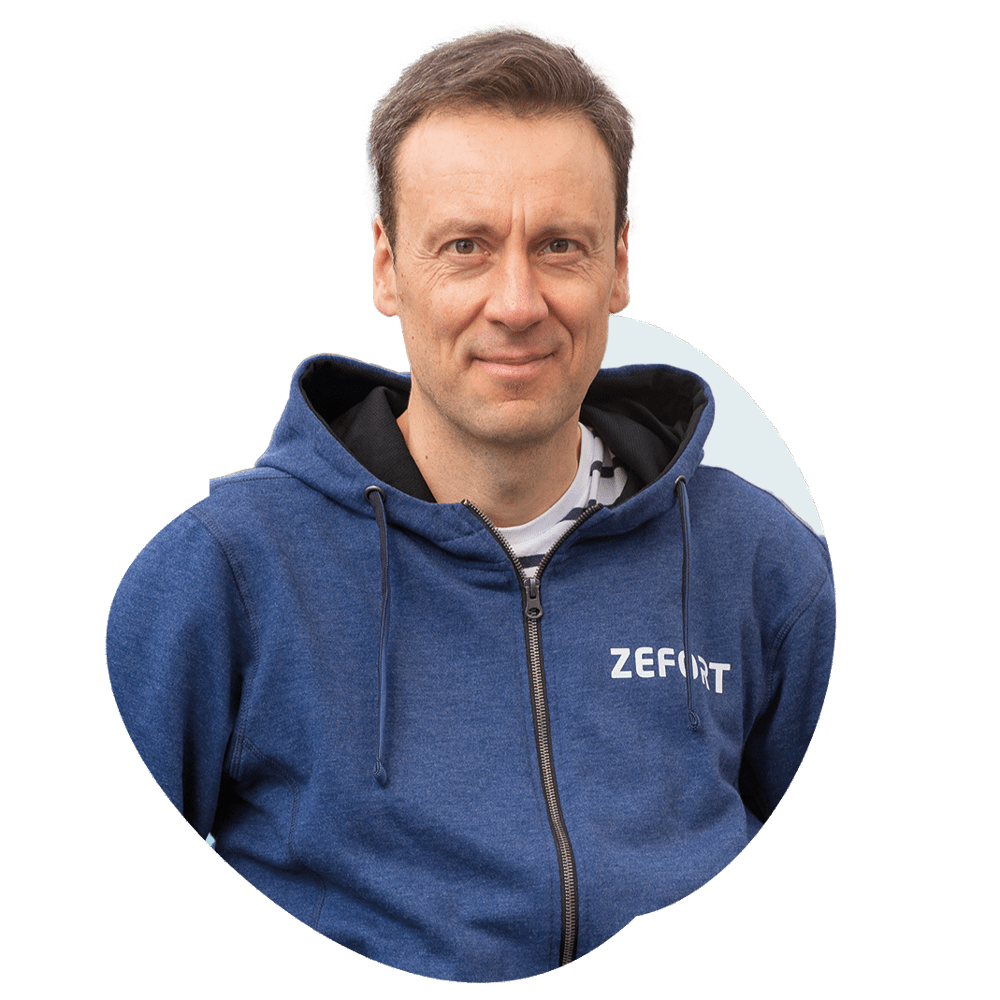 Jussi Karttila, CEO & Co-Founder at Zefort
Feel free to also contact us via email or phone if you have any additional questions about the position: +358400199528, jussi.karttila@zefort.com