Deleting multiple contracts
You can easily delete multiple contracts with one go.
Note: Only the contract owner or admin with "Can manage all content" rights can delete contracts.
➜ Find the contracts you want to move to trash
➜ Select the contracts by ticking the check box 
in cards view: on bottom left corner of the contract card [1]
in table view: check box in the first column [1]
➜ Click "Trash" button on the action bar (above the contract table) [2]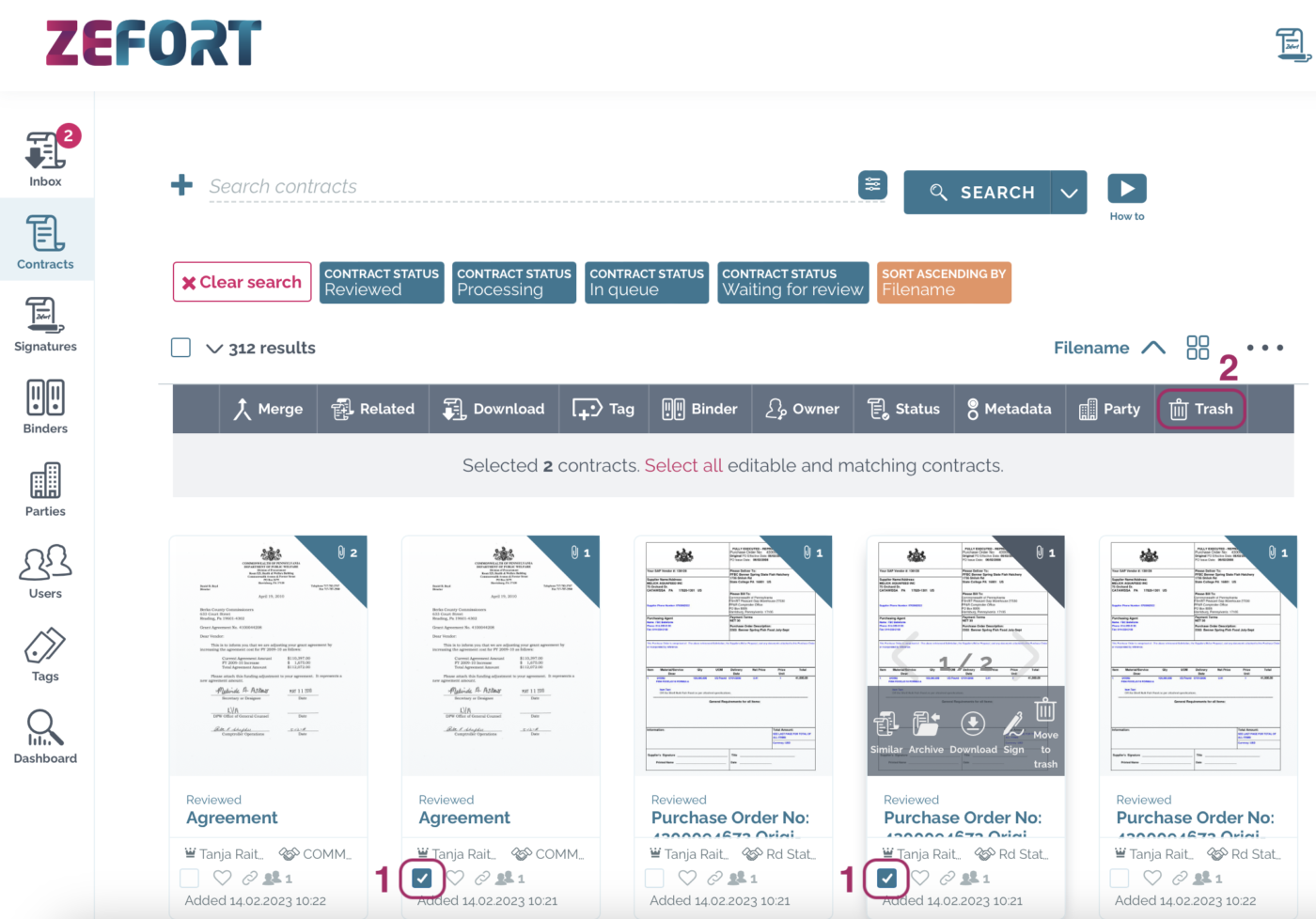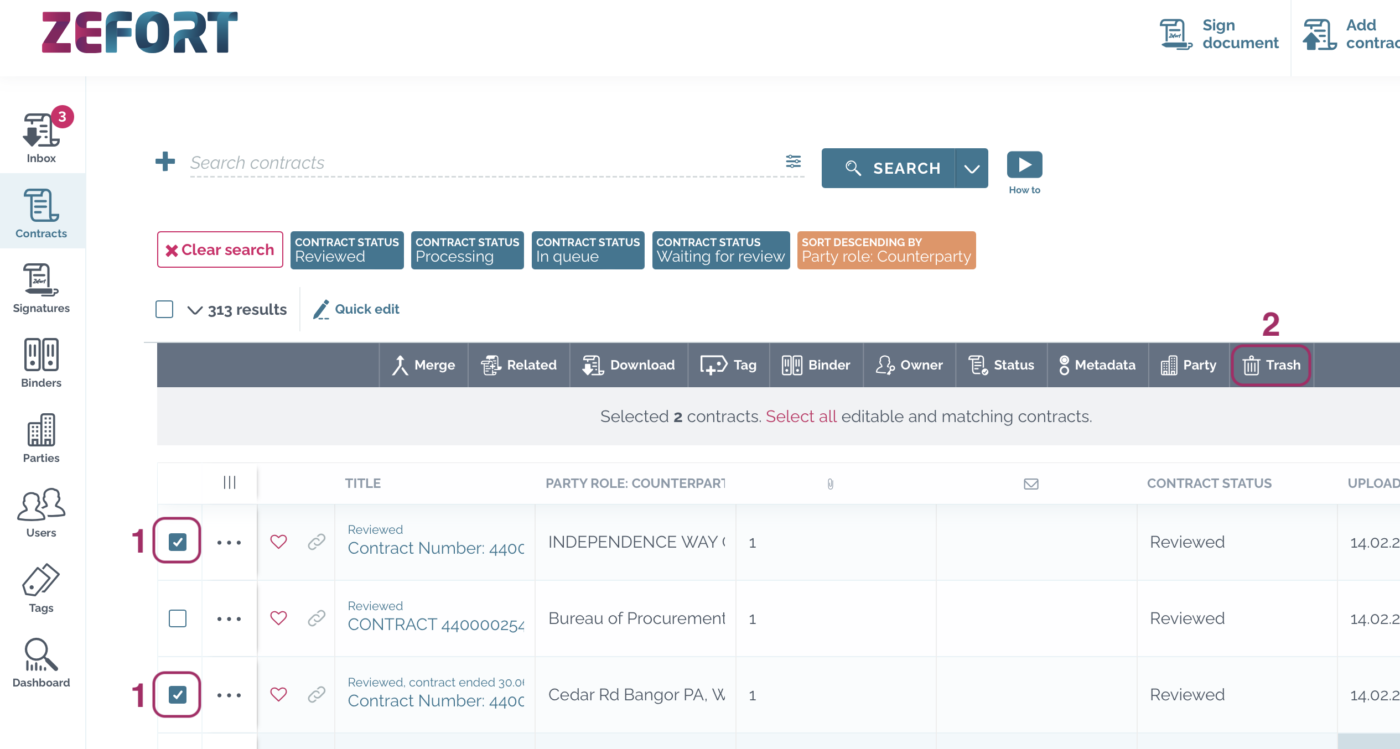 ➜ Check details, tick the check box [3] and click on "Move to trash" [4]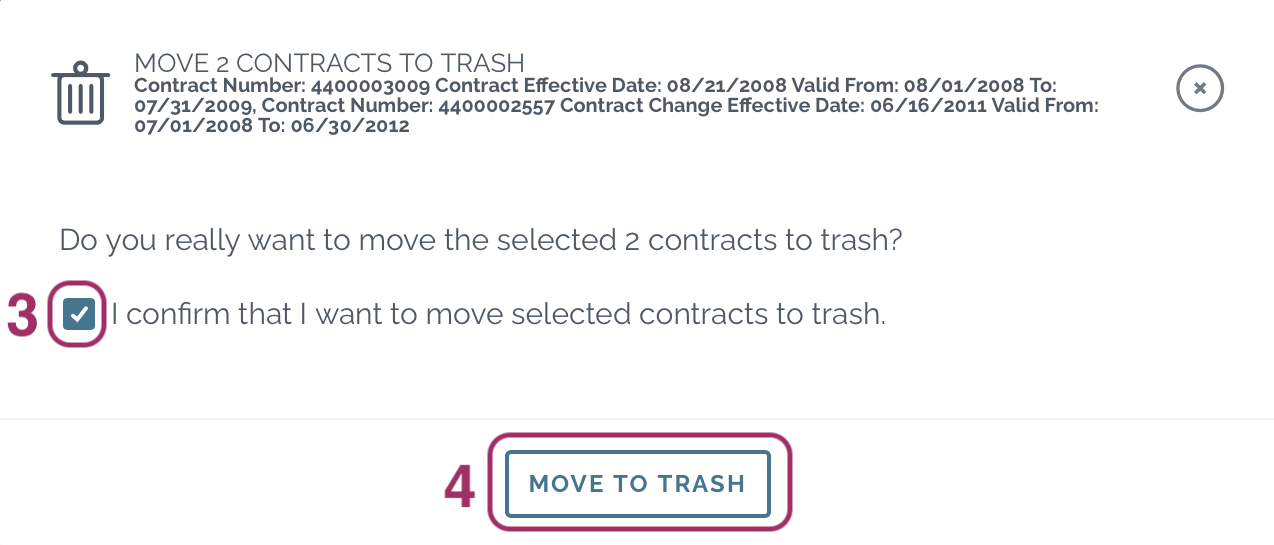 Note: as a default, contracts that have been in trash more than 30 days are permanently deleted. Trash settings can be changed by admin in the account settings.