Thanks for signing up our webinar!
We've sent out the confirmation into your email with the Zoom link and instructions to join online.
Before webinar, you'll also receive some reminders. The sender of the emails is Zoom, so go and check out your email spam folder in case you don't hear from us. If you have any questions related to the webinar, don't hesitate to ask our moderator heikki.sivonen@zefort.com, +358405573620.
See you online!
ps. Meanwhile, remember to check out The Ultimate Guide to eSignatures.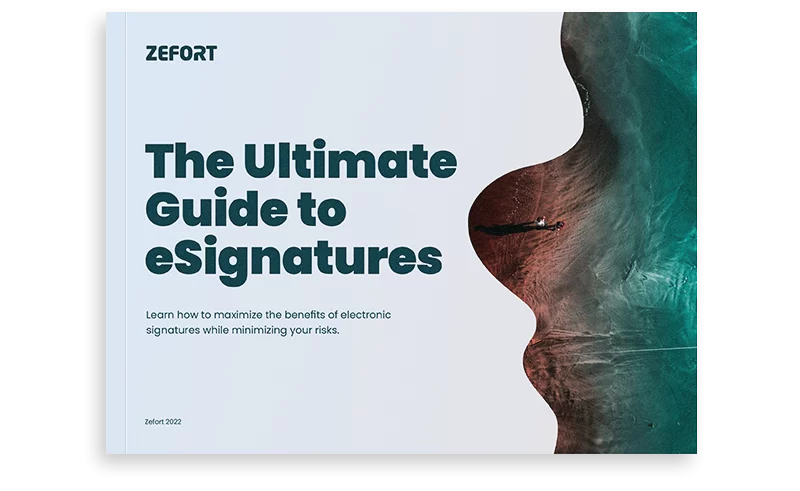 Learn how to maximize the benefits of eSignatures
Read our newest guide on how to take most out of digital signatures.