I still remember how Geoffrey A. Moore's book "Crossing the Chasm" impacted me when I first read it in the early 2000's.
According to Moore, the chasm is "the gap between visionary early adopters and the pragmatic majority".
At the time, I was working as a Product Manager in a tech startup. While trying to apply the learnings from this great book in my daily work for my employer's benefit, I already secretly dreamed about one day crossing the chasm with something of my own, a company that I would have co-founded.
Now, almost 20 years later, Moore's wise words still hold true (do yourself a favor and read the book! 🙂) and we are leaving the chasm behind with Zefort.
How did we do it?
Here are 2 key lessons from Crossing the Chasm:
1. Crossing the chasm requires securing a specific niche as a beachhead first.
2. Position yourself as a market leader in your niche by making a strong claim.
Here's how we met these lessons:
#1 Crossing the chasm requires securing a specific niche as a beachhead first
Originally, we planned to release a full contract lifecycle management solution, including support for pre-sign, sign and post-sign phases. However, we soon realised that by doing the full scope, there was a huge risk of becoming a poor compromise in all these areas.
Instead, we selected "post-sign" contract management as our niche (with a full API support for any integration needs) and targeted our sales activities first to IT consulting firms since their business is contract intensive and they typically are forerunners in IT.
During the first year, we managed to onboard some high profile companies as Futurice and Vincit from this segment. We got 2 valuable inputs from these companies: references to build up our credibility and, even more importantly, valuable insights to their contract management needs. We cherished this input and used it to further develop our solution.
#2 Position yourself as a market leader in your niche by making a strong claim.
We chose to be the easiest to use contract archiving solution in the market: a true zero-effort system.
UX has been an important topic in the mobile space for quite some time. However, in the corporate information system world, user experience and even usability still seem to be a secondary priorities for many established players. Or, the companies' progress is slowed down by too much legacy.
To further emphasise this claim, we rebranded the service from Aivan.ai (=strong technical AI reference) to Zefort (=zero-effort) in last May.
These decisions have worked well for us: now we have customers in many segments (IT, finance, real estate, legal, retail, manufacturing….) and are growing our customer base quickly in the pragmatic majority segment.
"Oh, we've heard about you"
When you are building something new, you need those early adopters, the first customers who believe in you and are willing to open dialogue about their pain points, challenges and needs. These are the invaluable assets that help you develop your product and find your market fit.
On the other hand, you need the pragmatic majority – the companies beyond the chasm – to scale up your business. You know you have crossed the chasm when new customers start reaching out to you and your contacts already know your business when they pick up the phone.
However, there are always new chasms to cross and new challenging markets to enter. And that's the beauty of it.
Jussi Karttila, CEO of Zefort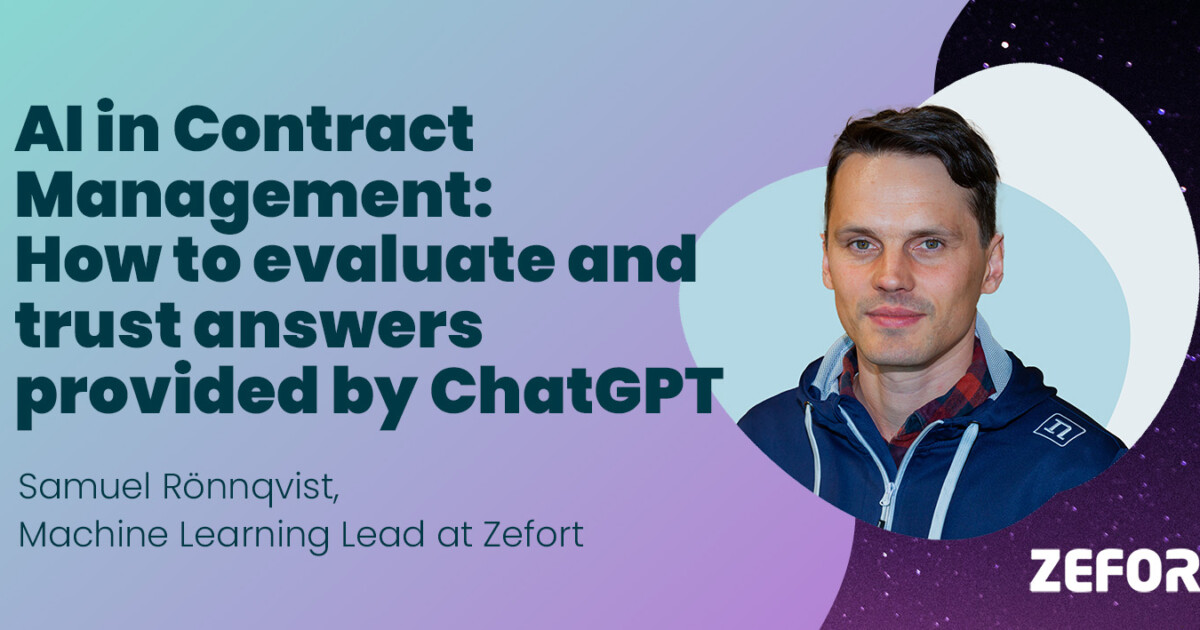 With the arrival of ChatGPT, we have easy access to…
Read More