What is legal design, why it matters and how can you get started? In this guest blog, Paula Aura and Mia Ihamuotila from the law firm Castrén & Snellman talk about how legal design can make legal matters more accessible while creating tangible benefits for companies and organizations.
What is legal design?
Essentially, legal design is all about making legal matters more accessible and understandable. Sometimes legal language can be complex and too difficult.
Legal design puts the end user in focus by designing better legal products and deliverables by using creative tools and working methods. In overall product and service design, user-centricity and user experience have been a major focus for years – legal design takes that same approach, applied to the legal context.
So, what kinds of things can legal design improve?
An obvious case for legal design is making the language of contracts, agreements or official communication more understandable and transparent to the end user. On top of text, you could consider adding visualizations that make contractual timelines and concepts clearer, for example. However, there's much more – legal design can be applied to entire legal processes or the tools used in legal matters.
It's important to note that not everything calls for legal design. Especially in the B2B context, sometimes documents are communication between two legal professionals. In this case, there might be no need to simplify the text or avoid complex terminology.
Why invest in legal design?
Difficult-to-read contracts have been around for decades and there hasn't been too much outcry from the public – so why change the status quo and invest effort into legal design?
For starters, legal design helps to make legal products more understandable for the end user.
As legal professionals, it is our responsibility to do our best to make sure that consumers and business users understand the terms and conditions they are agreeing to.
Further, legal design can improve accessibility, transparency, equality – all important values in themselves.
From a business perspective, legal design can make a company's products and services easier to use and eventually boost the company's brand compared to its competitors. It can also be used to make legal processes easier and faster – or even completely remove issues that block new business. By preventing unnecessary complexity in contracts, you could even spare yourself from dispute resolution caused by misinterpretation.
Getting started with legal design
At Castrén & Snellman, we apply legal design methods to help our clients with various challenges they might face.
We typically utilize a multidisciplinary team, consisting of legal professionals, language or communication specialists, graphic designers or legal technology experts, depending on the project. A versatile team enables new ways of thinking and promotes innovation and learning from each other.
The work starts by setting the project goals and defining the problem together with the client. While this might sound straightforward, it's not always the case – truly understanding the challenge and the end users' needs takes time and is an important part of the process.
Once we understand the challenge and the desired outcome, we start working toward a solution by building a prototype. The process stands on iteration – the prototype gives us feedback from all stakeholders which then allows us to refine the solution and test it again. We learn more with each new version and feedback loop.
Eventually, we end up with a solution that we are confident enough to solve the challenge and meet the project goals. While our client has been tightly involved throughout the project, the final meeting is always exciting – we get to present our solution, compare it side by side with the old one and share the learnings obtained along the way.
The legal design mindset
What kinds of characteristics and attitudes are needed from legal design professionals, legal teams and clients?
Legal design calls for creative problem solving, a curious mind and the willingness to re-think the status quo of legal products and processes. It requires a level of boldness from everyone involved: the right solution might not be apparent at the start of the project. There should be room to experiment, fail, learn and try again.
Further, legal design calls for empathy and the desire to truly understand and help the end users' challenges. It also requires an open mind toward the existing legal traditions, practices and processes.
Legal design calls for creative problem solving, a curious mind and the willingness to re-think the status quo of legal products and processes.
Legal design has the potential to change the industry toward more end user -centered ways of working. The change is driven by end users who demand better contracts, forward-thinking companies and organizations and the legal community itself – students and legal field newcomers being an important part of this equation.
Making design thinking a part of the legal field makes our profession more humane and versatile. It enables a more ambitious, creative way to illustrate existing challenges and solve confusion, frustration and friction caused by overly complicated legal solutions.
About the writers:
Paula Aura, Director of Knowledge Management & Innovation
In addition to her other tasks, Paula leads the legal technology team at Castrén & Snellman. Paula is passionate about innovative ways of working and improving efficiency with the help of legal technology.
Mia Ihamuotila, Legal Tech Trainee
Mia is part of Castrén & Snellman's legal technology team and is currently working on her Master's thesis on legal design. She's also an aspiring UX/UI designer in training, specializing in data & technology.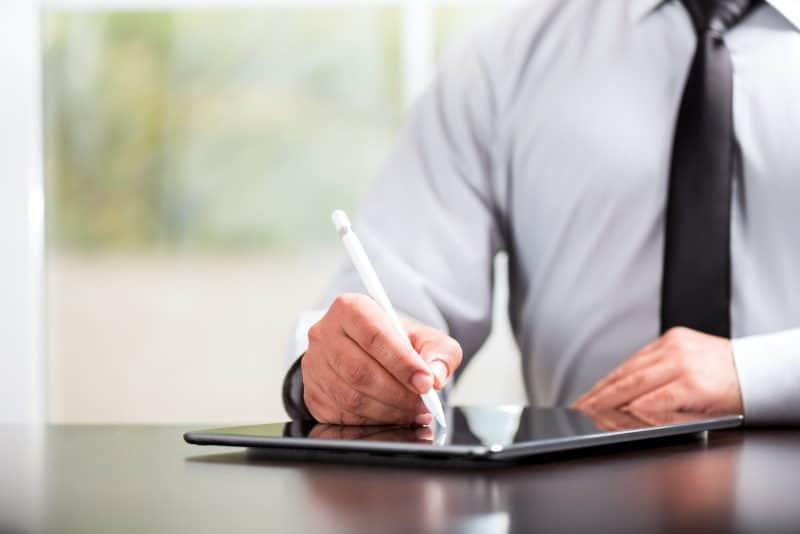 Electronic signature solutions are becoming more and more popular in…
Read More