Users with editor or admin rights can archive contracts in Zefort.
See below how to:
Archive single contract
In cards view: place your cursor on top of the contract card to see available functions OR in table view: open options

•••

> click "Archive"

Click again

Archive

 to confirm  [2]

You can also archive document in contract preview: open document from contract desktop and click on "Archive" button in the toolbar and confirm.

Archiving multiple contracts
Open contract desktop [1]
Select contracts which you want to archive [2]
Click "Status" on the above toolbar [3]
Select option "Archived" [4] and click

Change status

[5]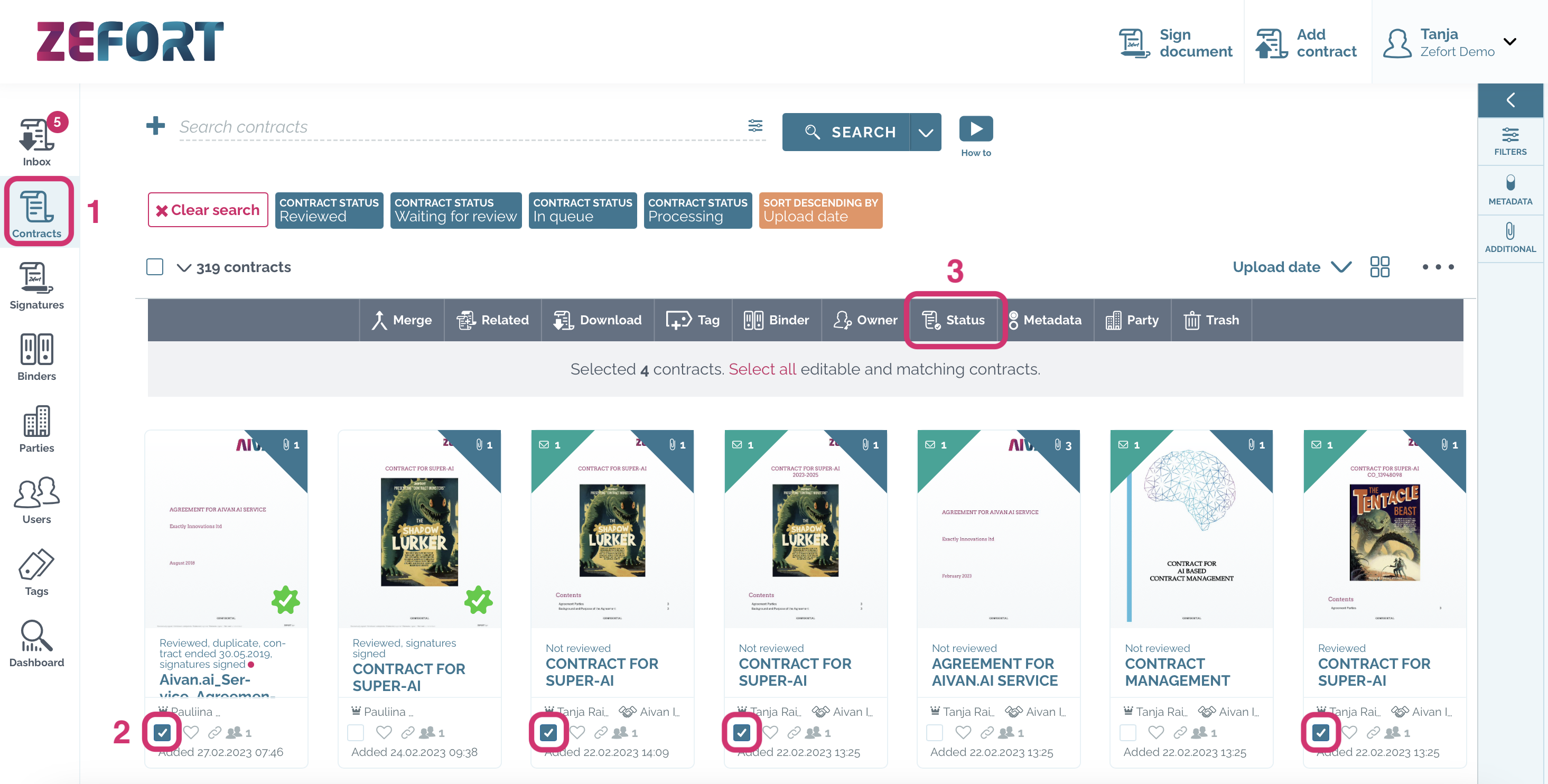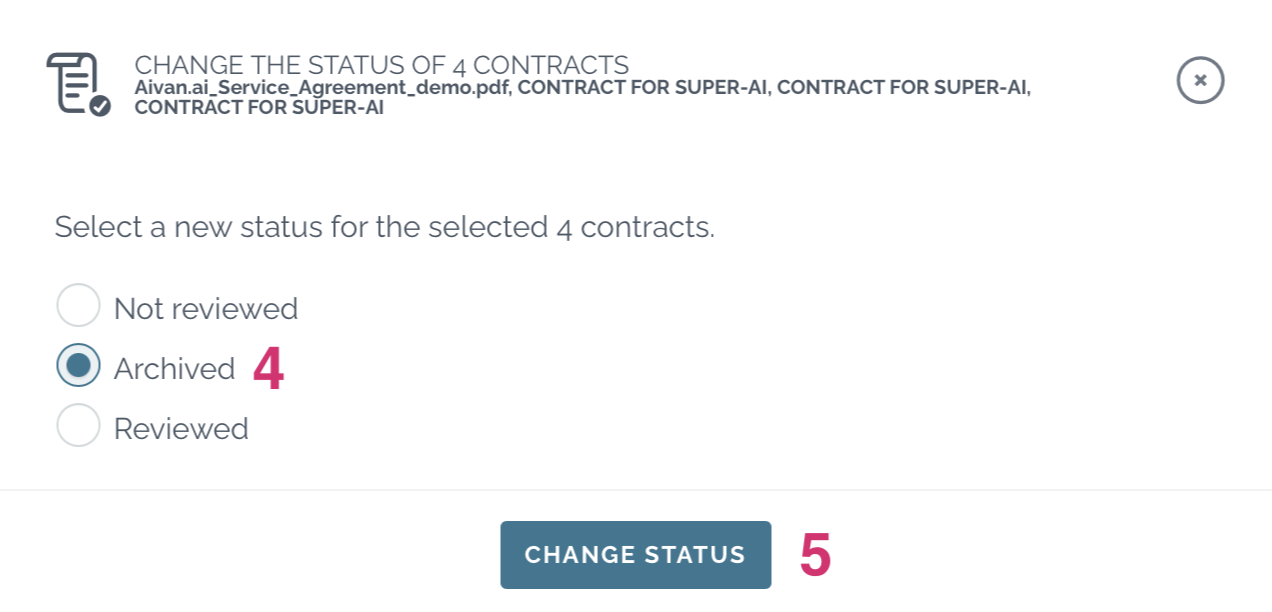 Searching archived contracts
Note that by default, archived contracts are hidden from search results and binders. In order to include archived documents in the search results, open filters [1] and check the box "Show archived contracts" [2].

Unarchiving
To unarchive documents, search the archived contract(s) that you want to unarchive (see previous step).
In contract preview: open the contract from contract desktop and click "Unarchive" in the toolbar above

In cards view: place your cursor on top of the contract card to see available functions > click "Unarchive" and confirm

In table view: open menu

•••

> click "Unarchive" and confirm

Multiple contracts: select contracts in the contract desktop set the status either "Reviewed" or "Not reviewed" and click

change status