What's new 13.08.2019 – Improved activities
IMPROVED ACTIVITY
We made the activity dialog simpler, yet more powerful. Now:
each activity has a single date
activities may have any number of reminders
you can add and remove reminders from an activity
you can send reminders to any number of users or even user groups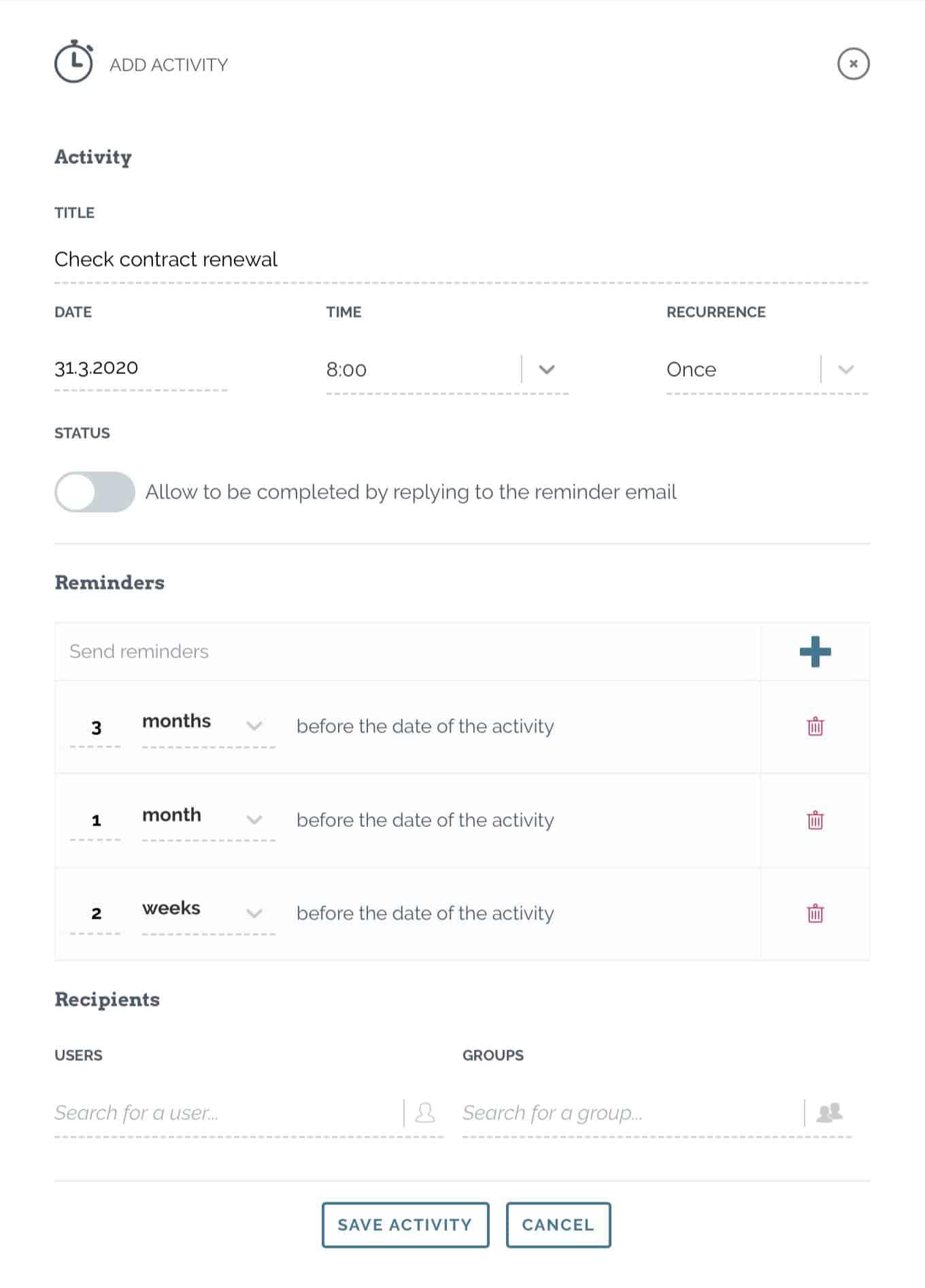 Mark activity complete by replying to reminder email
The subject says it all . To quickly mark an activity completed, simply reply to the reminder email with the word "completed" and you're done!