What's new 12.12.2018 – New filters and contract preview
With Zefort also Christmas comes early !
Here are our Christmas presents, s'il vous plai
NEW FILTERS
We have added a new filters to make the search yet more powerful. You can now limit your result set also with following filters:
binder
contract owner
language
number of attachment the contract has
number of pages in the main contract document
number of activities the contract has

CONTRACT PREVIEW AVAILABLE IN ALL TABS
We have heard the voice of the customer—it is frustrating to enter activities, if you need to jump back to to the "detail" tab every time you want to check the actual contract.
Gone are the days! Now you have the contract preview available in all tabs.
And that's not all – you can also resize the preview part of the screen. Handy, isn't it?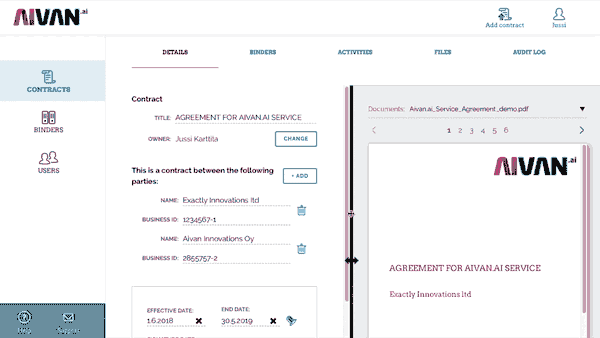 DOWNLOAD CONTRACT TEXT
In case you need the text of the contract (or any other pdf file uploaded in the files tab), you'll find that action in the file's menu: