As we enjoy the last weeks of summer, it's time to again look back at everything that has happened since my previous annual review. With all its key milestones, like Zefort reaching 1 MEUR in annual recurring revenue, 2022 was a tough year to beat – but oh boy, we did it.
In the image above, I'm doing one of my favorite activities: competitive orienteering during the Kainuu Orienteering Week (photo courtesy of Touho Häkkinen). If you want to draw parallels, orienteering and running a SaaS business is similar in that you have to move swiftly, you need a good (road)map and you have to rely on your sense of direction to stay ahead of the competition.
Make sure to keep reading till the end to catch my book recommendations!
Zefort turns 5 and the team keeps growing
In September, we celebrated Zefort's 5th birthday at our Big Blue headquarters in Kaarina, Finland. As working remotely from various locations around the world has become the new normal in the post-Covid world, it was amazing to see the entire team physically together.
And Zefort truly has become an impressive team! Today, we are 13 professionals strong, with people representing the full spectrum of competence areas, from software and AI development to business development, sales, marketing and customer support.
And yet, for a growth company every single hire is important and unique. Over the last year, we had the pleasure of welcoming Frank Wickström as a Software Developer, Samuel Rönnqvist as our Machine Learning Lead and Tanja Raitolampi as a Customer Support Specialist.
Zefort becomes a full CLM solution
Originally, Zefort was designed and developed to address a specific pain point our customers had: companies of all sizes simply did not have an easy-to-use solution to store contracts in a single, secure location.
We made a conscious decision to start approaching contract management from the end of the process. We made sure to build integrations and APIs to keep our solution open to all the other tools out there.
In 2022, we stepped out of the post-sign box by introducing Zefort Sign, a secure solution for signing documents digitally. This year, we launched Zefort Forms, a solution for creating easy-to-sign online documents for all purposes.
With these strategic steps, Zefort has become a full contract lifecycle management solution. This is a big deal.
In a competitive, demanding market, we are now able to offer our customers both a full CLM solution and the possibility to keep their existing tools while optimizing their processes.
AI takes a stronger role in contract management
With the public release of ChatGPT in November 2022, AI blew up in mainstream media and became a business topic that simply could not be ignored.
However, AI has been part of Zefort from day one – you can call us early adopters, if you will. We built our AI to automatically process contracts, like removing the need to manually enter metadata, for example. Going forward, we will continue to develop our in-house algorithms and explore how AI can be applied to contract management.
At the same time, we leverage the leading technology out there by integrating it to Zefort and by adding our own twist to it. This August, we announced our ChatGPT integration – an easy, safe way to interact with your contracts through AI right inside Zefort.
Contract monsters and three-month holidays get positive attention
Over the last year, we attracted a lot of positive attention in social and national media – and also in print media, mind you.
Our Contract Monsters campaign concentrated in taming some of the typical contract monstrosities our customers struggle with in their everyday work. The campaign was well-received by our audience and we even made the front page of the Vaarojen Sanomat newspaper!
This summer, our Head of Accounts, Niklas Hakalax, enjoyed his well-earned, fully paid three-month summer vacation. This kind of rare employment benefit was noticed and covered widely by Finnish national media, making Niklas probably one of the most envied people in Finland. The three-month summer vacation is not a marketing gimmick, though: it is a real benefit that Zefort has offered its employees for years.
What's up ahead?
I seriously believe we've set the bar quite high for the next year, too. We continue to develop our product, listen to our customers, reach out to new markets – and have fun while doing it.
Let's talk,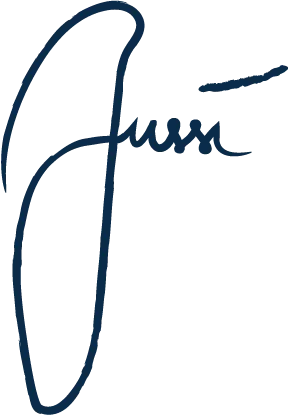 Jussi Karttila, CEO & Co-Founder at Zefort
BONUS: Book recommendations!
I'll continue the tradition I started last year by recommending a few (non-business) books worth your time. Here's what I recommend:
Fairy Tale by Stephen King: A fairytale for adults, story about a 17-year-old boy who finds himself amidst a battle of good and evil. A solid King book, captivating from page 1 to the very end.
Hildur by Satu Rämö: An award-winning crime novel that "launches a refreshing voice in the Nordic Noir tradition with a pinch of folkloric mysticism". One of the characters in the book, police trainee Jakob Johanson, inspired me to challenge myself with a knitting hobby – after hours (and hours) of hard work, I actually completed my very own Nordic pullover!