At your contract desktop you have three view options: cards view, table view and calendar view. You can select the view from the menu ••• above the contract desktop.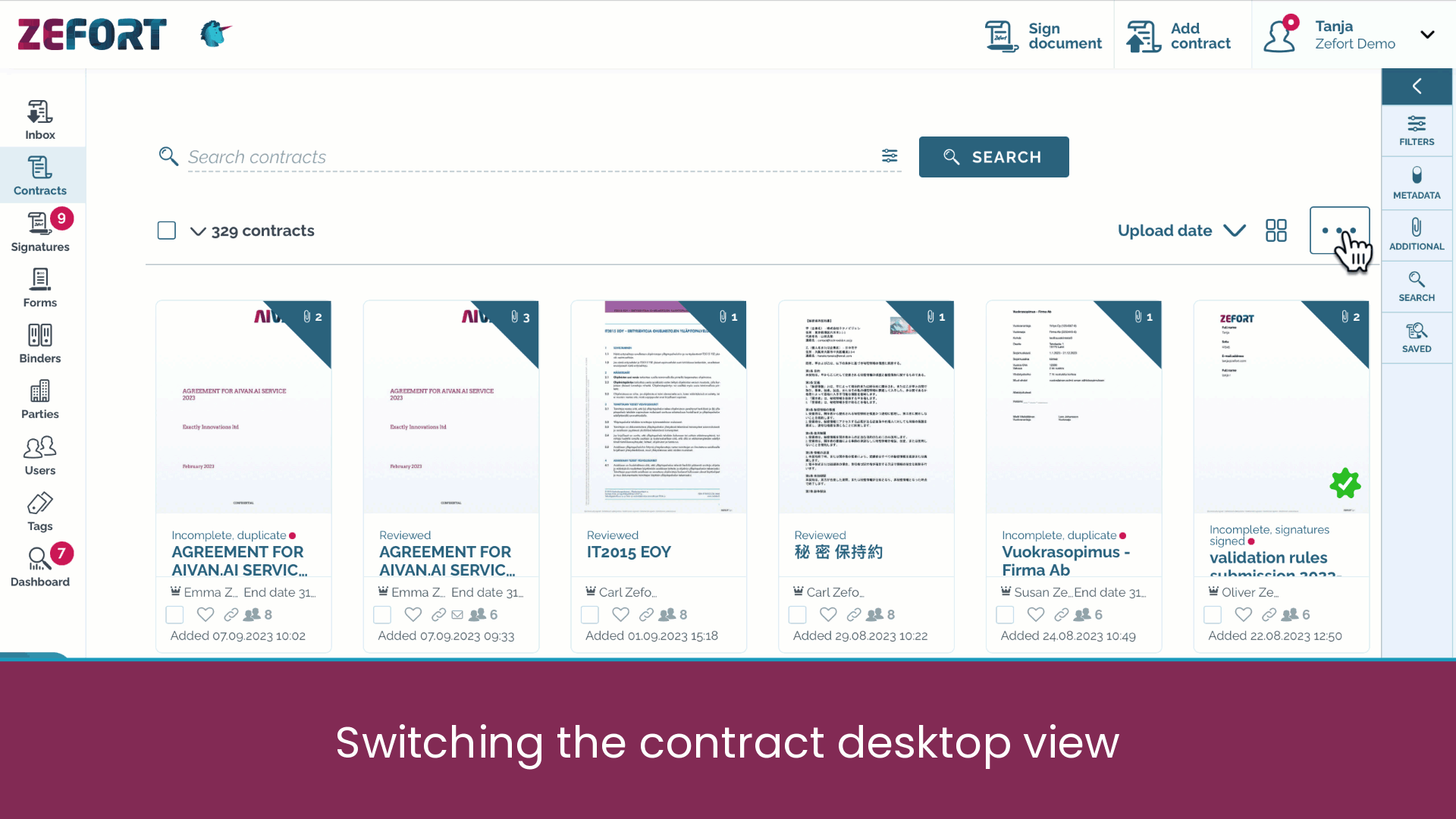 All views have their own features, so you might want to use them in different kind of situations. Let's take a look at each of their functionalities.
Cards view
Cards view is good option, when you prefer to see contracts visually. In contract card thumbnail you can view the contract and attachments without needing to actually open it. You can also acquire a lot of information from the symbols displayed on the card. Read more about the features in our article Contract card tips and tricks.
In card view you can sort the contracts according to various options, e.g. effective date, end date, upload date, filename, etc.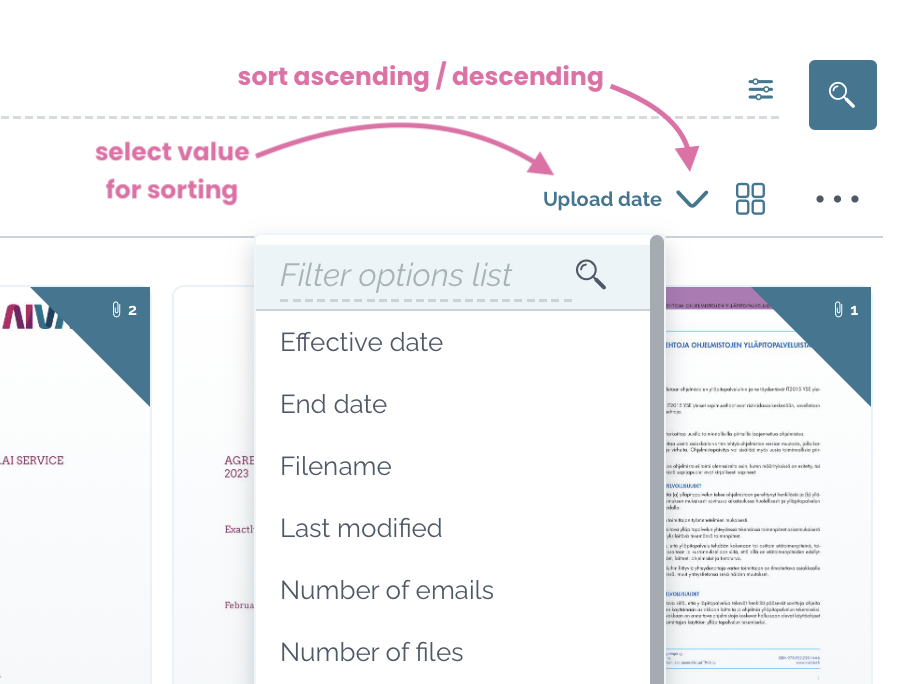 In contract card view you can also download the full contract metadata export. For more details kindly check our article Download results as Excel-file
Table view
In table view you can view the contract metadata. You can personalize the view and select metadata as per your own needs. Open the menu ||| in the table header line to select visible columns.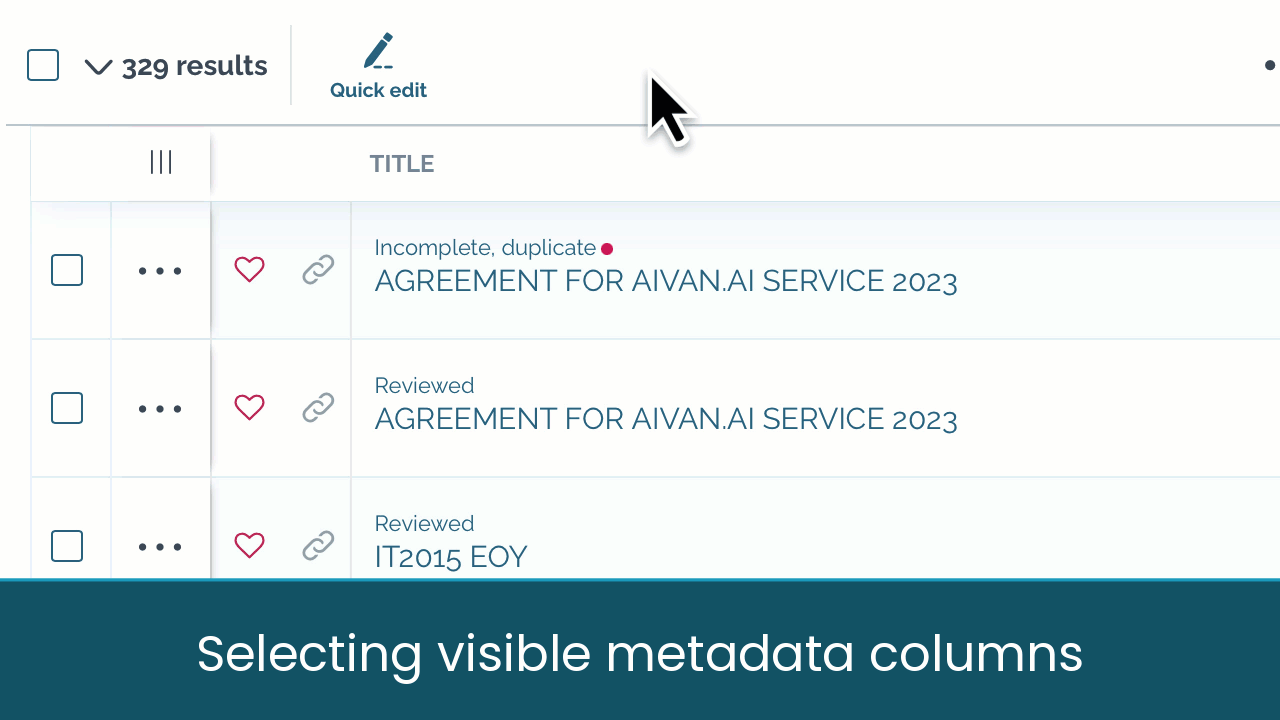 In table view there are two types of reports that can be downloaded:
full report including all metadata and
report including only metadata displayed in the table view.
With quick edit you can easily edit contracts' metadata. Click the button "Quick edit" and the click on the metadata field that you want to edit.
Calendar view
You can switch between quarter / month / week views and select based on which date the contracts are shown:
activity due date
upload date
effective date
end date
signature date
This feature might be handy when you want to see for example the contracts that are ending during this or next quarter.