If the signer hasn't downloaded the document in due course, you can resend the download link.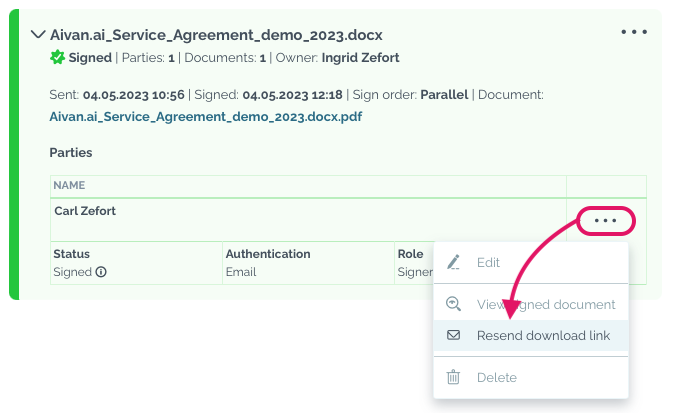 Open "Signatures" tab and search the correct signature process

Tip! You can also search the document on your contract desktop and open Signatures tab in the preview

Click on the signature process to expand it
Open menu

••• of the correct signature party

Click "Resend download link"
Now the selected signer will get a new download link which is valid for two weeks.