Norlys Energy Trading streamlines contract management with Zefort
Danish company Norlys Energy Trading A/S aims to be one of the top European players in electricity and gas trading and forerunners in the green energy transition. The company is in the process of building a smart, efficient organization, consisting of enthusiastic top talent and next generation digital tools.
One of the enablers for efficient growth is Norlys' contract management strategy. The strategy relies on automation and a decentralized approach, where ownership of contracts is split up and dealt with by the specialist teams and business functions, which are best suited to deal with the specific contractual issues and activities at hand.
This approach boosts contract performance and helps to keep the legal function lean and efficient in a rapidly growing organization.
Zefort's smart contract management solution allows us to both leverage contract automation as well as flexibly share ownership and responsibility of contracts within our organization. – Johannes Leipold, Head of Legal, Norlys Energy Trading
Before selecting Zefort, Norlys evaluated a large number of contract management solutions. The company chose Zefort thanks to the outstanding responsiveness of the team, the flexibility of the software, ease of use, clarity of data structures and the possibility to interact with contract data through API solutions.
I strongly recommend Zefort for any company that wants to keep track of their contracts and contractual obligations, without the need to hire an army of contract managers. The system is very easy to use for both small and large businesses and can be implemented literally within seconds. From my experience, Zefort is right now the one contract management system that offers the most value for money. – Johannes Leipold, Head of Legal, Norlys Energy Trading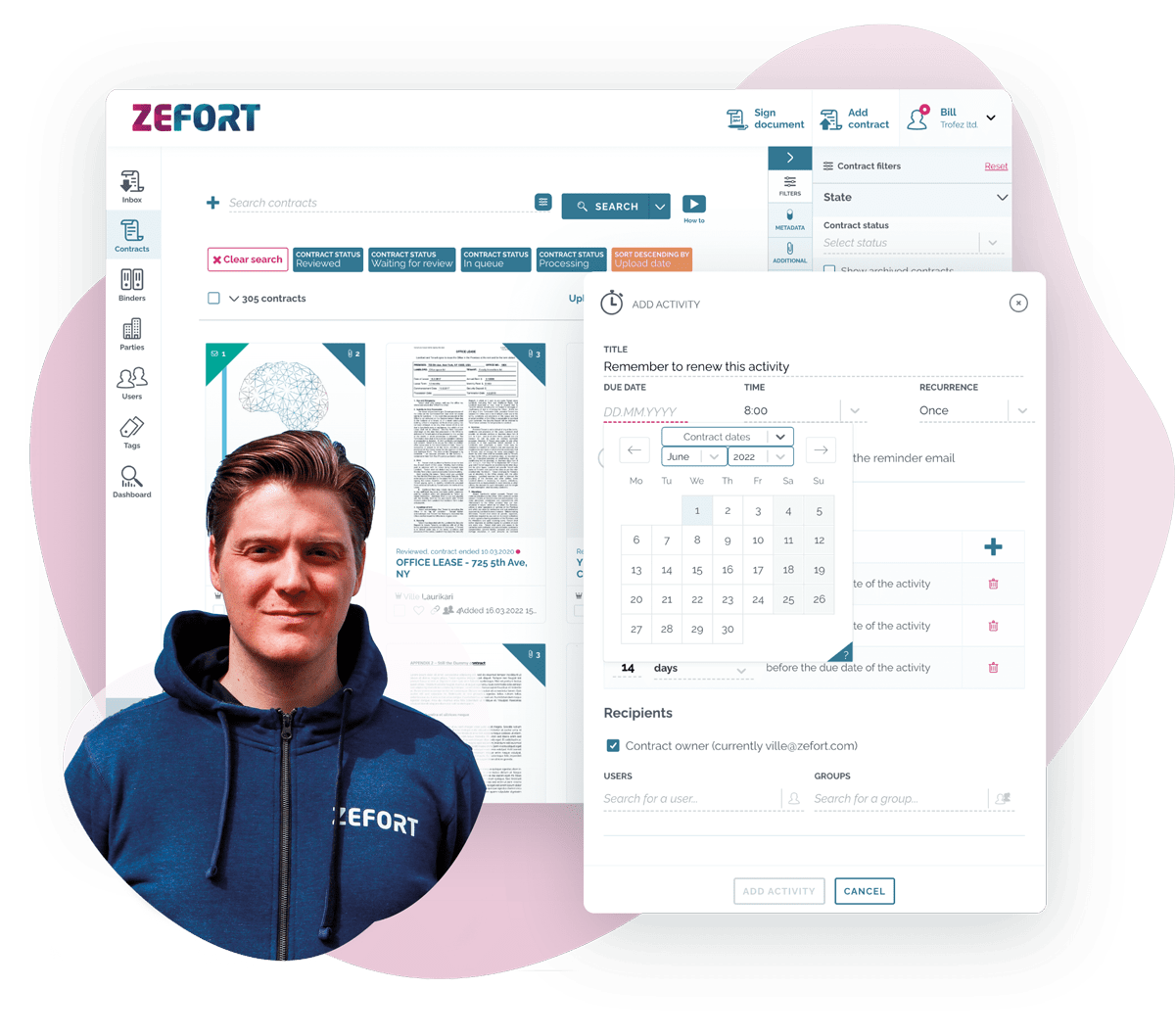 Take a tour of Zefort's key features and see how you can benefit from AI-powered contract management system.