Zefort looks after FLS Finland's maintenance contracts
FLS Finland's maintenance contracts strictly define operational level activities. Zefort's contract management solution ensures that the tasks defined in the contracts will be carried out in the field.
FLS Finland is one of the leading LED display system suppliers in the world. FLS has delivered LED displays to parking facilities, service stations and other similar locations in over 30 countries globally. As FLS is also responsible for the service maintenance of the systems, the company's service business is on the rise.
Before Zefort, the company did not have a dedicated information system for contract management. The service contracts have a strong operational role, as the contracts define all the upcoming maintenance tasks for individual locations.
FLS wanted to have a proper contract system for managing these maintenance tasks.
Managing maintenance activities in Zefort's system
FLS decided to solve its contract problems with Zefort's contract management solution. Zefort's solution allows defining an unlimited number of activities for each contract.
These activities can be recurring events that repeat monthly or annually, for example. This is especially useful for maintenance tasks defined in long-term maintenance contracts. When the activity is created, one or more responsible persons can be assigned for each task. The tasks can also be marked as completed in the system.
"We were delighted by how easy it was to take Zefort into use and operate it on daily basis. We can input new contracts easily and Zefort takes care that all required maintenance tasks actually also get done." – Jussi Tomperi, CEO, FLS Finland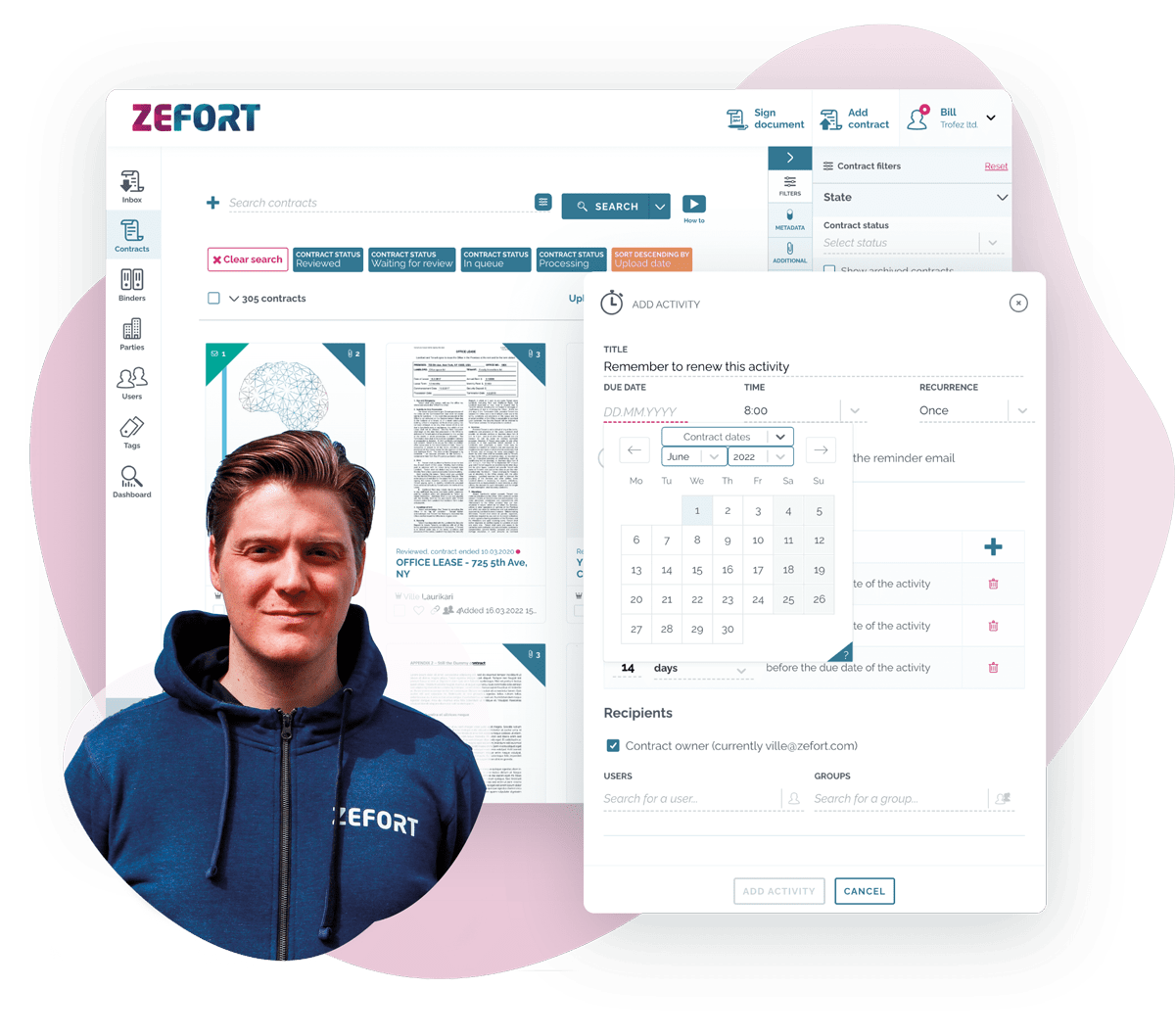 Take a tour of Zefort's key features and see how you can benefit from AI-powered contract management system.