Contract desktop bulk actions
Editing metadata of multiple contracts
Need to edit metadata of multiple contracts? Don't worry! No need to open each contract and change it one by one: you can do it easily with contract bulk actions.
Selecting multiple contracts
Use free text search and filters to find the correct contracts. Then select all the contracts which you want to edit. You have a couple of ways to select contracts in your contract desktop: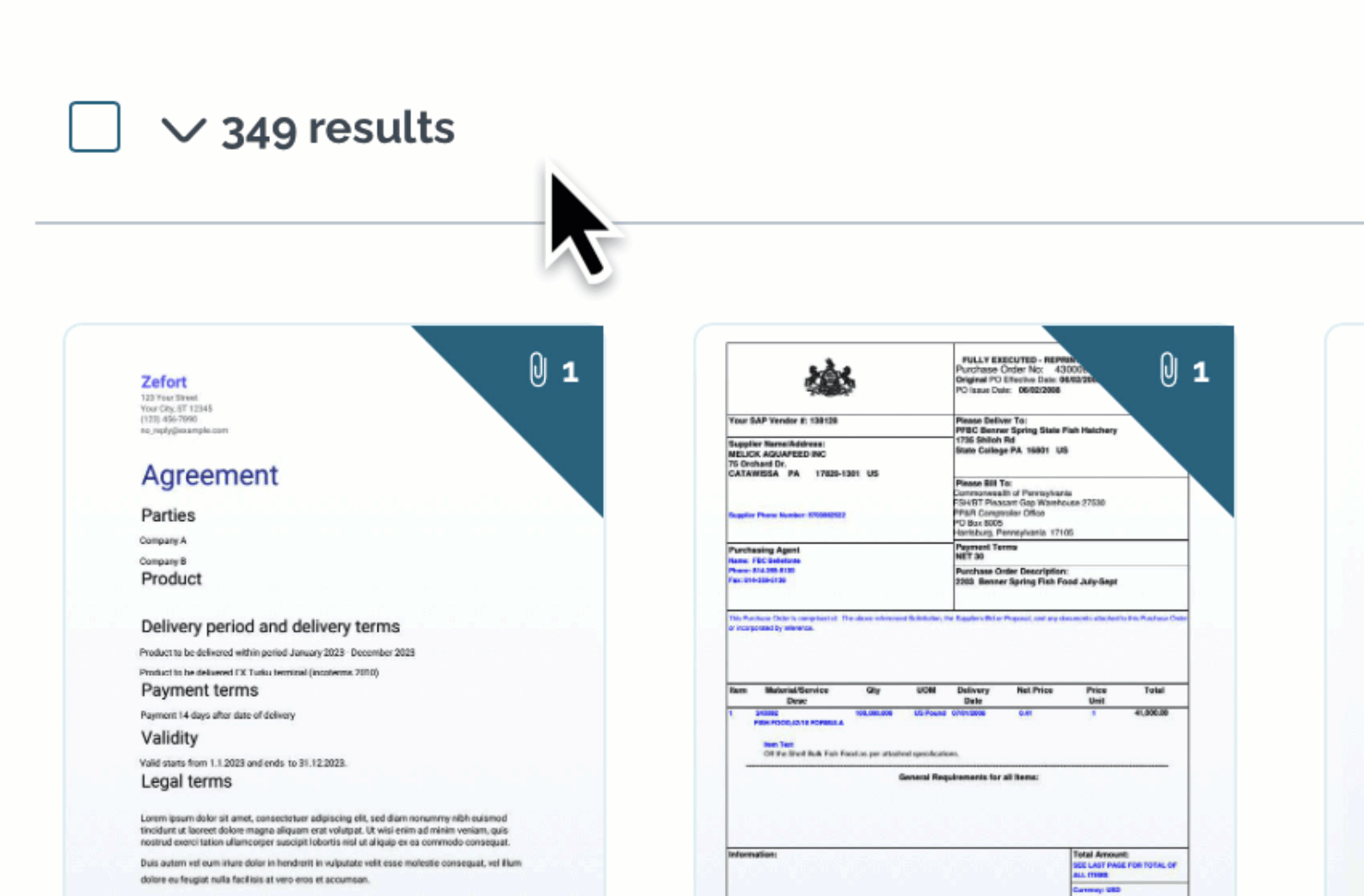 Click the option "Select all" from the dropdown selection to select all visible contracts.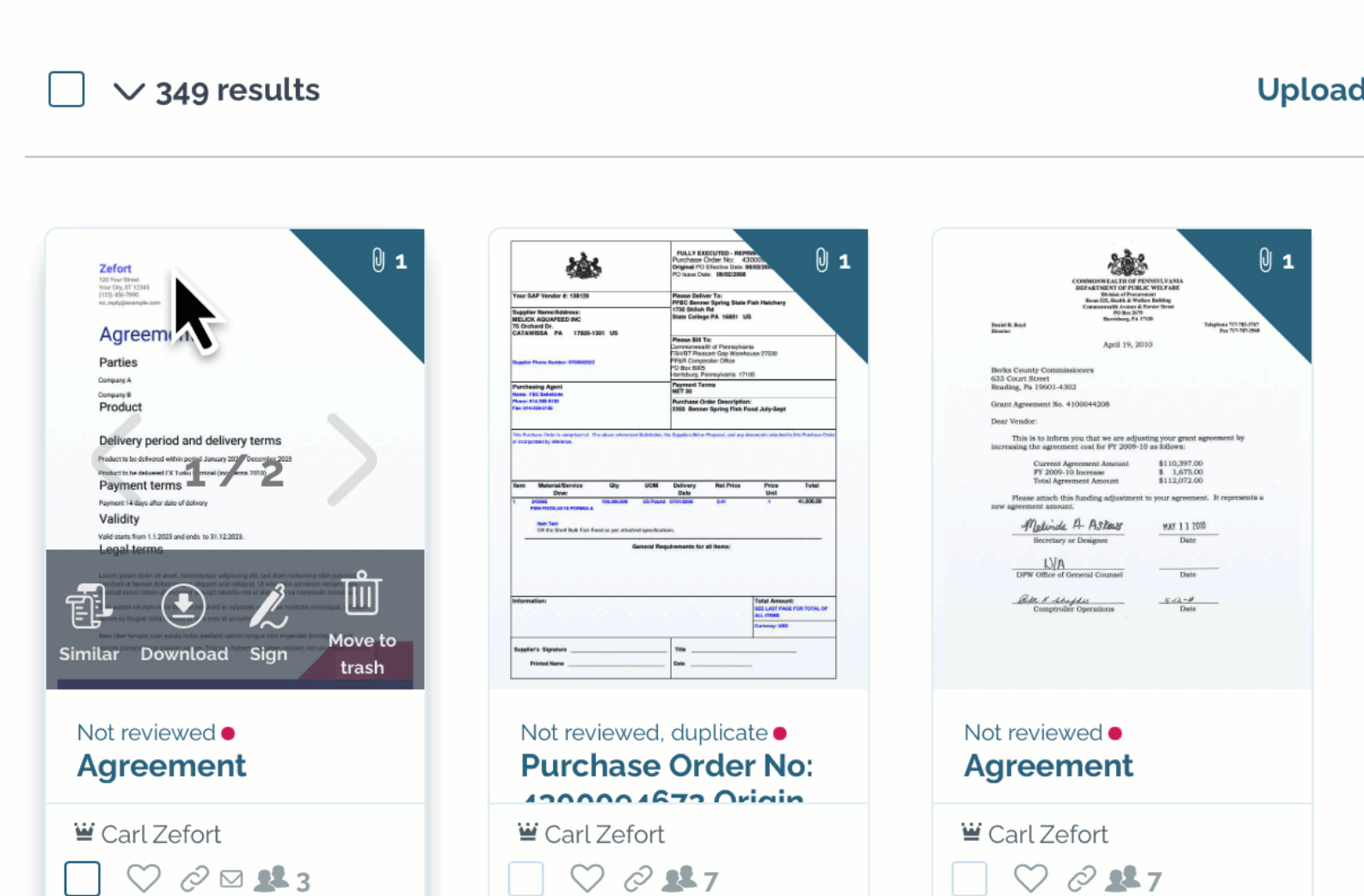 First check the tick box to select all visible editable contracts. Then click "Select all" below the grey toolbar to select all editable and matching contracts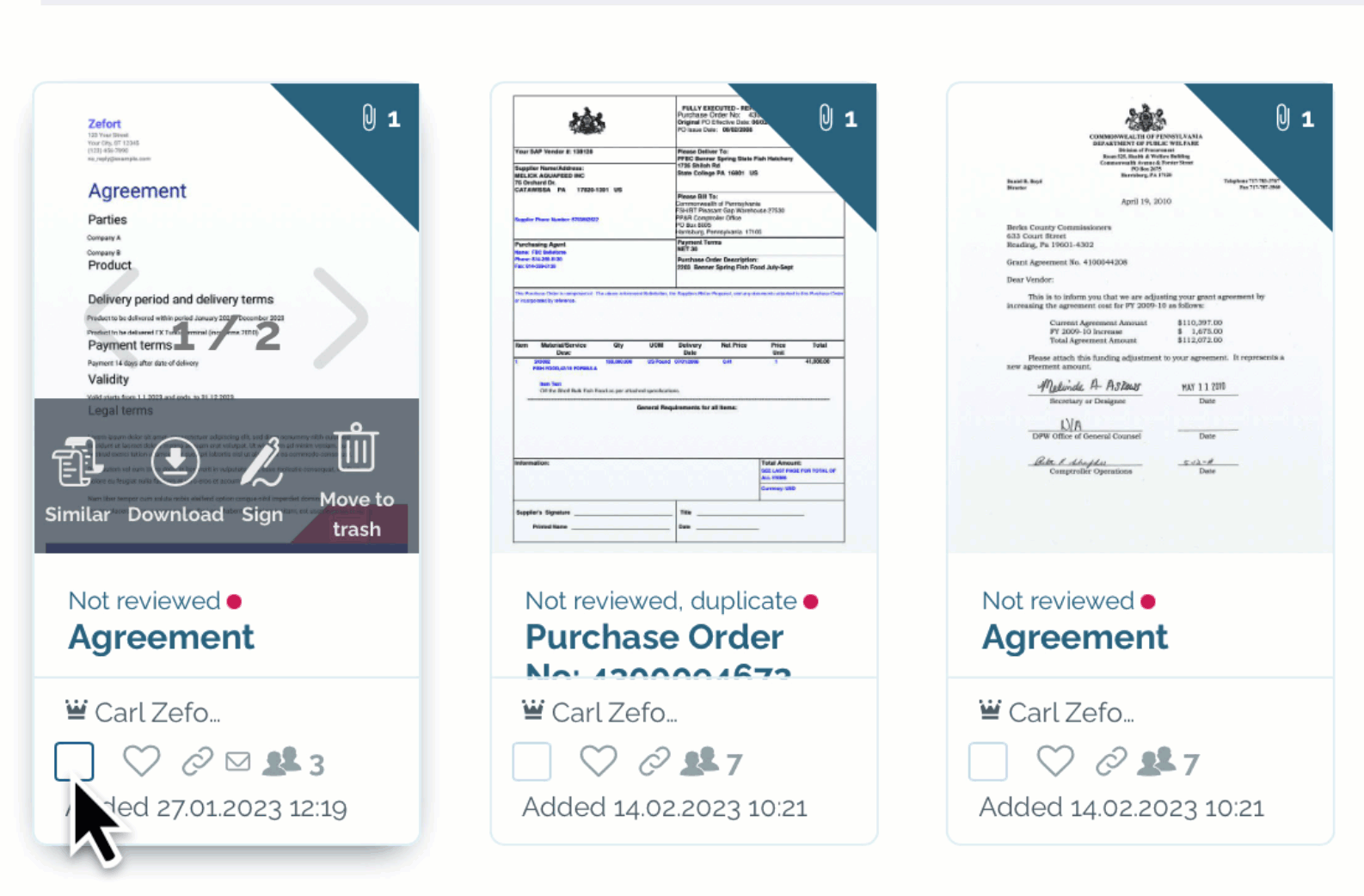 Select the first contract, press shift and then select the last wanted contract: all contracts between them are selected.
Bulk actions
After selecting one or multiple contracts, the grey toolbar opens above the contracts. With these you can change the metadata of the selected contracts.