Account settings overview (admin)
Administrators can review and edit account settings. These features will affect all users in your organization using this account.
Open menu [1] from the top right corner and click Account settings [2].

subscription
organizations
appearance
integrations
security
domains
API keys
Account
Subscription
See details of your account subscription.
Account: account name and status
Features: configured settings

 of the account

Contracts: total number of contracts and limit of the account
Users: number of available user licences and total number of licences
Esign: pricing information and details of signature usage
SMS: details of SMS usage
Payments & invoices: next billing date and payment method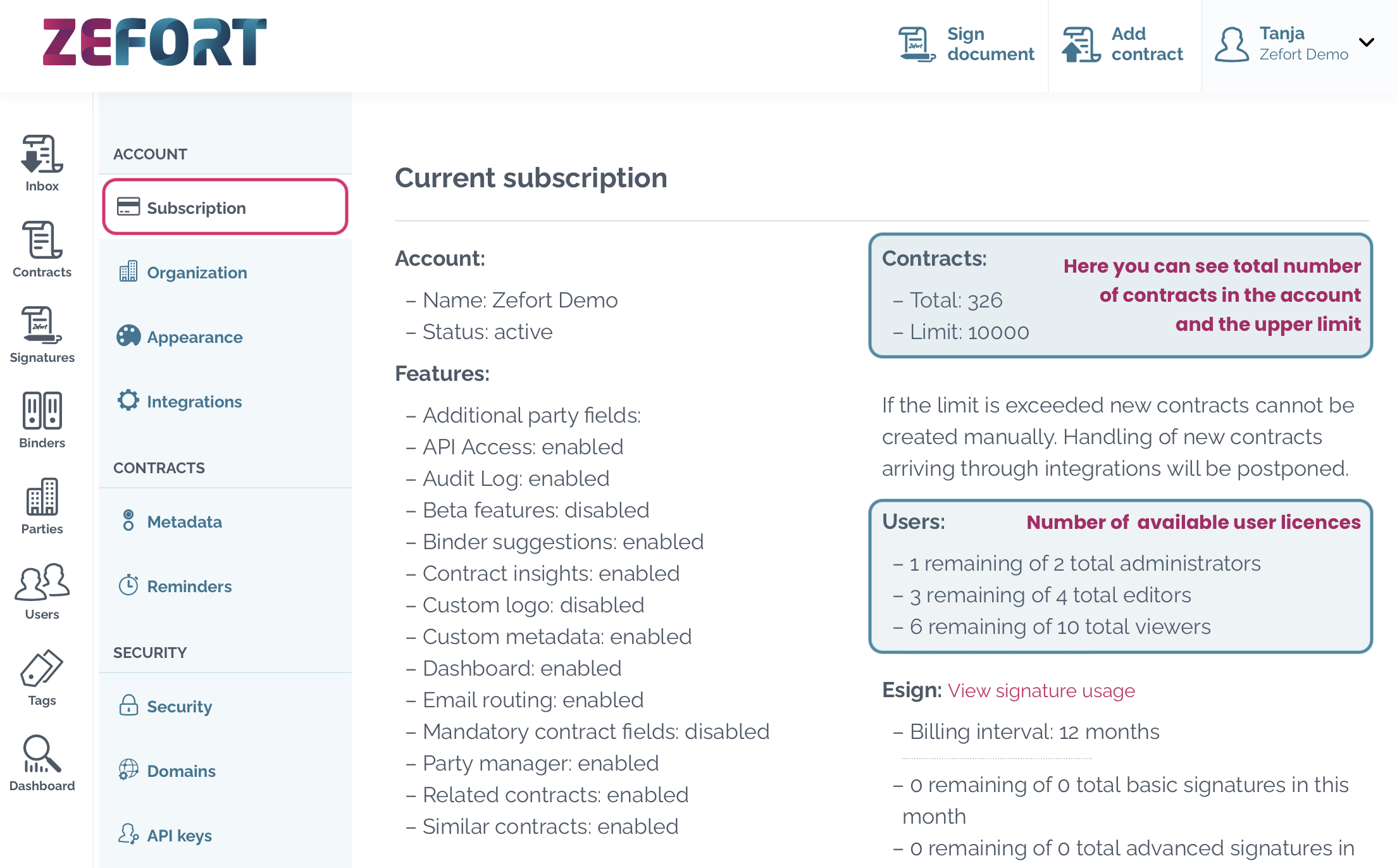 Organization
Define account settings for the users in your organization.
Legal entities: add all legal entities belonging to your own organization (this list is utilised when the role of a contracting party is determined)
Party roles: add, edit and remove custom party roles
Default search: select the default search in contracts view for all users of your organization
Signatures: select whether users are allowed to create signatures, choose if authentication is required before viewing documents, allow use of SMS messages in Zefort Sign
Audit logs: choose who has access to audit logs
Contracts: select whether Zefort shows AI based binder suggestions and whether incoming emails for contracts are enabled by default
Users: set default settings for new users
Trash: select who is able to permanently empty trash bin and if contracts that have been in Trash more than 30 days are automatically deleted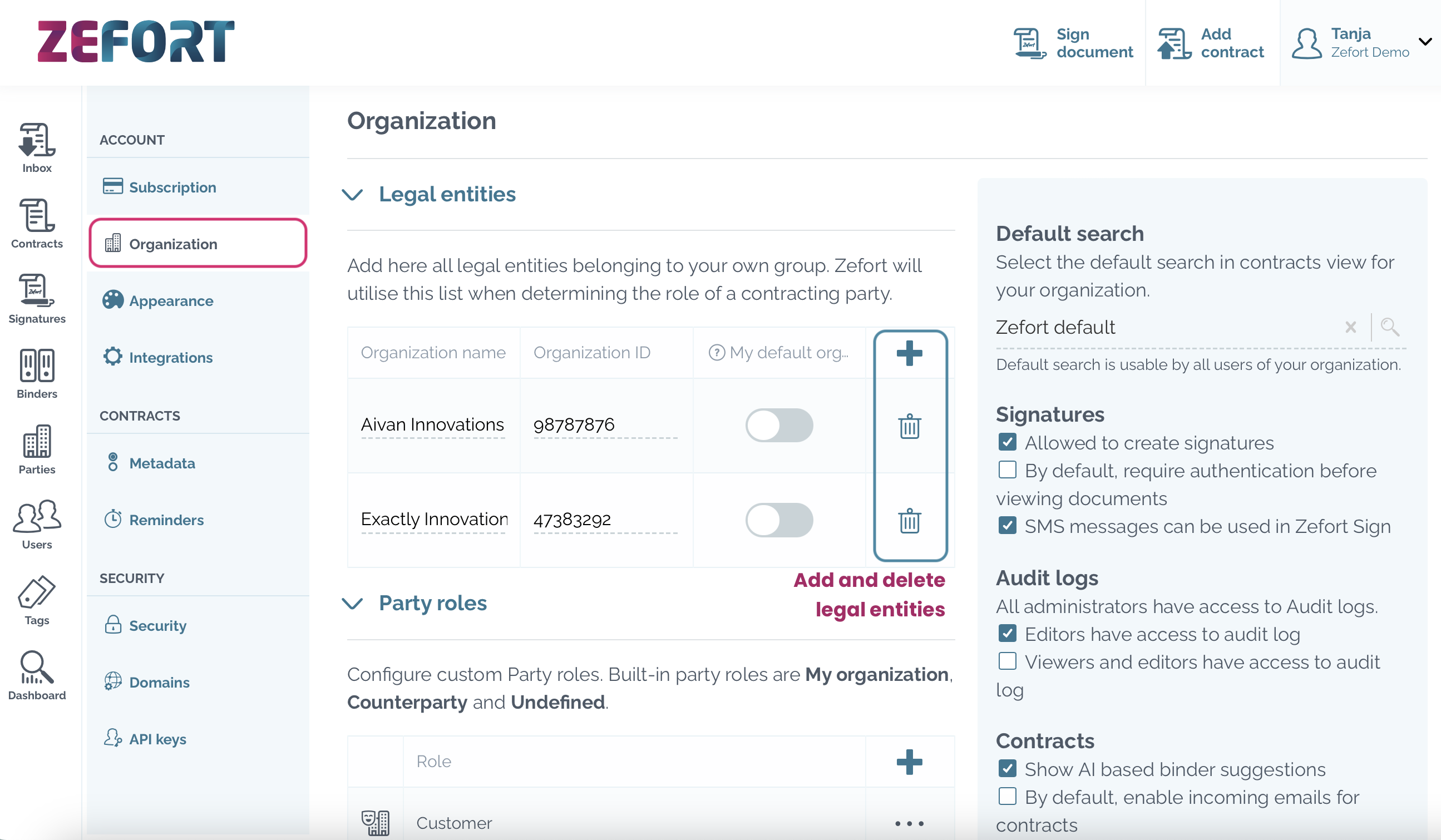 Appearance
Customize contract card and select the default contracts view for new users in your organization.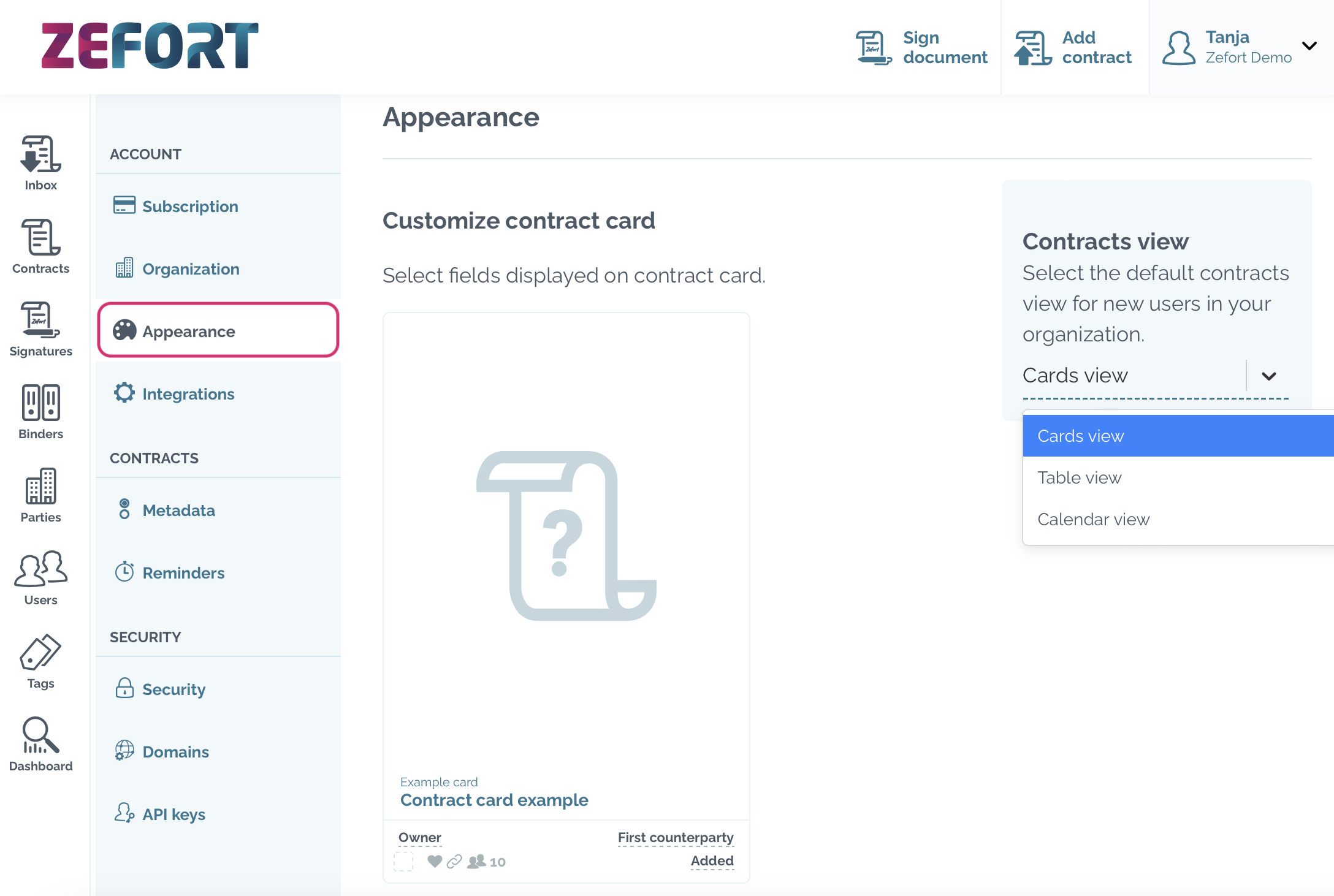 Integrations
Connect Zefort to other services (digital signing, SSO and other services).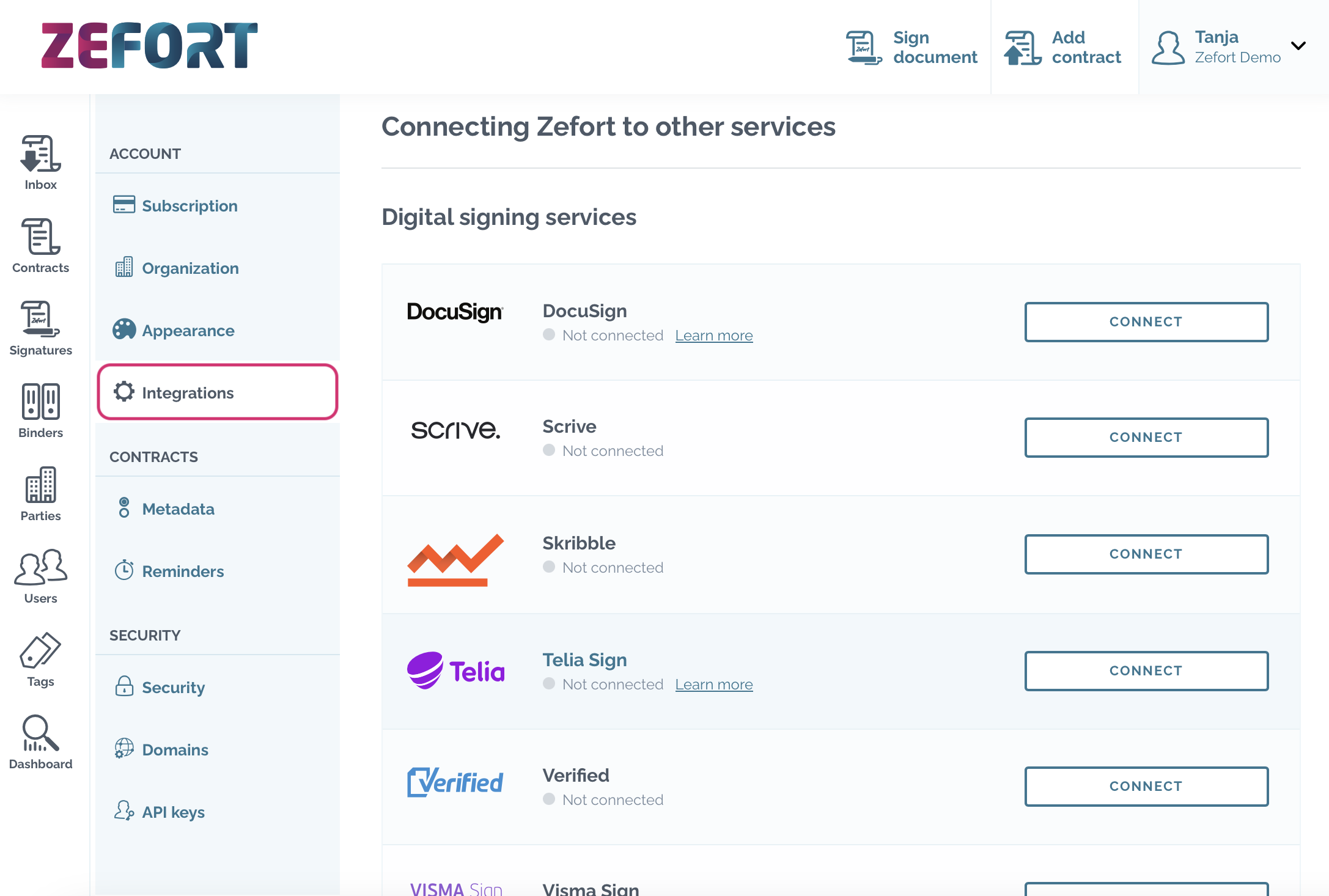 Contracts
Metadata
Set and edit metadata layout for different contract types.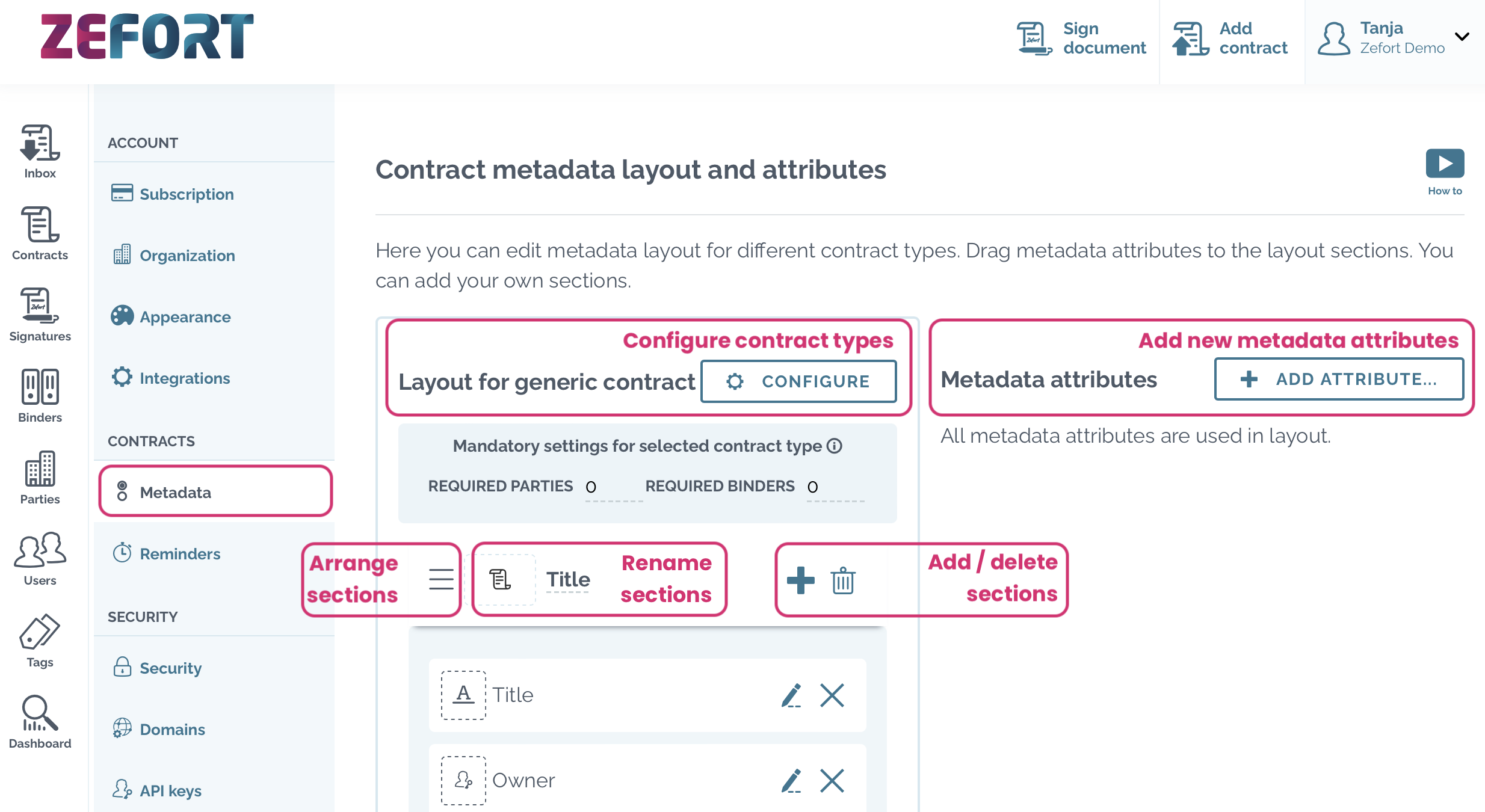 Reminders
Change the configuration for quick and automatic reminders.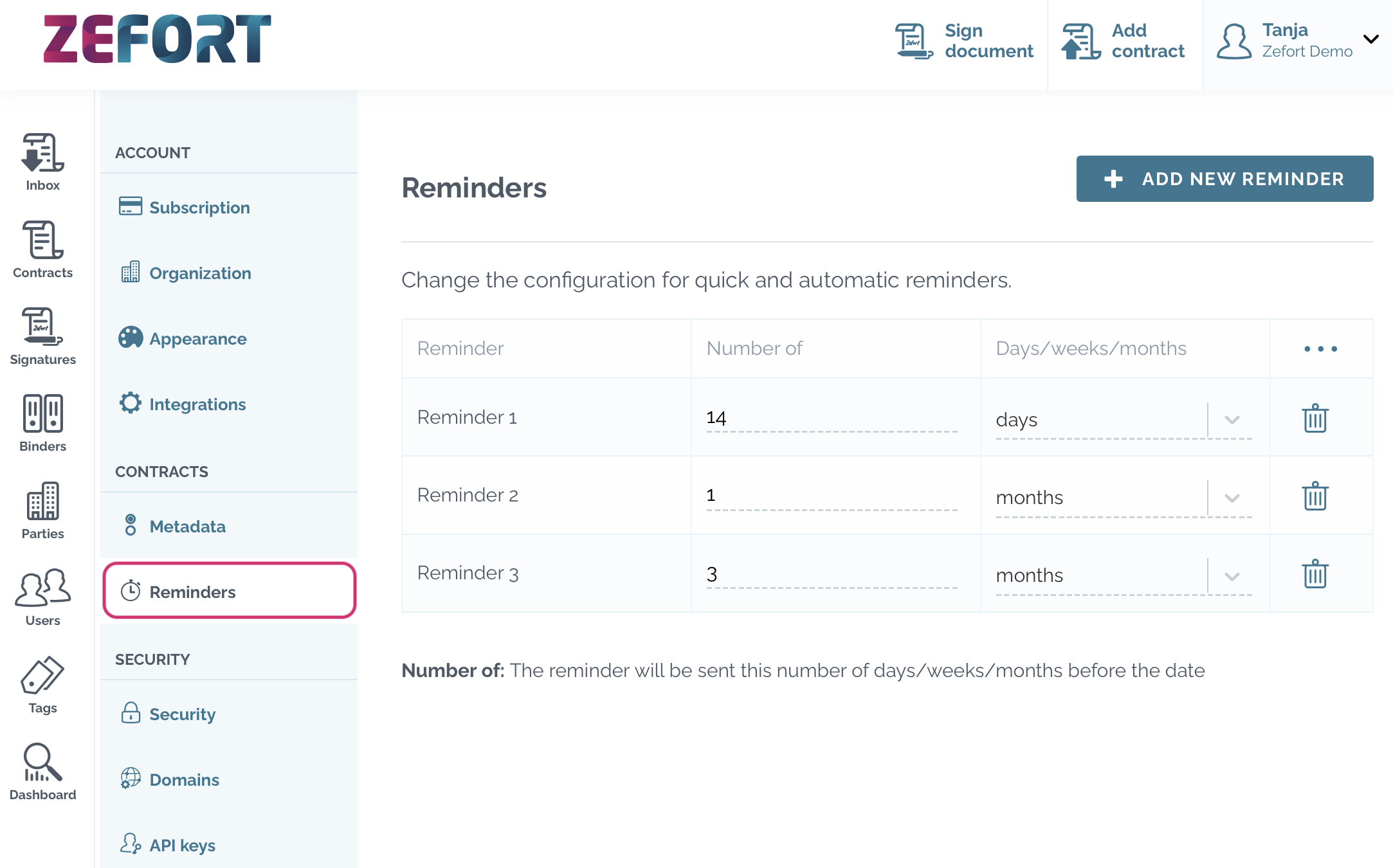 Security
Security
Allow usage of inbox emails and select allowed email addresses, restrict access to Zefort and set session lifetime.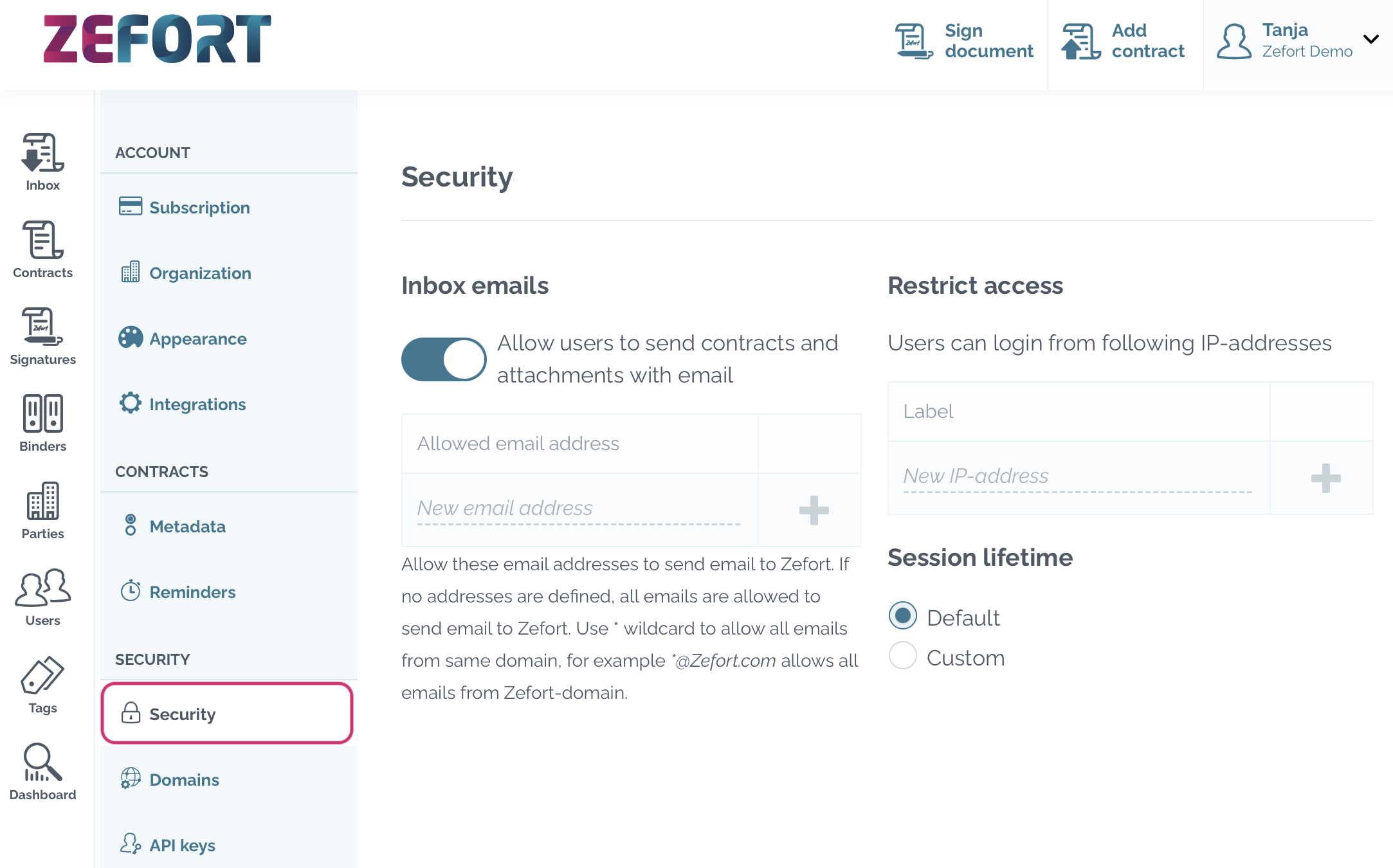 Domains
Add domains to use them with integrations.
API keys
Use API keys to access API from your own client.