Contract files and emails
In the Files & Emails tab [1] you can view and manage the files and emails attached to it.
The uploaded attachments can be found on the Files tab [2] and Email discussions are listed on the Emails tab [3].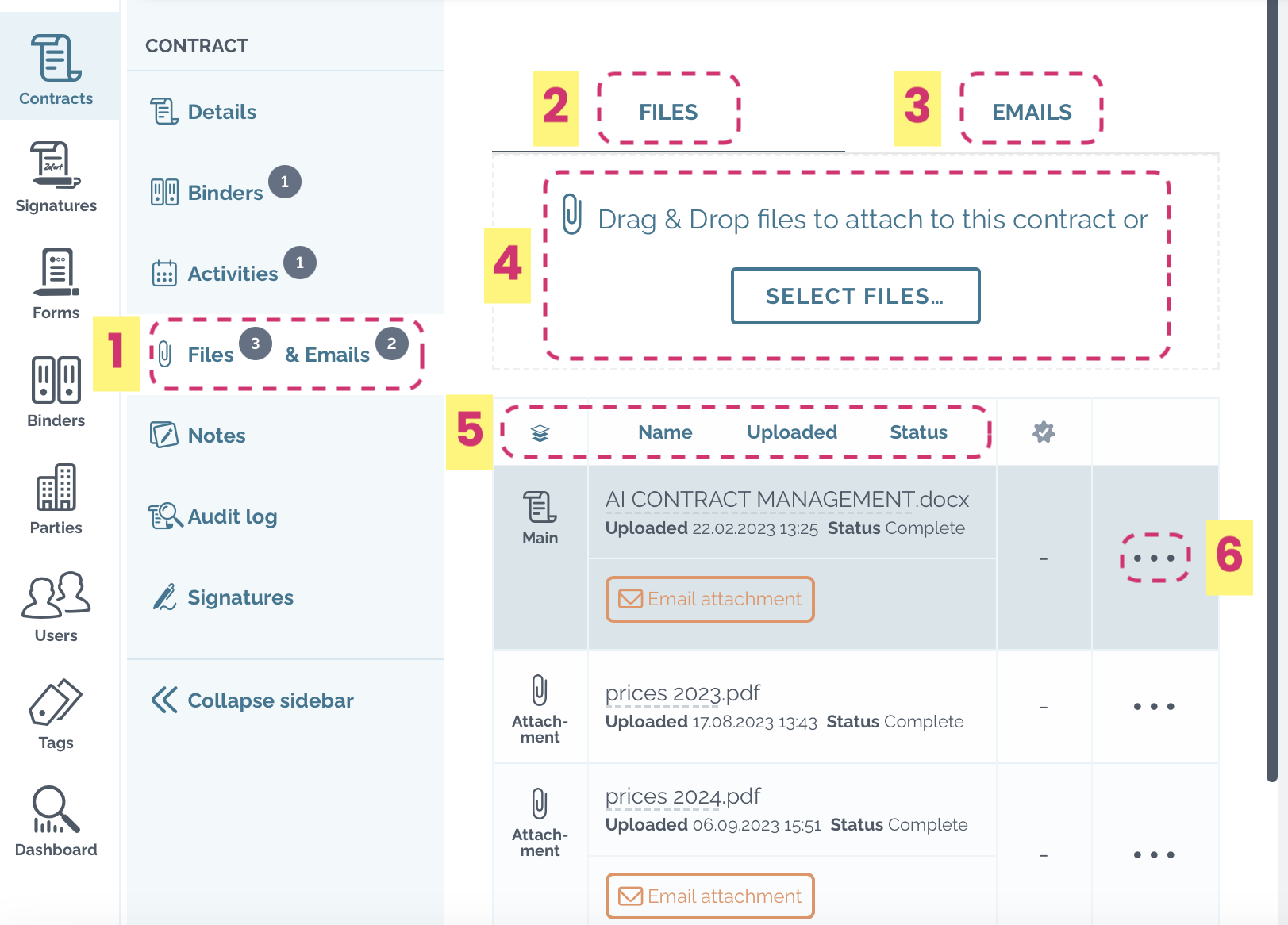 Files
Add new files to contract
You can add new attachments to contract. [4]
Click

Select files…

to upload files from your computer
Hit

Upload files
Or, just drag and drop the attachments to contract!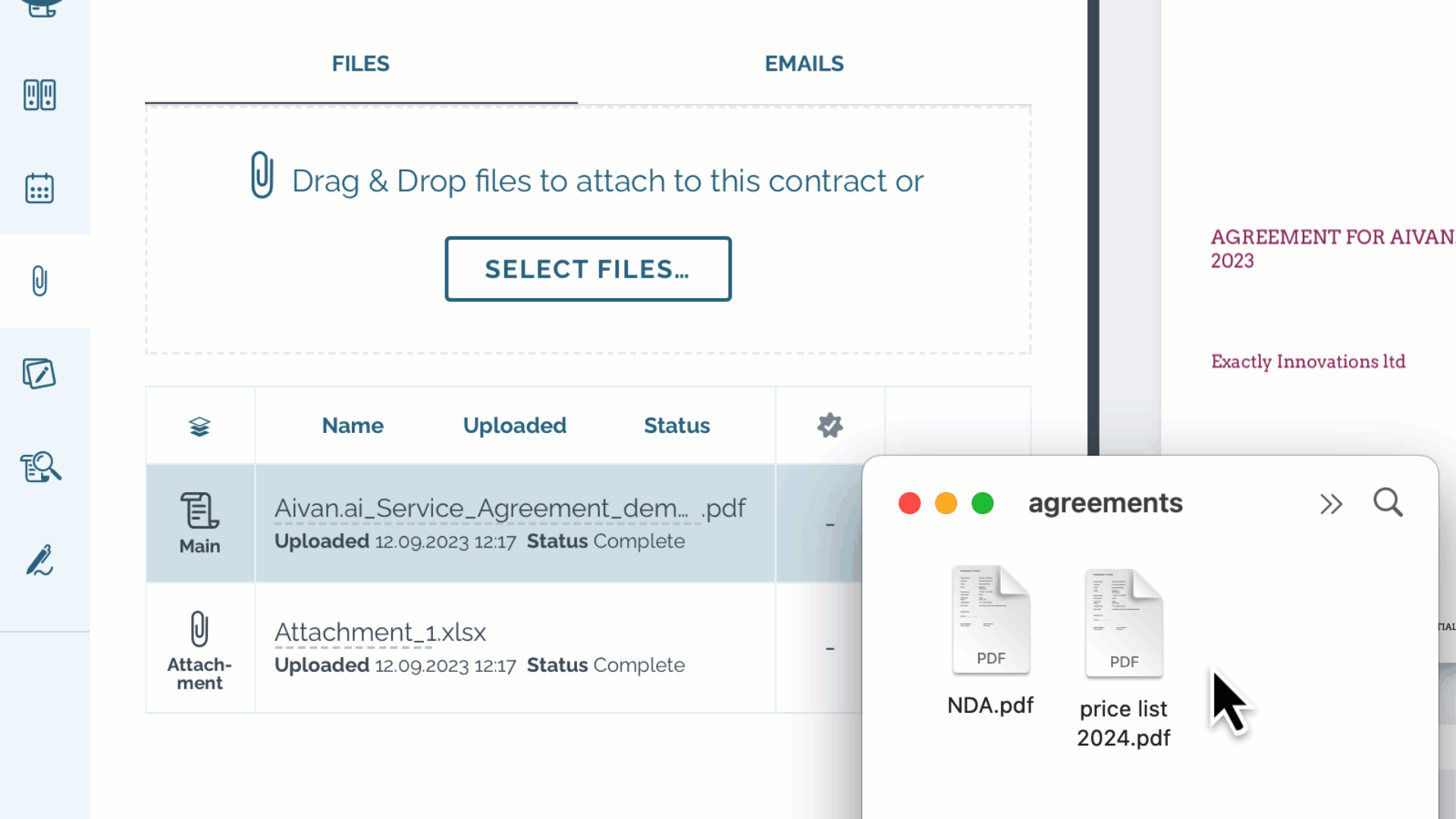 View files
File types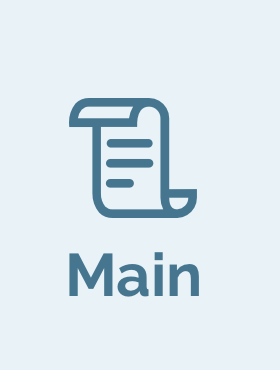 Main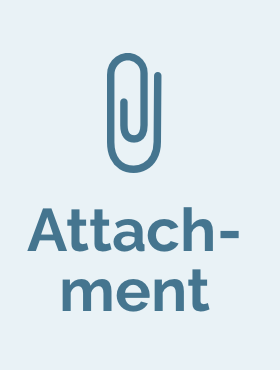 Attachment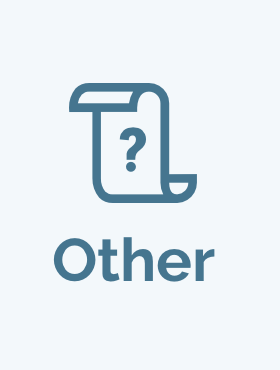 Other
Show hidden and archived files

Note! Only contract owner and admin with "can manage all content" is able to see the hidden files

Sorting files [5]
Sort manually: first click the sorting icon, then drag the files in the desired order 
Click name, upload date or file status to sort files in ascending order
Preview the message
You will see an white-orange icon if the attachment was sent by email.
Click it to preview the original message.

Edit files
To edit attachments, open the menu ••• [6] of the selected document.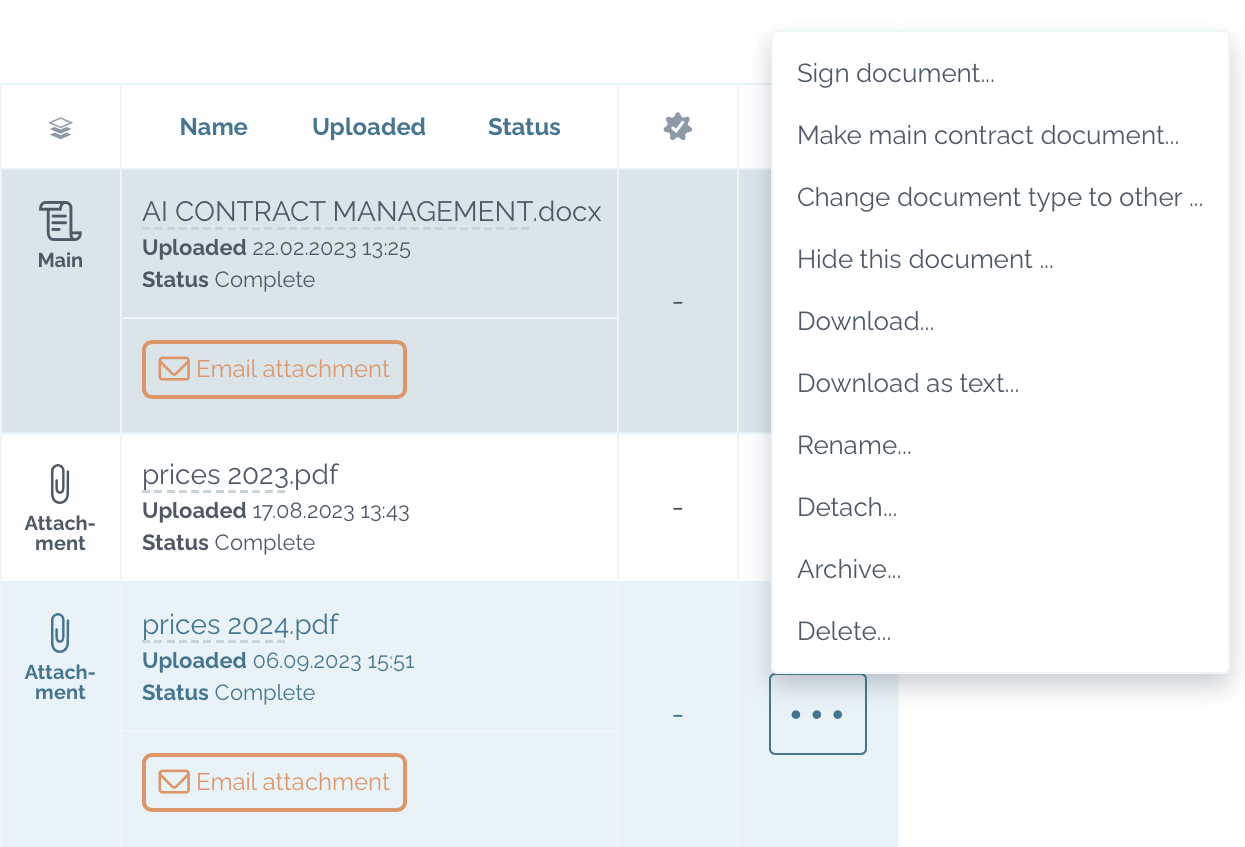 Sign document – start signature process for the selected document
Make main contract document – change the document type to "main"
Change document type to other /
Change document type to attachment – change the type of file
Hide this document – document owner can hide attachments: it will then be hidden from everyone else but you and your account administrator with permission "can manage all content"
Download – download the selected file to your computer
Download as text – this action will download the text content of the file as .txt file
Rename – rename the file (pro tip:  you can also rename by simply clicking the name of the file)
Detach – detach the selected file and create separate contract of it
Archive – archive a file: it's not permanently removed, but won't appear on the list by default
Delete – delete file permanently. *
Note: if you delete the main contract document, document becomes "empty" until some other document is set as main document.
Emails
Emails can also be attached to a contract. In the Emails tab you can generate an email address to a contract [7] and copy the contract inbox address [8]. Learn more about attaching email to a contract.
The emails are listed in the Emails tab, where you can preview, download and delete the attached email messages. Files that have been emailed to contract's attachment are added in the Files tab.